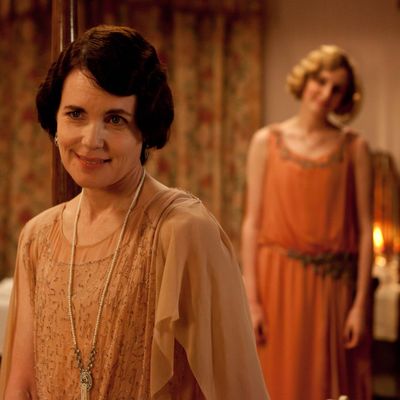 Like this.
Photo: Joss Barratt/Carnival Films
Downton Abbey, the runaway hit period drama set in Edwardian England, is finally expanding its franchise to encompass products like clothes and housewares this year. The show's executive producer, Gareth Neame, told CNBC yesterday:
We'll be working across an entire range of products coming out this year. From fashion, apparel and homeware and furniture to wallpapers, beauty products and stationary… Some of these things have been available since 2012 and we publish books and have made a music album, but the more complex products take time.
More complex products like … velvet capes, tea sets, cravats, elbow-length gloves, bonnets, and walking canes, perhaps? Will it be a collaboration with another brand, Mad Men–Banana Republic style? Neame wouldn't explain further, so we don't know when and where exactly this magical stationery will be sold, but stay tuned.