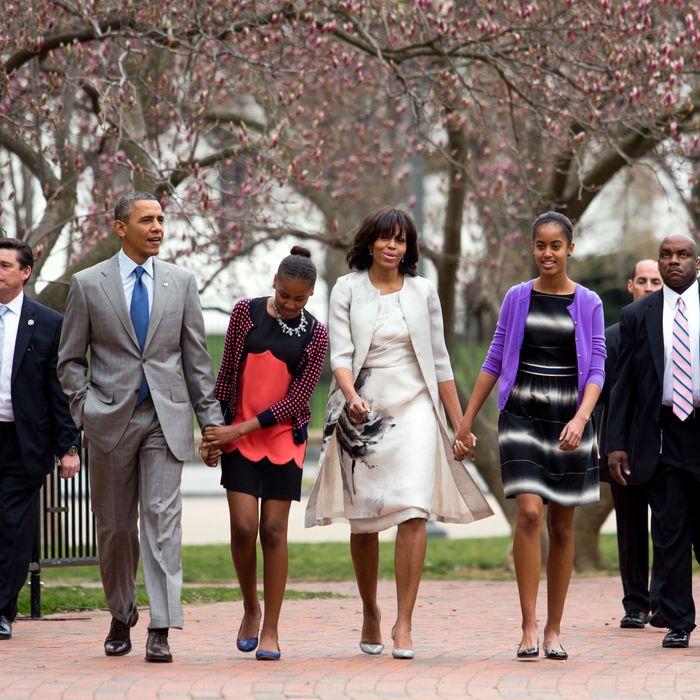 Barack Obama, Sasha, Michelle, and Malia on Easter.
Photo: Pool/2013 Getty Images
Easter, also known as International Pastel Outfit Day, brought out lots of public figures in their Sunday best. The Obamas win first prize for their holiday spirit — even their Secret Service officers wore pastel ties. They took a family walk through the park on their way to church yesterday, with Michelle leading the charge in a floral-printed white dress and matching coat by Prabal Gurung. She's worn the dress without the jacket twice before, once to host George and Laura Bush at the White House last year and another time to meet Jason Wu at the Smithsonian in 2010.
Meanwhile, Sasha and Malia stuck to their dresses-with-cardigans-and-ballet-flats routine. As usual, they were subtly coordinated with their parents — Sasha's shoes matched her dad's tie, and Malia wore black and white like her mom.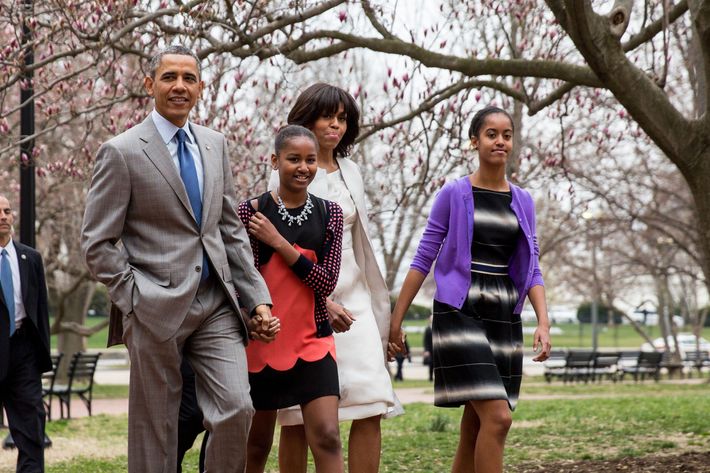 Today, the Obamas got more casual for the White House Easter Egg Roll on the South Lawn. Barack got rid of his tie (it's such an awkward garment when you have to bend over) and Michelle put on white pants, a preppy seersucker blazer with blue trim, and stacked bracelets. She also wore sneakers, because egg-rolling calls for nimble feet.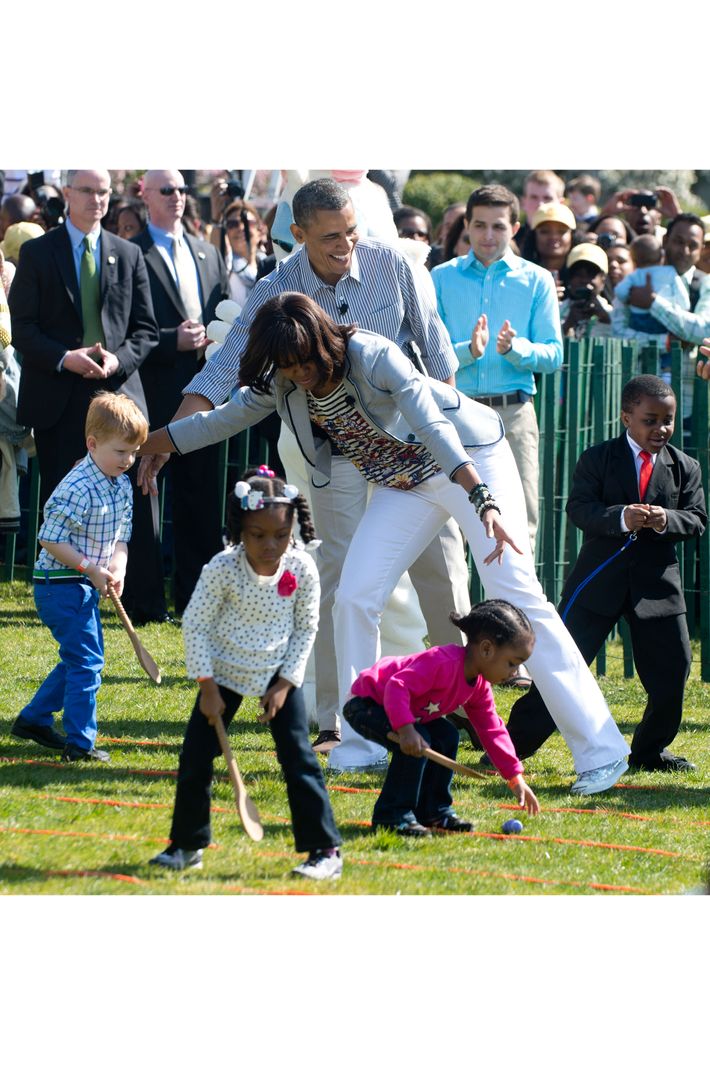 As nice as Michelle looked, this fellow in double-argyle definitely gets the best-dressed prize, despite his grumpiness.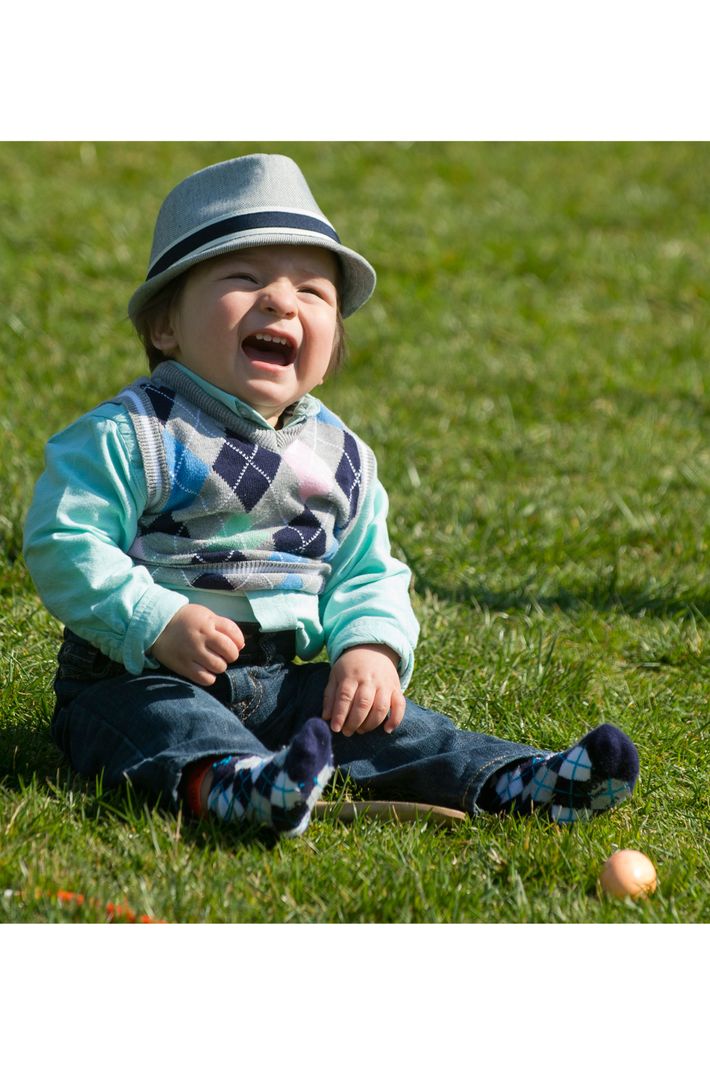 Speaking of exciting hats, here are Princesses Beatrice and Eugenie attending church yesterday at St. George's Chapel in Windsor, England. Beatrice's quill-trimmed headpiece looks like it could double as a writing instrument.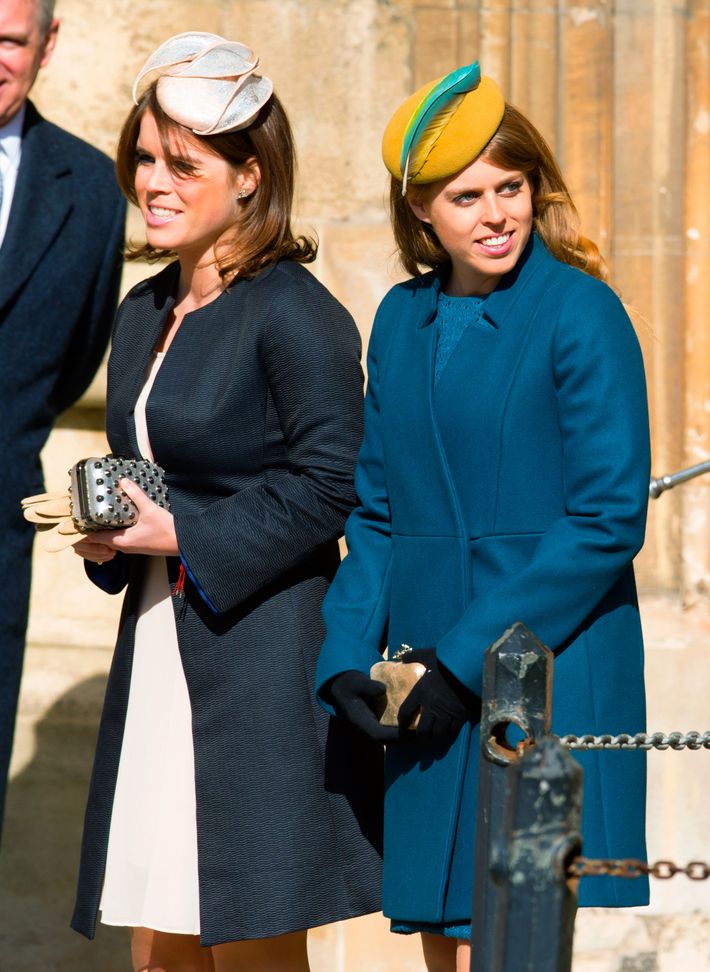 The royal Spanish family was out in full force too, parading about in their florals at the Cathedral of Palma de Mallorca.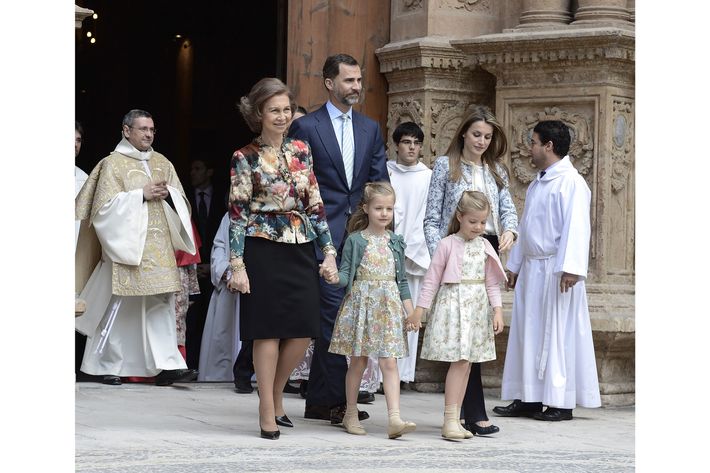 And finally, the Pope himself wore his new starchy whites to address the masses. His shoes weren't visible, sadly.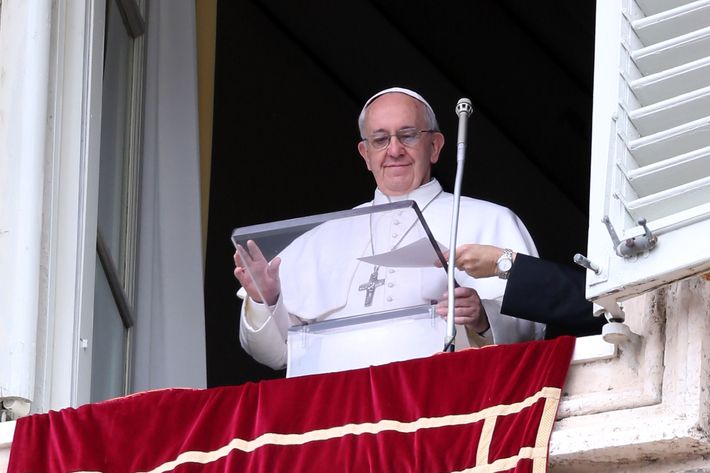 Happy Easter, all! May your Cadbury Cream Egg stashes be plentiful, and remember eat your Peeps quickly before they get stale.