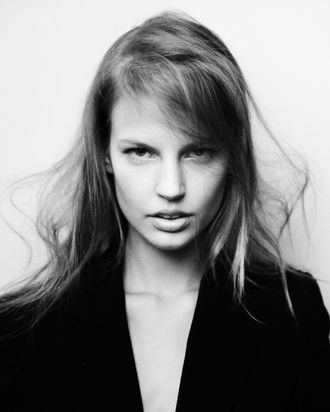 Photo: Courtesy of Wilhelmina
Upon landing at JFK in January, Estonia native Elisabeth Erm told herself she would be happy if she walked for one New York Fashion Week designer. She ended up booking seven shows — including the opening slots at Lacoste and Theyskens' Theory — and went on to Milan and Paris, where she took turns on another nineteen runways, like Balenciaga, Balmain, Giorgio Armani, Miu Miu, Chanel, and Dior. Though the 20-year-old Wilhelmina model worries about being a single-season wonder, there's little cause for concern; she has several major campaigns and editorials in the bag (we can't name names). Erm recently stopped by our offices to discuss the hair at Givenchy, backstage buffets, and her music preferences.
Tell me about growing up in Estonia.
I'm from Tartu — there are 100,000 people who live there, so it isn't really like a village; it's more like a town. I grew up in a more suburban area, where I had a bunch of friends my age, and we would run around the streets and play like hide and seek, and all of these kinds of games. I was into sports — I started swimming when I was in first grade and I swam for five to six years, and then I went into horseback riding, so I was doing something constantly.
What's your family like?
My mom is a dermatologist and I have a younger brother. He's 14. I think he misses me because every time I talk to my mom, she always mentions that — my brother's name is Herman — "Yeah, Herman wants to know how you are doing and everything." When we are in the same house we kind of keep fighting, but when I am away, he kind of misses me.
How were you discovered?
I think I'd just turned 17, and it was the usual story: I was walking around in a mall [in Estonia] and someone approached me and I decided to give it a try. My mom was supportive of the idea; she's always supportive of whatever I do. She's not this stereotypical pushy doctor mom who wants me to become a doctor, too. When I started out, I was only modeling over my summer breaks because it was the only time I could travel. One year, I spent two months in Milan, another year I spent two months in Istanbul, doing commercial types of things.
How did you link up with Wilhelmina?
I guess they were interested in me, so they flew me here in the beginning of January, and I was supposed to do fashion week, but only in New York. Then New York Fashion Week went quite well, so they decided to send me to Europe. But I wasn't really expecting it. I was thinking, I am happy if I even get one show, it's an accomplishment.
Your first show in New York was Lacoste and you opened it.
Yes. I was so nervous. I was trying to keep calm — they say stay straight, don't do stuff with your fingers and toes — and I think I looked pretty calm, but inside I had butterflies. Once the show was over, it was such an adrenaline rush. I also opened Theyskens' Theory, which I didn't know about until I got there so that was a good surprise. The show was early in the morning and it was a good start to the day.
Tell me about the hair at Givenchy.
Oh, the hair! I think it took close to three hours. First, they put in a lot of hair gel and then airbrushed on the color, so it didn't really get into my hair. I washed it twice and the color came out. But there were a lot of bobby pins. When I was taking them off, I had two handfuls of bobby pins and then I still found one when I got back to my hotel. I think that was the craziest hair and makeup. Many shows use a lot of hair gel, and when you get to the next show, they have to take you to the bathroom and wash your hair in the sink. But this season had pretty much natural hair.
Did you have any face-to-face conversations with the designers or did you let them do their thing?
To be honest, they are all kind of in their own worlds.
What do you do if there's free time backstage?
If we have any free time, you'd probably find me at the buffet table. The Chanel one was good — they had soups and so many courses. But usually the designers in each city use the same catering service. In New York, the food was the same at almost every show, and also the same thing in Paris. I'll eat whatever they have — fruits and cookies and cakes, everything.
What would you be doing if you weren't modeling?
I think I would be in university now, but I'm not sure in what subject because I always planned to take a year off after high school. Probably biology.
Tell me about your beauty routine.
I just wash my face every morning and use creams that don't have any perfumes in it — as simple as it can get. My mom would say the same thing: Wash your face and don't wear too much makeup. Immediately after work, I take off the makeup so my skin can breathe, especially during fashion week.
What type of music are you into?
I am really into rock music, like Korn and Papa Roach. My family's friends, who we have dinner with, have a son and he listens to those groups and the more I listened to it, the more I liked it, so I just downloaded all of the songs that he had.
You're full of surprises! What's one other thing that I don't know about you?
I don't really enjoy shopping; it's so tiring for me always. I will go into stores, and be there for one minute and, in that one minute, if I don't see things that I can't live without, then I'll just leave. Also, you might find it weird, but my grandma really likes to go secondhand shopping and sometimes she sees clothes and thinks, Oh, that sweater is probably good for Elisabeth. So every time she sends a package to me, there is also a bunch of clothes, then I pick, like, three pieces and send the rest back. I've gotten a lot of clothes like that, from my grandma's packages. [Laughs.] It's kind of weird.

Model Profile: Elisabeth Erm

Explore other rising stars (plus all the big names) in our extensive Model Manual, featuring runway pics, glamorous editorials, model bios, career timelines, and more.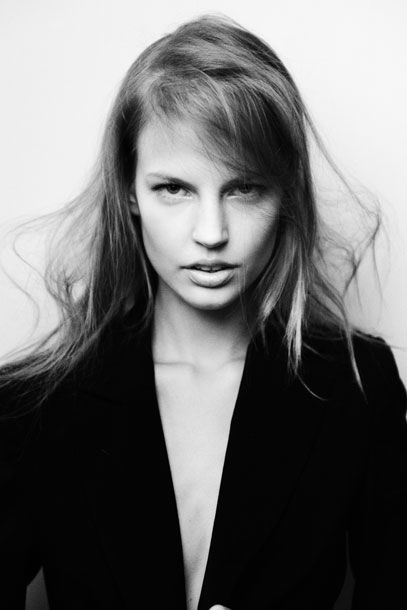 Test shot, 2013.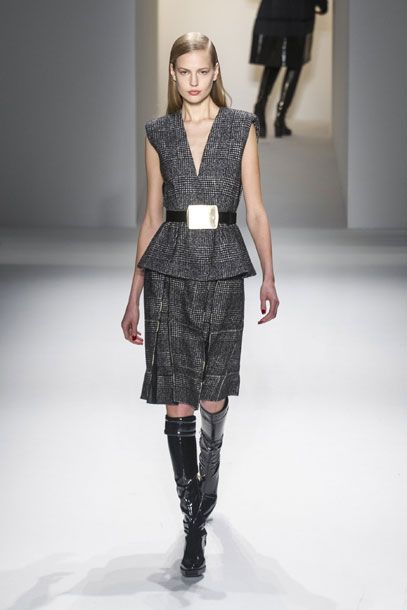 Walking the fall 2013 Calvin Klein show.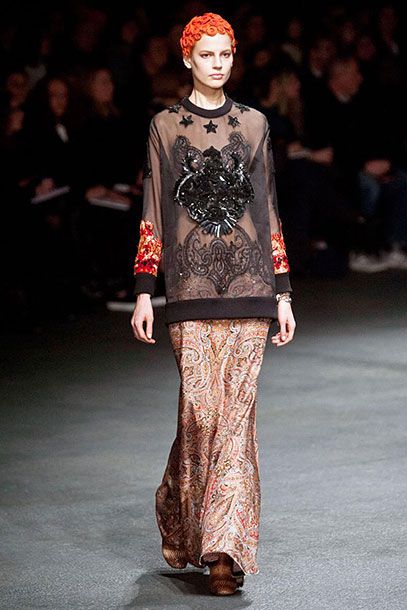 Walking the fall 2013 Givenchy show.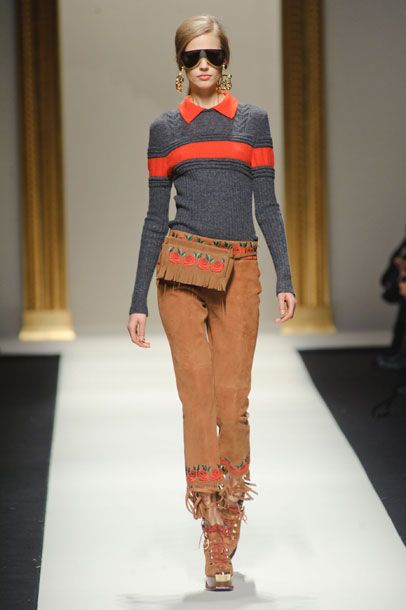 Walking the fall 2013 Moschino show.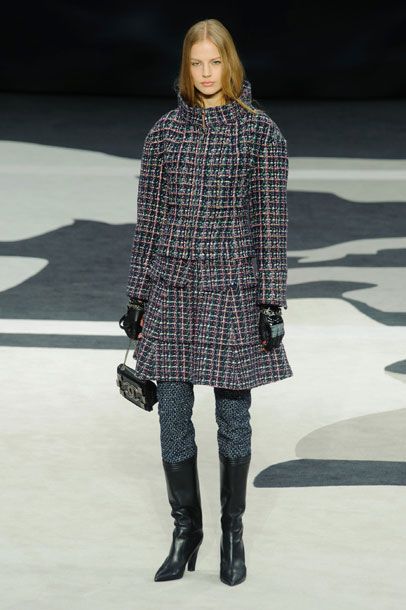 Walking the fall 2013 Chanel show.