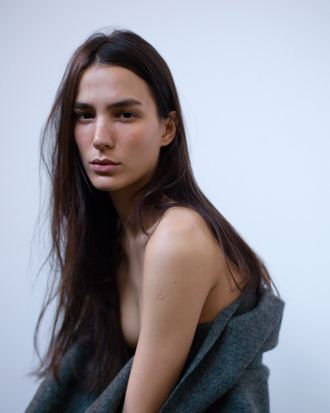 Growing up in war-torn Belgrade, Serbia, walking the runways of New York, London, Milan, and Paris seemed to be an impossibility — but not for someone as persistent as Mijo Mihaljcic. Always the tallest and thinnest in her class, she booked a series of local shows before her mother agent sent her to meet IMG in Manhattan. And since then, the 20-year-old's career has taken off: She took turns for 48 designers and brands during the fall collections (among them: Chanel, Christopher Kane, 3.1 Phillip Lim, Altuzarra, Proenza Schouler, Céline, and Dries van Noten), opened for Maison Martin Margiela, Richard Nicoll, and Sass and Bide, and closed for BCBG Max Azria, Sass and Bide, Damir Doma, and Zadig & Voltaire. She was also the first Serbian to join Burberry Prorsum's modeling ranks. Mihaljcic recently stopped by the Cut's offices to talk about legitimately missing fashion month, being inducted into the complimentary Céline bag club, and listening to Lana Del Rey.
Tell me what it was like to grow up in Belgrade.
I was born in 1992, so I grew up during a period of war. I have an older brother, a younger sister, and a dog — [laughs] he's a member of my family — and our childhood wasn't perfect because we were born in the wrong time. But my parents tried to protect us as much as they could. We each finished high school and go to university; in Serbia, finishing university is important. Now, everything is much better in Belgrade, but usually, when I say that I'm from Serbia, others get scared, like we're a violent people. It's not like that at all.
Growing up, was modeling on your mind?
When I was young, I was a tomboy — I dressed like a guy and had really, really short hair. Of course, I would play Barbies with my sister, but usually when people would see the two of us on the street, they'd say, "Oh, what a cute girl and boy!" It didn't bother me, though. I wasn't that calm of a child — I was always making some sort of mess and getting into everything. But after I matured a bit, I wanted to be a stewardess like my mom. And after that, I decided to be a lawyer. Now, I'm studying law, and in my second year at university.
How do you balance modeling and school?
It's hard, but I like feeling a sense of accomplishment, especially when things seem impossible. Though last season, I brought my books with me and I didn't have time to open them, and when I go home I will probably have to take some exams. I might have to stop my studies for a bit, but being a lawyer is my passion — maybe international law.
So, let's back up a bit: Tell me how you were discovered.
When people ask how I was discovered, I love to say I discovered myself — nobody scouted me. In school, I was always the tallest and skinniest one, so others would say, "Maybe one day you're going to be a model," and I started thinking about it. And something that stuck with me was from The Alchemist by Paulo Coelho: If you really want something and if you believe in it, the cosmos and the world will help you. When I was a teenager, I made one really small show in Belgrade and I kept trying locally. Finally, I found my mother agency, and they advised me to come to New York and meet with IMG. And so I came here and started working. I thought, Maybe, if I'm lucky, I'll have one or two shows in every city.
Your first show was BCBG and you closed. Were you nervous?
I'm never nervous on the runway, because I'm there, I'm confirmed, and I'm trying to enjoy the moment for as long as I can. I'm more nervous at castings!
What was one of your favorite shows of the season?
One was Burberry — I wasn't expecting to walk in it because I heard that it was really hard to get that show. There were so many big models there who book good shows, and campaigns, and Vogue covers. But I am the first Serbian model that ever walked for Burberry. I was really proud of myself.

And tell me about the Céline show.
It was really nice, and I was happy to work with Phoebe Philo, and the collection was filled with romantic colors that I love. But all of the models were excited to get Céline bags — I didn't even know we would be getting them. I remember that we were backstage, and it was like, Oh, bags! Bags! Bags are coming! And I got mine and have been using it since.
How did you feel at the end of the month?
Like all of the other people, I was really tired, but one or two days later, I said, "Oh, I miss it." Really! I want it again. During the month, all you think is, Let's finish this, and go back to a normal sleep schedule, but I did miss being around all of those people — the casting directors, designers, everyone. It was so strange.

Do you have to keep a certain diet?
I eat everything. [laughs] People don't believe me, but it's all genetic, from my mother's part of the family. I don't really like junk food, but I am addicted to sweets … and one day you want to eat sweets, and the next day, you want to eat salty food. I'm always trying to eat healthy, though, and pay attention to proteins and organic foods.

And how about some of your interests? What type of music do you listen to?
I love listening to Lana Del Rey. It's the kind of music that makes me feel emotion, and I think she's a great singer. Of course, I also listen to house music and pop, but when I really want to relax, I listen to Lana or another artist similar to her.
So, what words of advice would you give to someone who wants to model?
To think twice. Usually people don't realize you have to be responsible to do this job — you're away from your family and you have to find a good agency to believe in you and protect you. And with this job, you have to be patient. You have to wait — sometimes one year or two years — you have to wait for your time, but it worked out for me.
Model Profile: Mijo Mihaljcic

Explore other rising stars (plus all the big names) in our extensive Model Manual, featuring runway pics, glamorous editorials, model bios, career timelines, and more.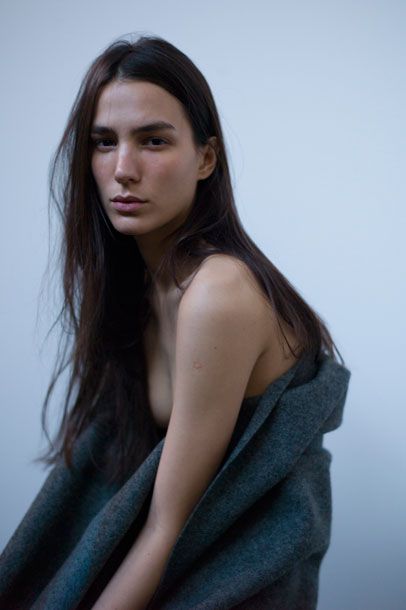 Head shot, 2013.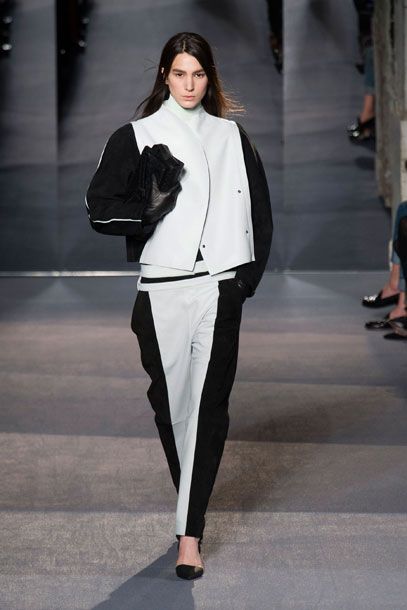 Walking the fall 2013 Porenza Schouler show in New York.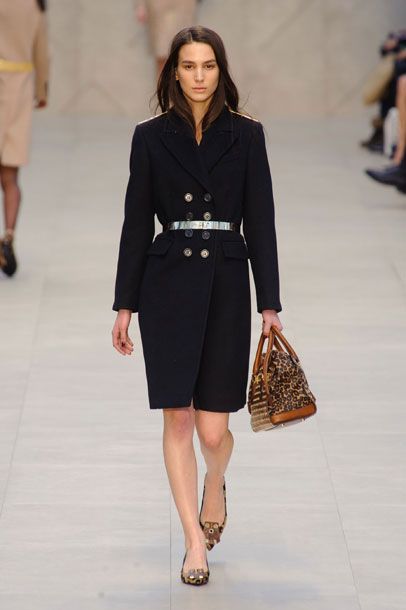 Walking the fall 2013 Burberry Prorsum show in London.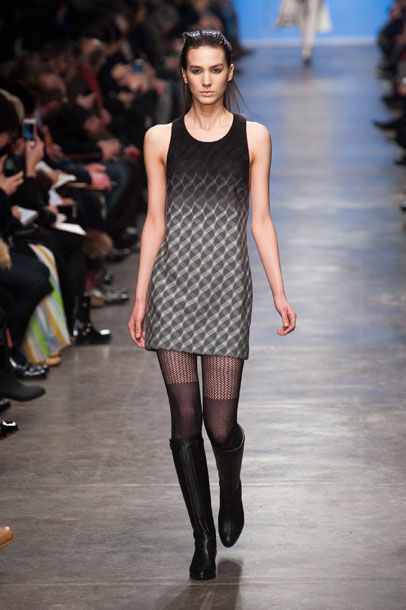 Walking the fall 2013 Missoni show in Milan.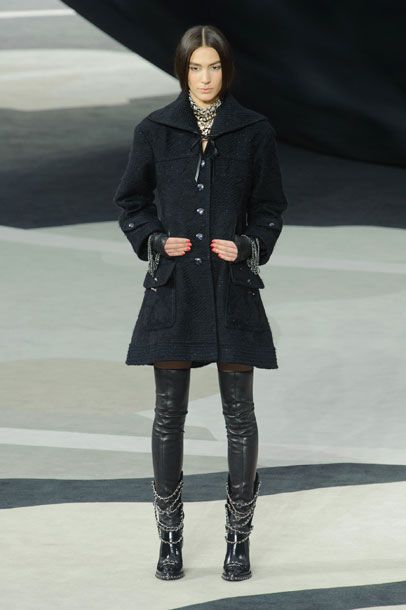 Walking the fall 2013 Chanel show in Paris.