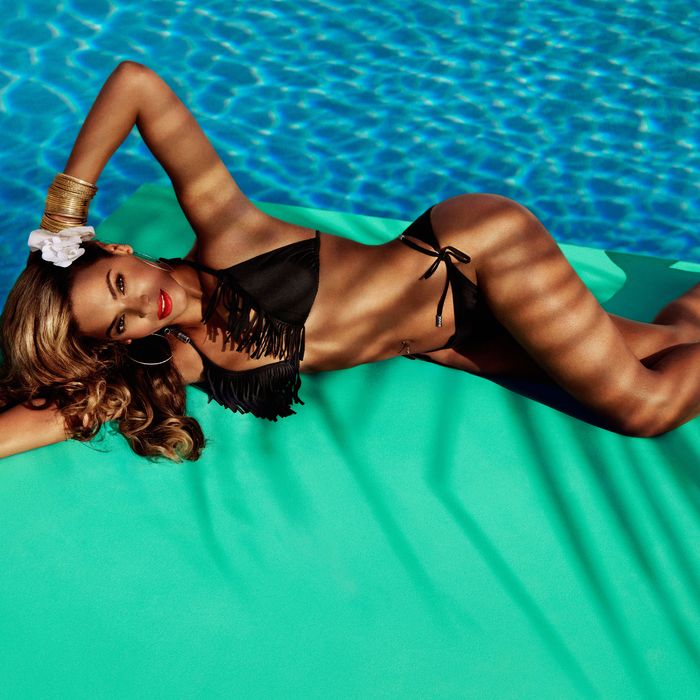 Last month, H&M released a first look at Beyoncé's print campaign for the fast-fashion chain — the pop star in repose on a trifold PVC chaise lounge, photographed by Inez & Vinoodh in the Bahamas. And, making their way around the Internet today: the remainder of the ads! Above, Beyoncé in repose on some sort of raft or elementary-school gym mat, wearing the "fringed bikini" that Ann-Sofie Johansson, H&M's head of design, specifically mentioned in a press release, before continuing, "What makes these pieces even more special is that Beyoncé herself had input into the design, and they are full of her own personal style." Beyoncé wanted fringe.
In the next two images, King B is upright and dressed in colorful two-pieces that prominently feature her bellybutton piercing. True, Beyoncé debuted the body jewelry during her Destiny's Child days, but it's usually covered up by her normal clothing or mesh inserts for performances. Anyway, my association with navel rings is no longer Spring Break 2002: South Padre Island, but "Beyoncé as Mrs. Carter in H&M."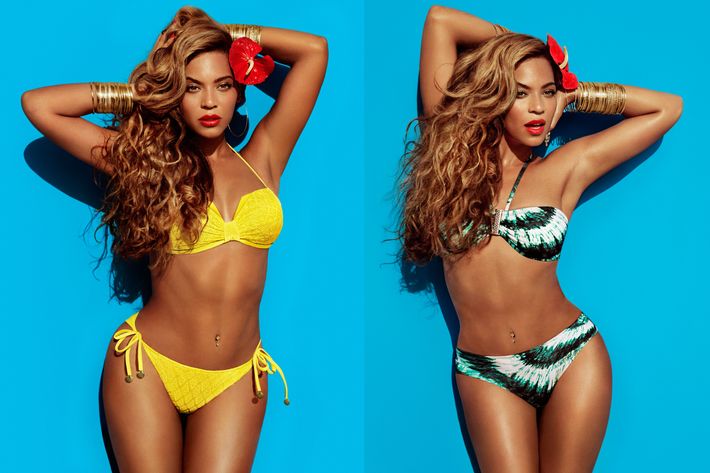 Below, Beyoncé in a non-bikini. She is either smizing, or squinting because of the sun.