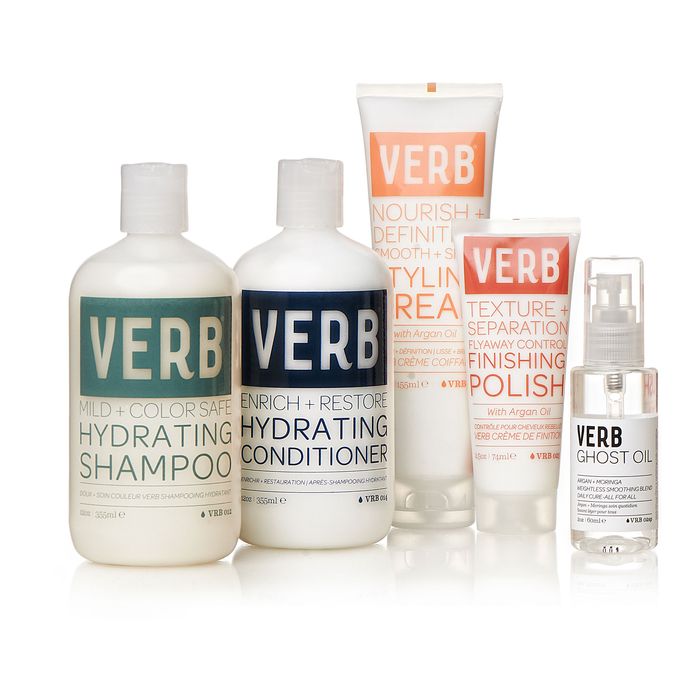 Verb, a new company out of Austin, Texas, is the latest product line to hit the shelves at Ulta, with a hair-care line that actually works, and costs under fifteen bucks. Texans are steroetyped as liking their hair three ways: big, bigger, and biggest. The Dallas Cowboy cheerleaders alone have probably created a hole in the ozone layer from all their hairspraying. But not everyone in Texas agrees that bigger means better. In fact, Jayson Rapaport and Michael Portman, the men behind Birds Barbershop, first opened their understated Austin-based salon in 2006 to nurture an atmosphere of typically un-Texan-like hair. They also wanted to offer their clients in all five of their Austin locations a line of hair-care products that were easy on the pockets and gentle on the follicles, but still be able to deliver awesome results.
Each of the nine Verb products were rigorously tested by the Birds Barbershop styling team to ensure quality control. Some standouts in the current nine-piece collection include the protein loaded, sulfate-free (yet generously foam-forming) hydrating shampoo and conditioner. The appropriately named (and best-selling) Ghost Oil will quickly absorb into follicles to calm frizzy fly-aways with its argan and moringa nut formula — without weighing down hair (great for dry applications). Even the Volume Spray manages to add just the right amount of "lift" at the roots (when sprayed into damp hair, then blow-dried) without a crunchy, hairspraylike after-effect. Those with short hair, or anyone going for a "piecey" look, should try the Pliable Forming Fiber. And due out later next month, the Sea Salt Spray is formulated with natural sea salt to create that beachy, wind-and-surf-blown texture.
Throughout the collection, each product has a nearly undetectable clean, soapy scent. Even the streamlined look of the bottles can be appreciated by men and women alike, as well as anyone with a degree in graphic design.