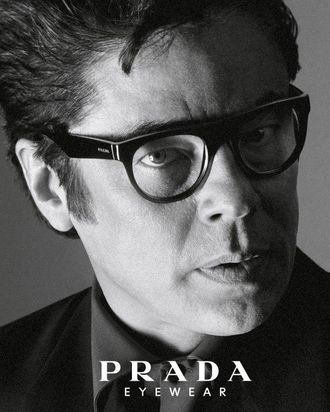 The fashion house — in partnership with Italian publisher Giangiacomo Feltrinelli Editore — is now accepting submissions for its first Prada Journal competition. Writer types have until June 18 to send in "short stories of a minimum of 10 (ten) pages and a maximum of 20 (twenty pages) on A4 sized sheets, each page to contain approximately 400 words, written in Bodoni-DTC dim" (font specifications!), according to the contest's terms. And the winner, or winners, to be identified in September, will receive €5,000 and a digital book hosted on Prada's site. As for the prompt:
"What are the realities that our eyes give back to us? And how are these realities filtered through lenses?"
The house adds:
By using the metaphor of prescription glasses, Prada enters a world made of written words, rather than spoken, thus launching a challenge to explore and enhance the individual interpretation of reality. Optical eyewear [has] become an opportunity and a tool to investigate diverse creative worlds: a preferred channel and a window on our world, and — why not — on new potential worlds.
Women's Wear Daily claims Prada is not only "using the metaphor of prescription glasses," but the contest was (in part) literally inspired by the brand's Pantos frames as pictured on Benicio Del Toro in the fashion house's spring campaign, literally. However, Stefano Cantino, communications and external relations director for the Prada Group, shifted the focus to the project's communication value and global reach (stories can be submitted in any language), and said, "writing and reading are so closely tied." It's true; most people can do both.