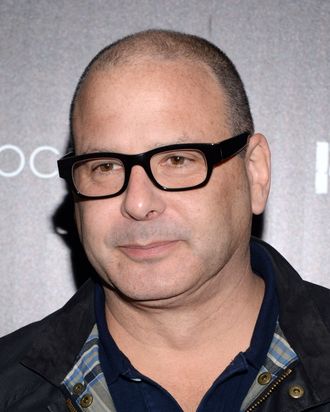 Reed Krakoff.
Photo: Andrew H. Walker/Getty Images
This morning, accessories giant Coach announced that Reed Krakoff, its executive creative director and president of sixteen years, plans to let his contract expire in 2014. According to WWD, he wants to focus all his attention on his eponymous luxury brand, which he officially launched in 2010. Coach has already started looking for his replacement.
This split sounds amicable — they're announcing it over a year in advance, after all — but it'll be particularly tricky because Krakoff's label is technically owned by Coach. They operate out of the same headquarters on 34th Street, and Krakoff manages both brands from the same office. According to WWD, Coach is working to extricate the two lines:
The New York-based accessories firm indicated that it is exploring "strategic options" for the Reed Krakoff brand that "may involve a sale to a group, in which Krakoff would participate."
Krakoff first joined Coach in 1996 under the leadership of longtime CEO Lewis Frankfort, and is credited with taking Coach from what was originally a small, family-owned business chiefly known for fine leather belts and wallets to an international, publicly owned company with locations in malls across America. Coach now sells everything from swimsuits to raincoats to fragrance, earning Krakoff many accolades for his branding prowess.
Krakoff announced plans for his eponymous luxury brand in 2009, and its February 2010 runway debut was met with tough criticism. WWD called it "heavy" and "clunky," Suzy Menkes deemed it "a work in progress," and Cathy Horyn "couldn't identify a specific design imperative." But his accessories sold well, and one year later, he opened a fantastically luxurious flagship on Madison Avenue. Around the same time, Krakoff was subjected to a rather spectacular profile in The New Yorker that detailed, among other things, a bathroom in his Upper East Side home that was "covered entirely in golden snakeskin and contains a spheroid toilet."
Despite these minor bruises, Krakoff's namesake line eventually won over its detractors, and he received a CFDA Award for Best Accessory Designer of the Year in 2012. Beloved by editors, celebrities, and Michelle Obama (and Ann Romney too), Krakoff recently dressed the FLOTUS for her second official White House portrait as well as her April Vogue cover.
While his break from Coach may be a complicated one, Krakoff is clearly too good at branding to let it falter. What's more, it could benefit the label's high-end image to disassociate itself with the mass-market company that Coach has become. But the biggest question remains: What will a post-Krakoff Coach look like?