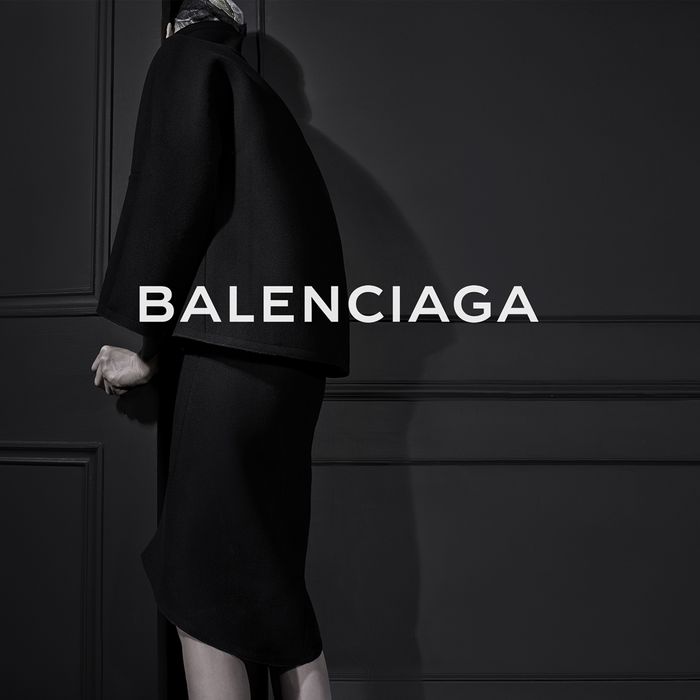 For his first Balenciaga campaign, Alexander Wang dressed Kristen McMenamy in his fall collection, and photographer Steven Klein captured the intricacies of the clothing, but not the veteran model's visage. The designer told WWD he hoped to achieve a "very cinematic portrayal" of his debut efforts "with lots of emotion … in contrast to the austerity bestowed in the show." But, overall, he kept with the confident restraint seen on his runway. The rest of the ads will break inside June magazines.
Love it or hate it, Wang's advertisement (perhaps inadvertantly) pays tribute to the hallmark of advertising during Balenciaga's Ghesquière era: loving it or hating it. Together, let's take a look at some of the fashion house's more polarizing images, including a few that we rather enjoy.
1a. Gisele Dynamite, spring/summer 2011: An exercise in schadenfreude, magazine readers hope in the next frame, Gisele will dance to Jamiroquai.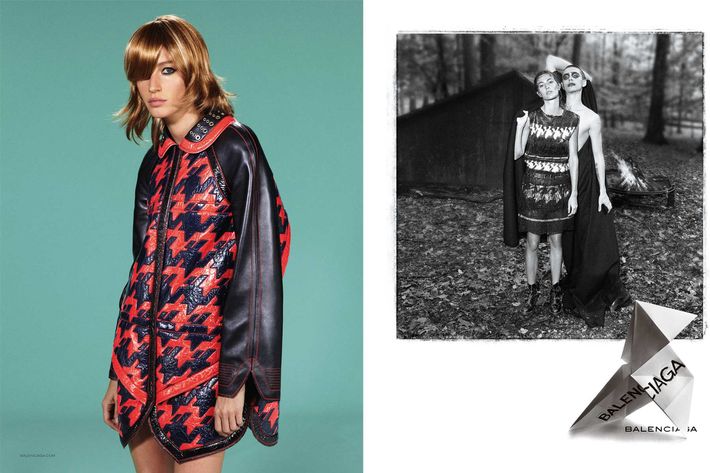 1b. Gisele Explosion, spring/summer 2003: To be fair, David Sims photographed the model eight years earlier, and she's pretty pulled together for someone having an LSD dream.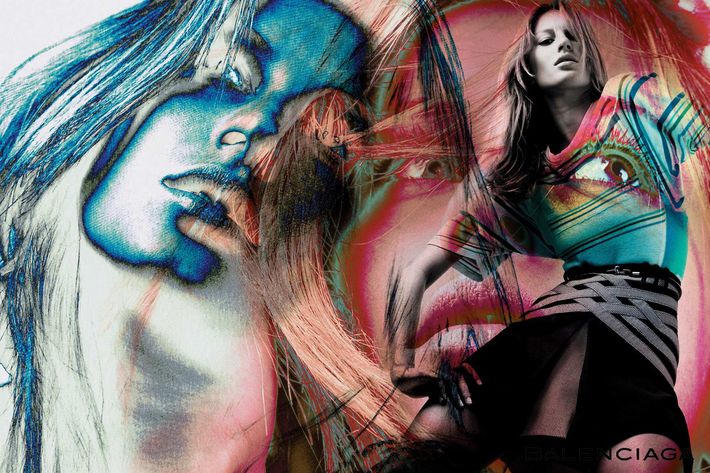 2. The Pre-Sandberg, spring/summer 2010: When this advertisement came out, no one knew what to make of it. Now, we understand the model is leaning in.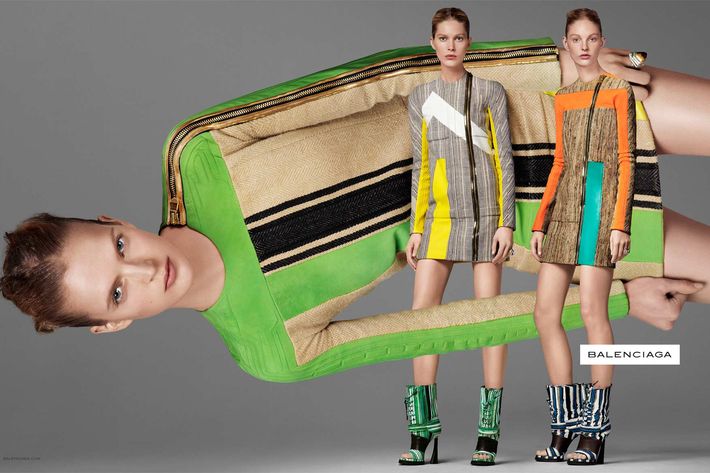 3. The shower scene, fall/winter 2011: Photographed by Steven Meisel in a Harlem church and in a New York studio, the diptych confused the fashion house's audience. Answer: Cleanliness is next to godliness, which is next to Balenciaga.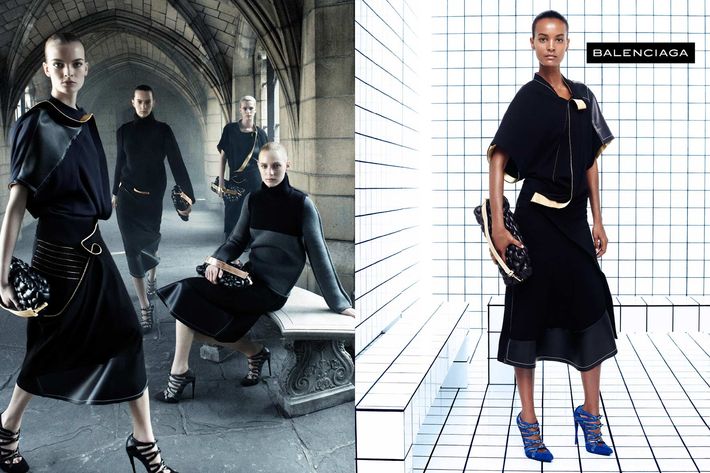 4. Balenciaga at home, spring/summer 2012: Face it — you'd be a mess even if you owned this collection.