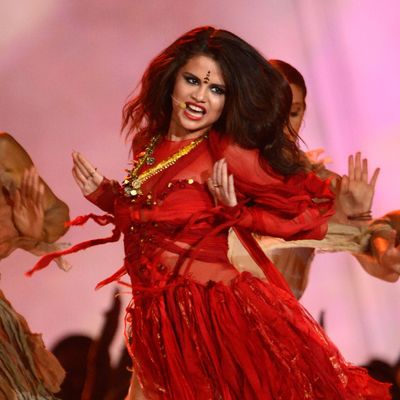 Photo: Kevin Mazur/WireImage
Selena Gomez's big, sexy, post-breakup, post-Breakers performance at the MTV Movie Awards last weekend was practically perfect. The new single, "Come and Get It," sounds like a hit. On Twitter, Britney Spears called her live performance "incredible." There was just one, tiny flaw, and it glittered between her perfect eyebrows.
"The bindi on the forehead is an ancient tradition in Hinduism and has religious significance," president of the Universal Society of Hinduism Rajan Zed told WENN. He explained that the "auspicious religious symbol," traditionally worn by married women at the site of the sixth chakra, should not be "thrown around loosely" or for consumer fashion. "Selena should apologize and then she should get acquainted with the basics of world religions," he said.
Although Gomez, who described her new look as — yikes — "glam tribal" is the first pop star whose bindi elicited demands for an apology, she's hardly the first to have worn one, to varying and often hilarious degrees of offense. Even Gwen Stefani, the original white girl with a bindi, took some heat in the zines for what some called her "cultural colonialism." Click through for a tour of celebrity misappropriation, rated by their offensiveness.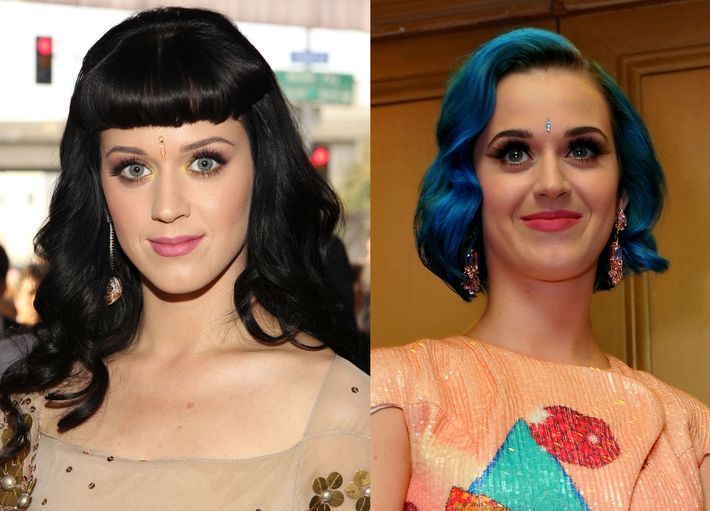 Katy Perry: Pop Star Bindi
Occasion: Perry wore a bindi to the Grammys in 2011 and again on a trip to India last year. – Offensiveness Grade: Eye-roll. It's not so much offensive as it is disappointing to see Perry hide the urge to bedazzle her own face in the culturall -loaded bindi while her peers Lady Gaga and Ke$ha commit to it with some out-there and utterly original face jewelry.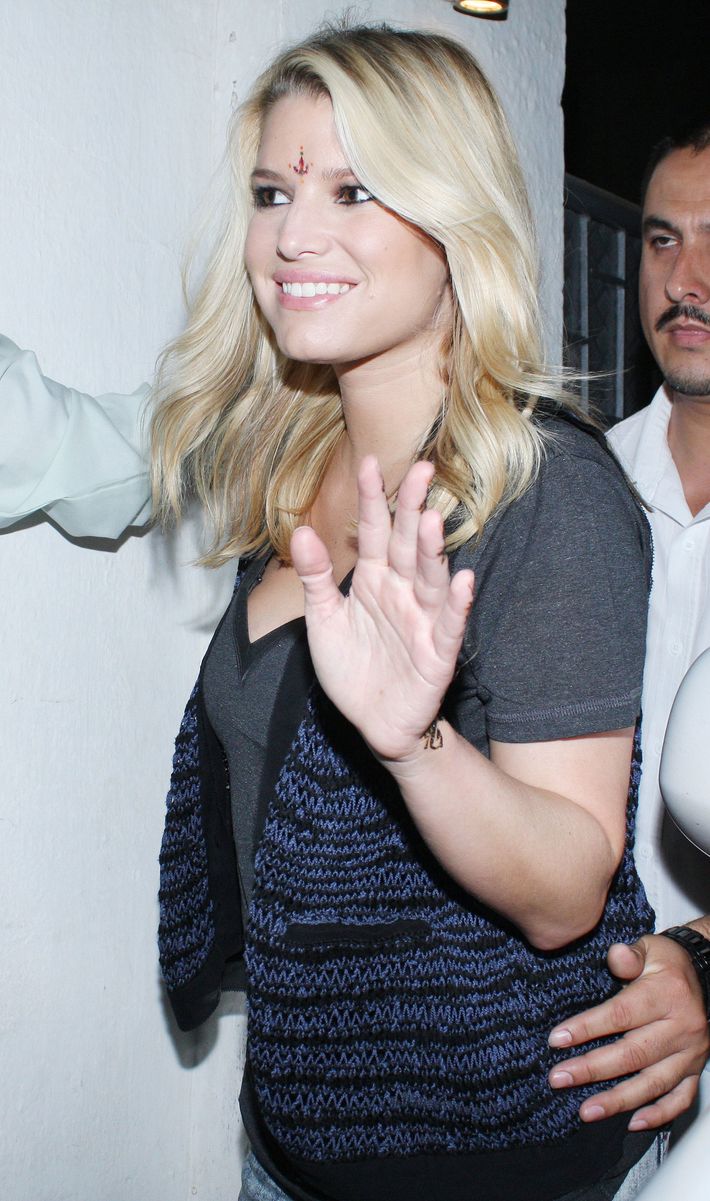 Jessica Simpson: Investigative Bindi
Occasion: Simpson wore a bindi and mehndi in Mumbia in 2009, where she traveled to learn about the Indian beauty ideal for her semi-educational reality television show, The Price of Beauty. – Offensiveness Grade: One stupified blink. Simpson gets points for demonstrating an interest in the bindi's culture of origin, even if it manifested in a glorified America's Next Top Model challenge.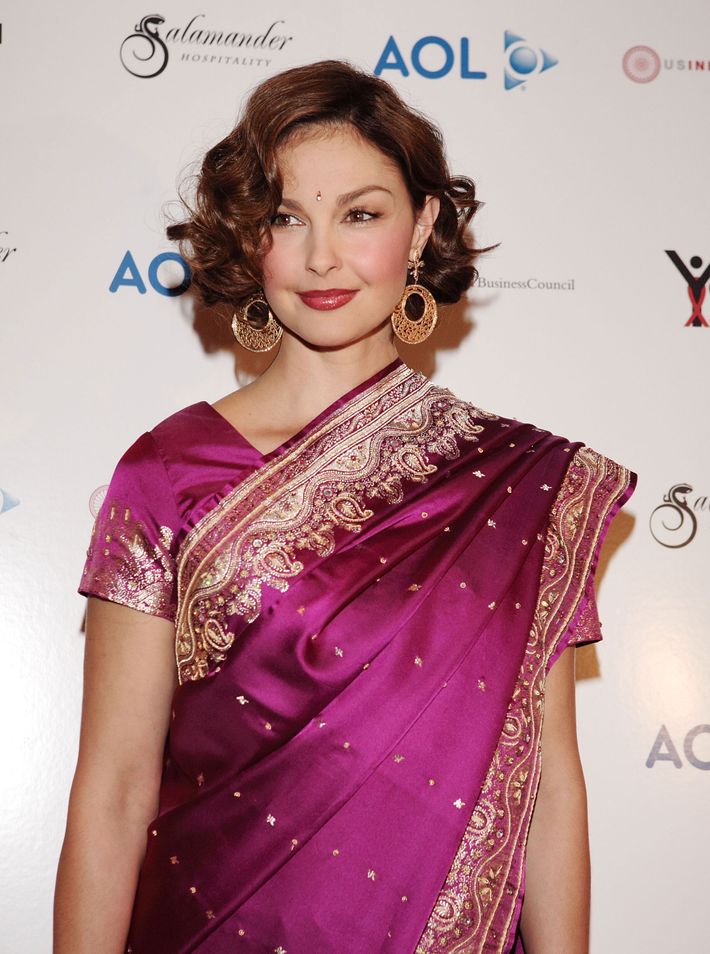 Ashley Judd: Savior Bindi
Occasion: Judd wore a bindi to the premiere of her 2007 National Geographic HIV/AIDS documentary, India's Hidden Plague. – Offensiveness grade: The briefest cringe. On the one hand, Judd's advocacy should exempt her from any superficial commentary. On the other hand, it's not like you see Hillary Clinton rocking a sari.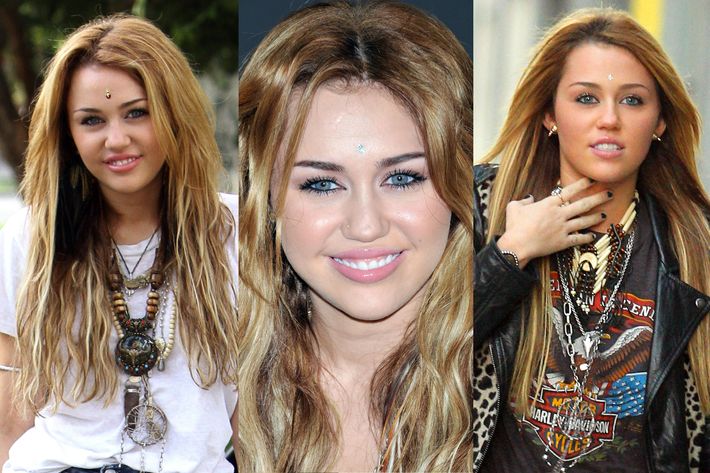 Miley Cyrus: Just a Phase Bindi
Occasion: Repeat offender Cyrus was snapped wearing a bindi to lunch at Panera, among other outings throughout 2010. – Offensiveness Grade: A knowing shake of the head. Miley, Miley, Miley. Because her transition to adulthood has been so much more angst-ridden than most Disney stars, we're willing — no, happy — to write this look off as an intellectual growing pain.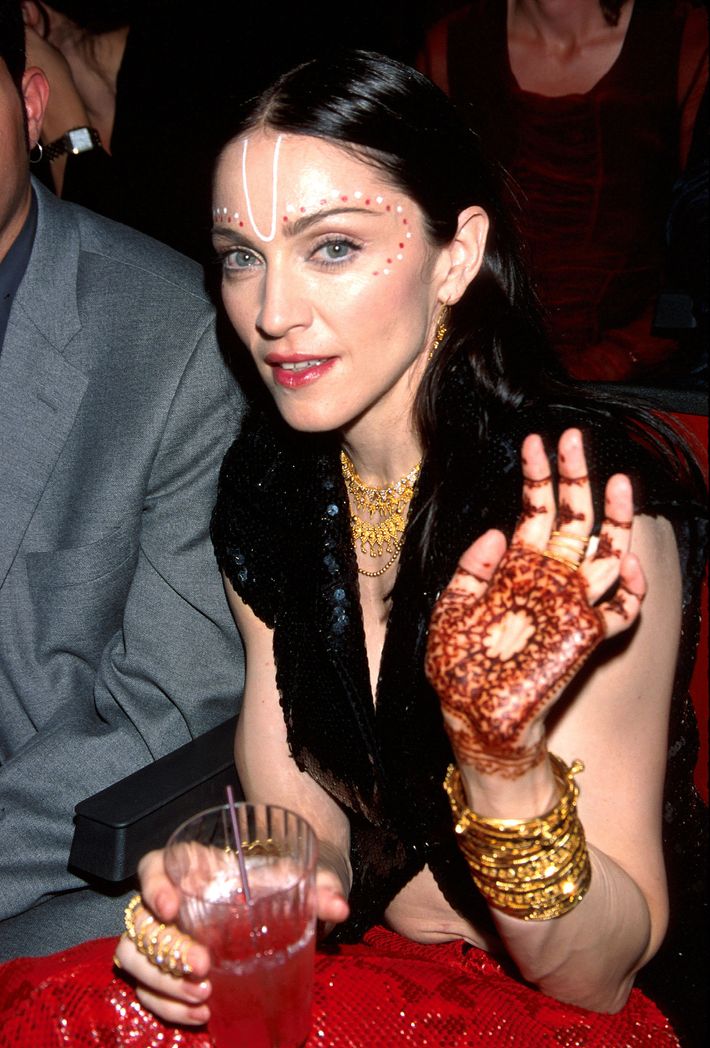 Madonna: Too Old to Have 'Phases' Bindi
Occasion: The pop shape-shifter cashed in on the nineties world music moment with 1998 album Ray of Light and on her face and hands. – Offensiveness Grade: Theatrical collar-tug. Miley Cyrus was 18 during her bindi phase. Madonna was 40.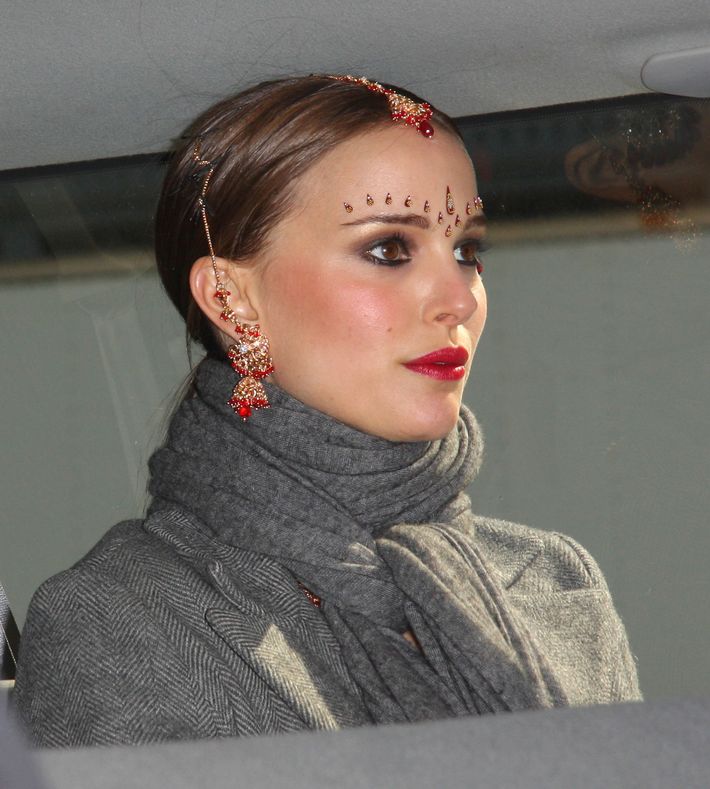 Natalie Portman: For a Role Bindi
Occasion: Portman was photographed wearing a bindi on the set of 2009's New York, I Love You. – Offensiveness Grade: Shrug. She played a Hasidic Jew at an Indian wedding, a role which may or may not have been offensive. No one saw the movie.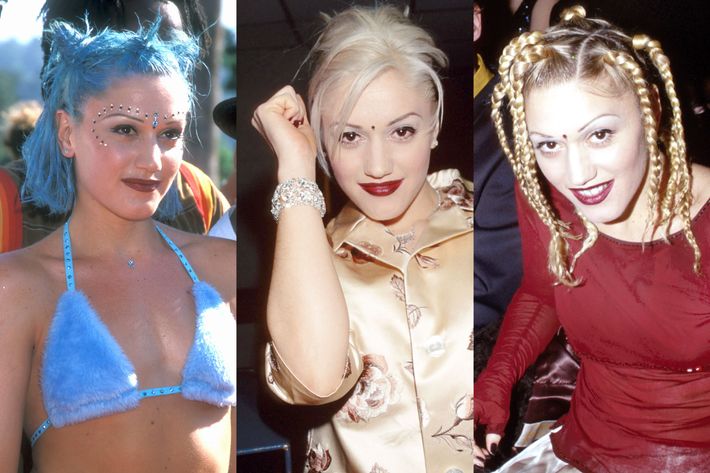 Gwen Stefani: The Bindi of Christmas Past
Occasion: None. Stefani is largely credited with popularizing the bindi among non-Hindus in the nineties. – Offensiveness Grade: Long, slow whistle. We're apt to forgive Stefani, for being a true original and because people weren't so sensitive back then. But later controversies — her "Harajuku girls" (a posse of mute Asian women comedian Margaret Cho called a "minstrel show") and her participation in a so-bad-it-had-to-be-pulled-offline cowboys-and-Indians-themed music video — complicate that narrative. Retrospective faux pas or early warning sign?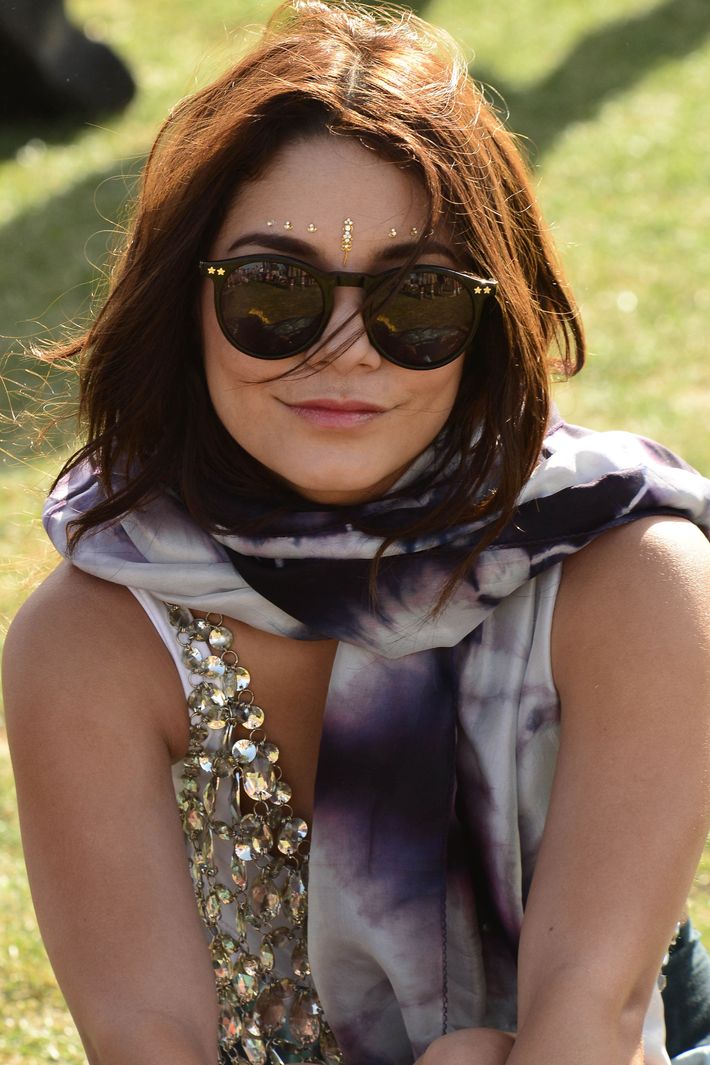 Vanessa Hudgens: Coachella Bindi
Occasion: Photographed at the California music festival, Hudgens's bindi glittered between her sunglasses and her headscarf, with matching henna tattoos on her bare feet. – Offensiveness grade: Scowl in disgust. Before wishing upon Hudgens a bad case of athlete's foot, remember that it's not really Hudgens's fault. It's the whole Urban Outfitters culture exemplified by Coachella, a two-weekend-long appropriation orgy best enjoyed by digital natives who believe all cultures are free to reblog.