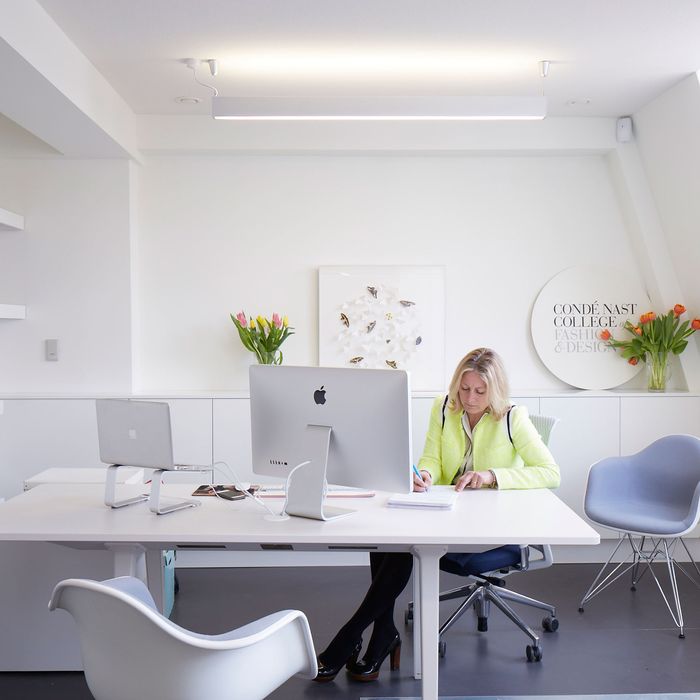 Photo: Courtesy of Cond? Nast College
Two weeks ago, the brand new Condé Nast College of Fashion & Design opened its doors in London, offering two courses: the ten-week Vogue Fashion Certificate and the yearlong Vogue Fashion Foundation Diploma. The new college's main selling point (which they are promoting aggressively via social media) is that students get an unparalleled insight into the fashion industry, with the staff of Condé Nast's numerous U.K. publications being lined up as speakers and mentors. The courses are also making use of Condé Nast's contacts outside the company — at this weekend's British Vogue Festival, Sir Paul Smith mentioned he would soon be speaking at "that posh college."

Posh is one word for it. Fees at the college are astonishingly high compared to more established London institutions. For the diploma, students will pay £23,472 (approximately $36,351). Down the road at Central Saint Martins (whose alumni include Stella McCartney, Alexander McQueen, and Christopher Kane), fees for the same qualification are only £3,500 ($5,420) for European students and £10,800 ($16,726) for international students.

The Cut spoke to principal Susie Forbes to find out why the college has opened, what it has to offer, and why she believes that studying with Condé Nast is worth the designer price tag.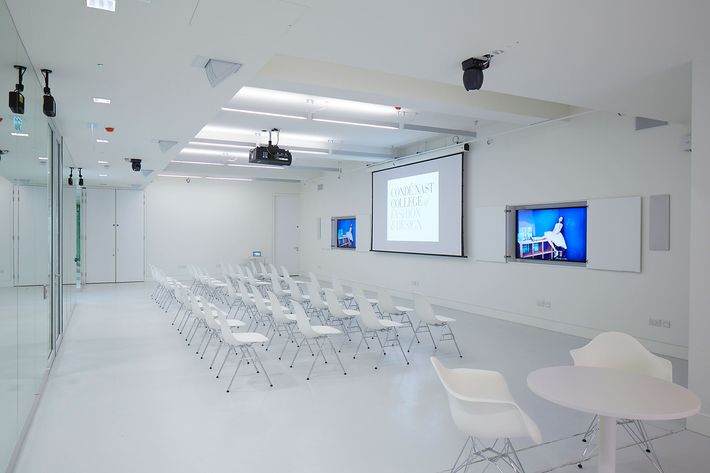 What prompted Condé Nast to open its own college?
We've been exploring brand extensions of the company for several years now, which has resulted in the Vogue Festival, Wired Consulting, and all sorts of other projects. The college seemed like a no-brainer: We've got fantastic magazine brands and 700 people working for the British company. There's an ongoing issue with how opaque fashion is — it's a world that lots of people want to get into, but it can feel very inscrutable. So there just seemed to be an opportunity to connect with students, and to hopefully help people find their place. There are staff popping in here all hours of the day, looking around and wanting to engage with the students. This is an experience that you cannot get anywhere else — to go in and see how these worlds work and how the meetings are run, and hear the opinions of people who are at the forefront of fashion. We're not designed to be a feeder college for Condé Nast, but nonetheless, we in effect are the industry.
With the current high unemployment rate, it could be argued that there are already more than enough people trying to get into the fashion industry. What would you say to that?
I don't agree. Generally what I hear is that there are jobs, but it isn't always easy to marry up the recruits with the jobs. This is part of where we come in. We endeavour to have hundreds of light-touch relationships with industry. We have made absolutely no promises of internships or jobs as part of the course, because otherwise people sign up for that reason, rather than inherently for the studies. But I've got somebody here full-time, phoning every single company that we can, not just here but abroad where our students might be returning to, and saying "Where are your gaps? What roles are you recruiting for? How do you find your interns?" We are going to be wholly judged by our graduates, so we're obviously hoping that they'll be extremely employable. When we do pick up the phone to employers, the student then has to get the role on their merit — but we would hope that they would have a jolly good chance of being interviewed and recruited.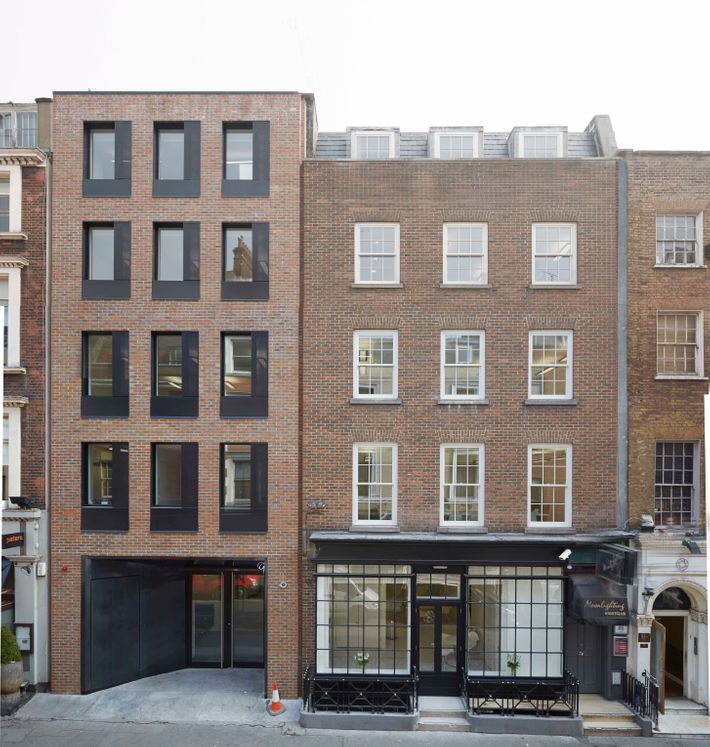 Talk me through the courses that you're offering.
At the moment we have the first group of 45 students on the Vogue Fashion Certificate, which is a ten-week course and will run four times a year, concentrating on fashion design, media, business, and PR. You can't teach somebody how to be a PR person, stylist, or anything else in ten weeks — but what we can show them is what it's like to be all of those things. The students are university graduates who want to get into fashion, but aren't sure which area. So by exposing them to all sorts of speakers, whether that's retailers, bloggers, stylists, editors, or iPad designers, hopefully we can give them that lightbulb moment. My vice principal, Gary Pritchard, has a PhD in talent and skills, so he's doing lots of one-on-one sessions with the students, trying to help them work out what they're good at.
In October, the Vogue Fashion Foundation Diploma starts — that'll bring the number of students in the building up to 90. They're more likely to be school-leavers than university graduates, and they will be touching on many of the same topics but in more depth, and with more opportunity to choose a particular pathway. So if after the first term they think I'm absolutely convinced that I want to be a journalist, then we can bespoke their course towards that.

Any plans to launch more courses?
Certainly not this year. We're keen to get our feet under the desk first and make sure that we're doing everything right. We've got a very tempting roster of other magazines that we publish, from which I can imagine all sorts of interesting courses, but there seems to be a huge amount of interest in Vogue-branded studies, so that's where we're starting.
On the foundation diploma, there are three full scholarships each year. How do you award those?
First of all, it's important to mention that we're very determined to be a meritocracy, so we charge one fee for all the students, which is almost unique — most British colleges charge higher fees for international students, and we didn't want to do that. The scholarship applicants will apply in the same way as the others, which is to fill out the online application form, upload their personal statement, fulfill a piece of written work, and be interviewed. And then beyond that, they will be means-tested. Obviously we're going to have a huge number of applicants for the scholarships, so they'll go to the strongest candidates who meet the financial criteria.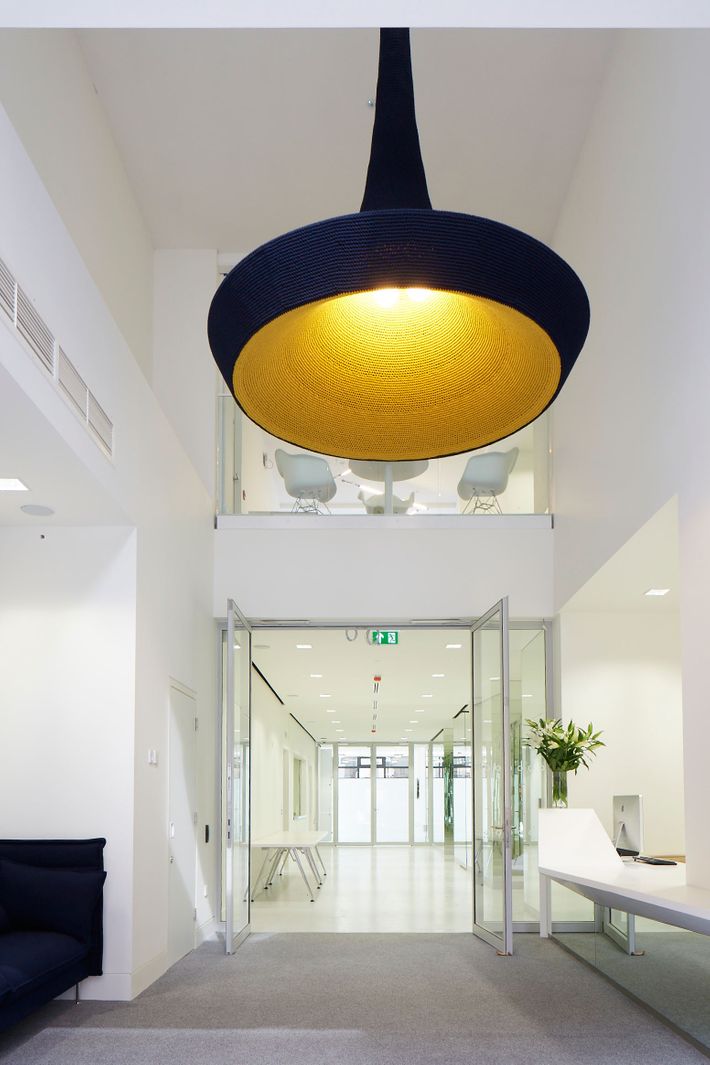 The fees are significantly higher than at other fashion colleges in London. Can you explain why?
We're a private provider, so we get no state funding. What we're providing comes at an enormous cost. We've spent two years refurbishing our incredible building and hiring the very best people that we can. Students are here five days a week, frantically busy with high contact hours, which is unique to us. So they are being challenged all hours of the day with teachers and speakers coming in a fabulous schedule of activity, and that all comes with a price tag. Condé Nast has invested a huge sum of money in this project and is really excited about it in the long term. There's nothing we want more than to have a huge success on our hands.