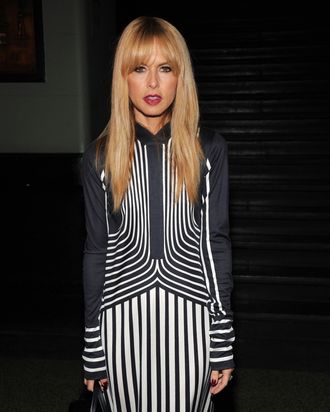 Photo: Jamie McCarthy/Getty Images
After being renewed for a fifth season amid rumors the show might be headed for cancellation, the Rachel Zoe Project isn't pulling in the numbers it used to. Of last week's episode, BravoRatings.com wrote:
At 9 p.m. Rachel Zoe, managed to only attract 518,000 (demo 0.20) fashionistas, which is her show's lowest ratings ever; lower even than her Season 1 premiere in September 2008, which had 527,000. TRZP is now averaging just 637,600 this season (demo 0.30), and that's a -31% reduction versus 2011's Season 4, and -43% lower than Season 4. In the 18-49 demographic her audience drop-off is averaging a deficit of -35% & -44% respectively.
Have the 518,000 viewers stuck with the series since the beginning? Are they going to be okay, generally speaking? Oh, well — we all have this to look forward to.