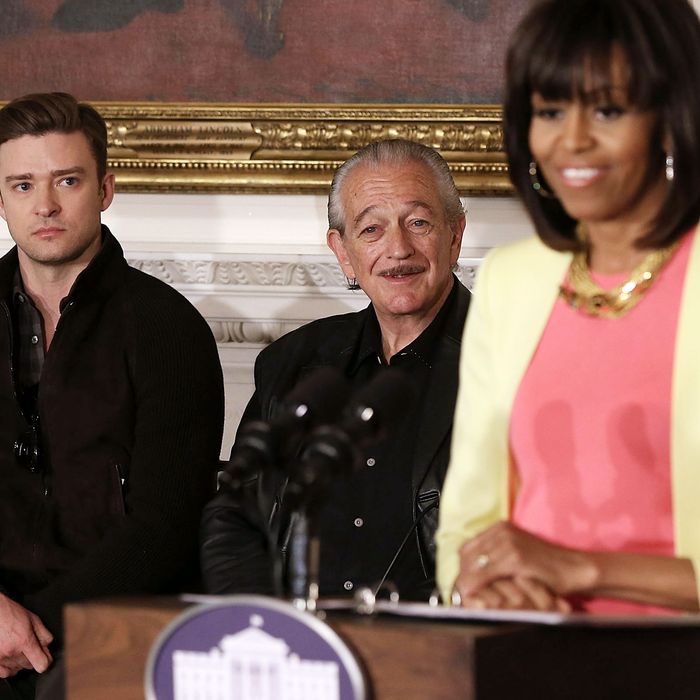 Justin Timberlake, Michelle Obama.
Photo: Getty Images
Last night, Justin Timberlake visited the White House with noted music legends like Charlie Musselwhite and Mavis Staples to speak with schoolchildren about soul music. It was an educational experience for all, surely, but let's take a moment to discuss the proximity of two very famous heads of hair in one room. 
First up, we have Justin Timberlake, whose curly blond head has mysteriously transitioned into a straight, smooth coif (because Tom Ford likes it better that way, of course). And in the foreground, there's Michelle Obama and her "irritating" bangs, which appear to have been styled with a round brush, the way hairdressers always recommend for optimal smoothness. In fact, it's quite possible that both Justin and Michelle had their famous hair blown out with similar tools, no? And when they hugged and their heads brushed against one another's … synthesis.