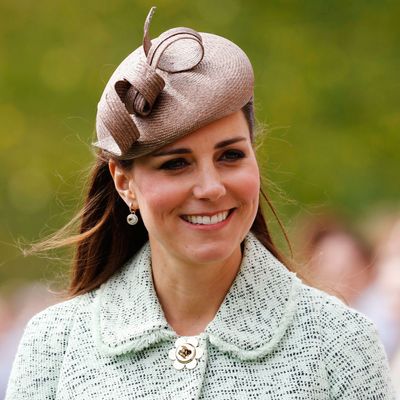 Kate Middleton.
Photo: WPA Pool/Getty Images
After a seven-month investigation into topless photographs of Kate Middleton that appeared in several European tabloids last fall, two suspects have been charged with invasion of privacy, a crime that could result in a jail sentence in France. One is Ernesto Mauri, the publisher of Closer, the French magazine that initially purchased and printed the images. The second is believed to be Valerie Suau, a photographer for French website La Provence. According to the Telegraph, Suau has previously admitted taking pictures of the Duchess in a bikini, but not topless. Closer refused to confirm whether Suau is the second suspect, saying only, "She is not concerned." This is the first time a potential photographer has been named in this case.
Last September, the royal couple hired infamous French lawyer Aurélien Hamelle (best known for his representation of John Galliano in 2011) and won an injunction to prevent any further publication of the photos. Closer and its parent company, Mondatori Magazines, were quickly slapped with a €2,000 fine in damages, ordered to hand over all files of the pictures, and forbidden to sell them to anyone else. However, the ruling didn't apply to other countries, and the images were later obtained by tabloids in Denmark and Sweden. At the time, Prince William deemed the actions of Closer to be "the worst excesses of the press and paparazzi."
This case marks the first time that a member of the royal family has sued anyone in a foreign court. The investigation is ongoing, according to French authorities.