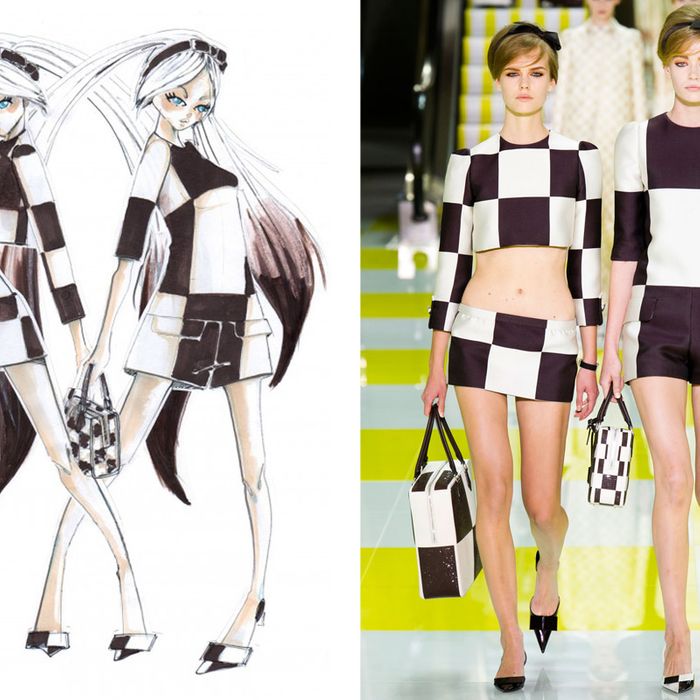 Hatsune Miku wears Louis Vuitton spring 2013.
Photo: Louis Vuitton / Imaxtree
Now that Louis Vuitton's ubiquitous spring 2013 checkerboards have made the rounds on real humans on real red carpets, they're moving on to fictional characters: Marc Jacobs has signed on to dress Japanese "pop star" Hatsune Miku, who is actually a holographic projection with a computer-generated voice, commonly referred to as a "Vocaloid." Sounds terrifying, but apparently "she" is a huge sensation and her concerts sell out regularly, according to the Telegraph.
Miku usually wears a porny schoolgirl's uniform when she "performs," but for her forthcoming world tour — her very first! — Jacobs will festoon her computerized image with a computerized version of his cropped checkered ensembles. Remember when you thought runway models were hard to relate to? Now women get to compare themselves to virtual characters! Who wore it best — an animated projection, or Kristen Stewart?