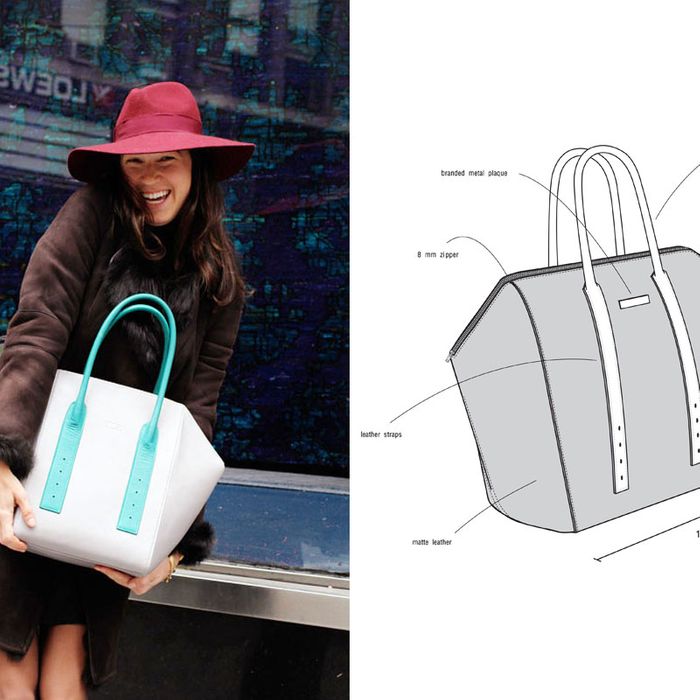 Photo: Courtesy of Loni Edwards
In terms of Internet retail businesses that take input from their shoppers, it's the legions of graphic T-shirts sites — like Threadless and TeePublic — that have cornered that market. But in late 2012, a new business called Stitch Collective entered that world, poised to challenge the cotton-tee-dominated category. Its seductive weapon of choice? Luxe, leather handbags made directly in New York City's Garment District. The CEO, founder, and one and only woman at the helm of the online business is Loni Edwards, a Harvard Law School grad who left her previous career as an intellectual property lawyer in Los Angeles to move to New York and invade the fashion scene. 
"I never saw how I fit in the world because I don't design and I'm not a writer, but then I thought of this great platform to connect everyone," Edwards told the Cut. "I started shadowing my friend, who has a factory, and realized it's very hard for new designers to start." Her goal was to make it easier for designers to produce their goods, while also letting customers have some say, which makes for a smart selling strategy: "We're only producing things there's a demand for."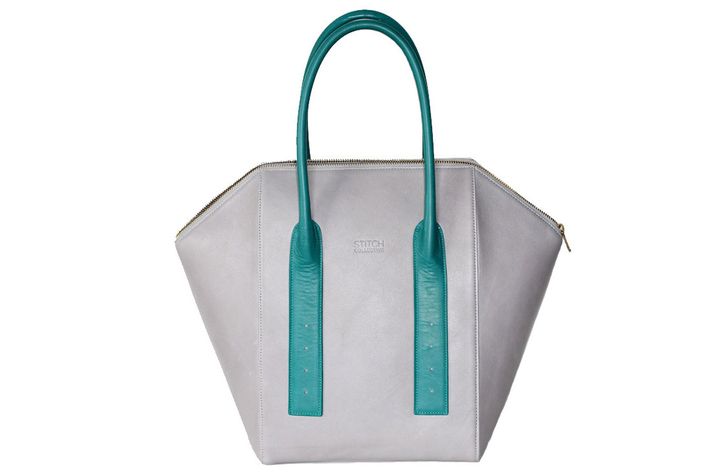 The premise is simple: Stitch Collective holds a new design challenge each month, and designers from all over the world submit sketches and respond to the challenge in an almost Project Runway–like way. The public then votes for their favorite designs, and Edwards takes the winning design and puts it into production. Because the site is strictly online, there is no department store or other middleman markup, and the ultimate cost of the goods are roughly half the cost of comparable brands. The site offers lambskin portfolios, clutches, and handbags of varying sizes that range in price from $75 to $495.
Stitch's first challenge, which launched last month, was designing a "City Bag." The winning designer was Parsons alum, Omar Aguirre, whose purse is currently available for order. This month, Stitch Collective's challenge is an evening clutch, a task offered up by Town & Country editor Micaela English when she saw a need in her closet:
As a Web Editor for a magazine, I am always on the go post-work trying to find out the next big web story. Every week is full of nights out for work, be it a cocktail party or a black tie event. I am looking for the ultimate evening clutch. While I love the look of a dainty minaudiere, I can never find one that holds my essentials. I would love an evening clutch that is classic yet a conversation piece. One I could wear for a night out on the town, or a night out in the country. A clutch that holds my cellphone, keys, a few credit cards, and a purse-sized perfume. Also, one in a vibrant color. Help!
In a few short weeks, English — and a number of other women who've had the same issues — will fret no longer.