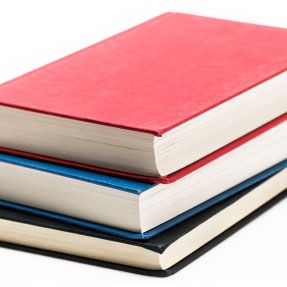 Lest you forget that men are still the arbiters of the literary world, don't miss "My So-Called 'Post-Feminist Life in Arts and Letters," a tour of sexism in publishing and journalism with Deborah Copaken Kogan, published in The Nation this week. Written in ironic celebration of making the long list for Britain's Orange Prize (recently renamed the Women's Prize for Fiction), Kogan lays out her life in sexist encounters, such as Googling her college rapist to discover he's now married to a woman who appeared on "Lean In" panels. My favorite recurring theme is her publishers' refusal to let her title her own books.
Her first book, a memoir about sex and photojournalism called Newswhore, was eventually published as Shutterbabe. Terry Gross specified that she disliked the title when declining to interview Kogan about it. A book of personal essays, Screwing in the Marital Bed, was dyed pink, renamed Hell Is Other Parents, and put in the parenting section. Her first novel, Suicide Wood, which (spoiler alert) does involve suicide, was retitled From Here to April, due to a known aversion among female book-buyers to the word "suicide," which did not apply to Jeffrey Eugenides because it was so heavily outweighed by their affinity for "virgin."
Oddly, it appears they were happy to let her title her latest novel — the one on the Orange Prize list — The Red Book. Even though a man already wrote a book by that name!