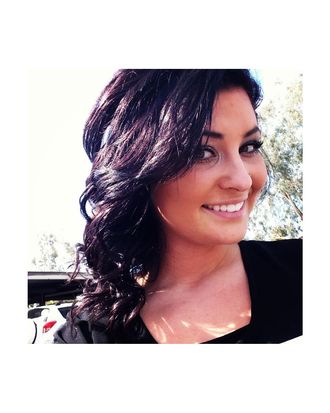 Photo: Sarah Palin/Facebook
Middle Palin sister Willow — who was 14 years old during her mother's vice-presidential run — has graduated from beauty school, mother Sarah announced on Facebook today. In a post entitled "Kids: Follow Your Dreams, But Be Practical to Be Employable," the elder Palin announces that Willow graduated from Scottsdale-based Penrose Academy:
In planning for her future, Willow thought long and hard about what kind of work would make her happy and provide her with a good income in today's economy. She's artistic and has an interest in making people feel and look their best, and as an entrepreneur with a strong work ethic she desires to be her own boss as a small business owner. With all that in mind, she decided to finish her high school requirements quite early and enroll in an academy for hair and skin, which allowed her to study abroad, visit the sets of major media productions, and work with the best of the best in the industry. She'll be graduated this week with no debt and a great career ahead of her doing something she loves in a recession-proof industry (everyone needs their hair cut after all!).
Willow is my favorite Palin. She's the sassiest Palin, famous for verbal feuds with sister Bristol on Bristol Palin: Life's a Tripp. She discussed her hairdressing aspirations on that show, and sported a new hairstyle in every scene. (Latest hairdo: brunette, according to the above photo, which Sarah Palin posted alongside her "Dreams" essay.) On Sarah Palin's Alaska, Willow flouted her mother's authority by bringing a boy upstairs.
Fingers crossed for a hair salon reality show.