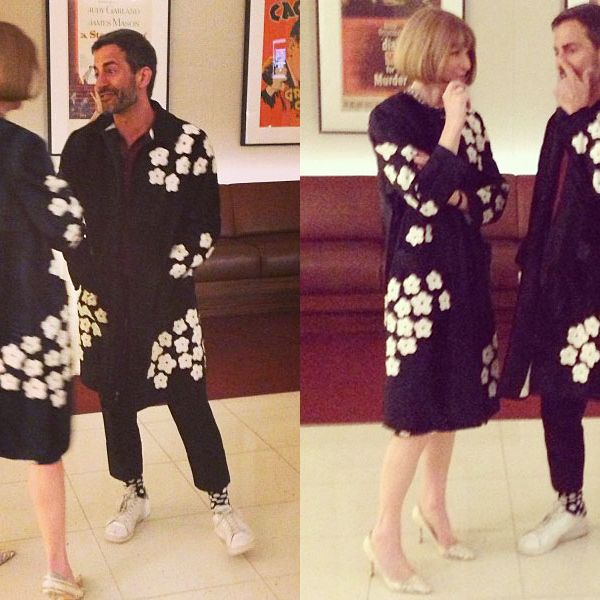 Photo: amytastley/Instagram
The Vogue editor and the designer wore the same (women's) spring Prada coat to a screening of The Great Gatsby in New York City last week. Can you spot the differences between Wintour and Jacobs?
Wintour paired her Prada coat with metallic pumps; Jacobs completed his outfit with cropped pants, polka-dotted socks, and sneakers.
That's it! Although they appear to be catching up, both were actually deep in thought about Leonardo DiCaprio's Growing Pains mushroom cut.