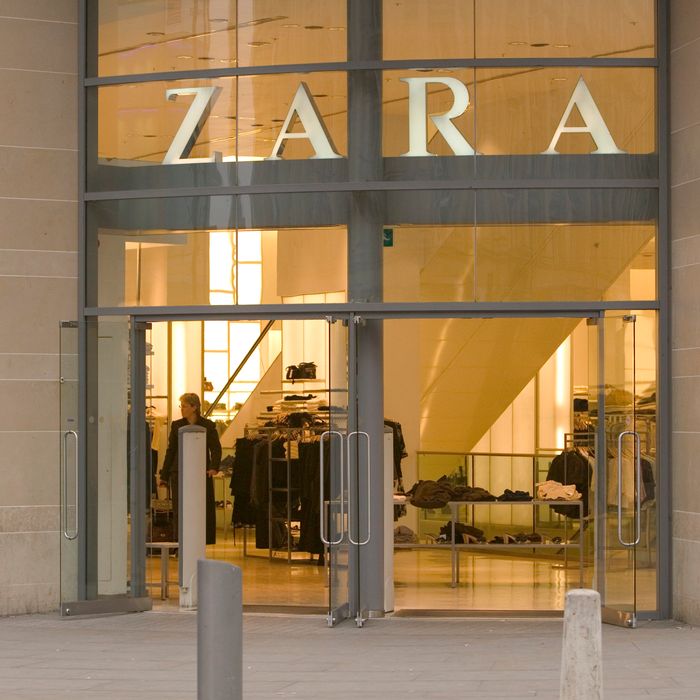 Photo: Ashley Cooper/? Corbis. All Rights Reserved.
Argentina's Government Control Agency swept through a trio of factories that reportedly produce Zara merchandise, after being alerted about sweatshoplike working conditions by local NGO La Alameda, the Telegraph reports. Juan Gomez Centurion, head of the operation, said, "We found men and children who lived in places where they worked." Many were Bolivian immigrants putting in thirteen-hour days; "they were not registered and they were living in terrible conditions. They had no official documents and were held against their will, they were not allowed to leave their workplaces without permission."
A spokesperson for Zara's parent company Inditex remarked, "We are surprised by the allegations. Based on the limited information we have received so far, the workshops in question do not appear to have any relationship with our approved suppliers in Argentina." This sounds reminiscent of the fire at the Smart Export garment factory in Bangladesh two months ago, when Inditex wasn't exactly sure whether its clothing was being manufactured there.
The spokesperson also told the Telegraph neither the government nor La Alameda had been in touch with the company, but it would assist with the probe.