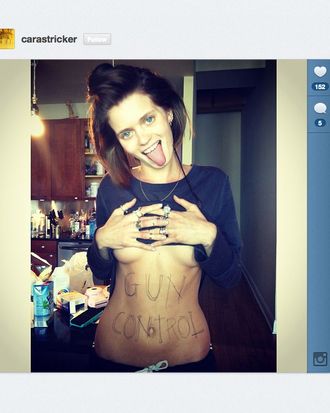 Abbey Lee.
Photo: Cara Stricker/Instagram
After Vivienne Westwood's punk overtures were swiftly shut down by Vogue's red carpet team, it became clear that the Met Gala's counterculture theme was not to be taken too literally. (Or, well, not literally at all.) Model Abbey Lee Kershaw wisely took note, and waited until the after-party at the Standard to lift up her rag & bone dress and reveal her black panties and a message written across her tummy: "GUN CONTROL."
Kershaw executed all of the above very photogenically, not only because she's a model but also thanks to careful planning. According to photographer Cara Stricker's Instagram, the lettering was meticulously outlined on her stomach and then filled in before the gala, probably while her hairdresser was busy braiding her rat tail.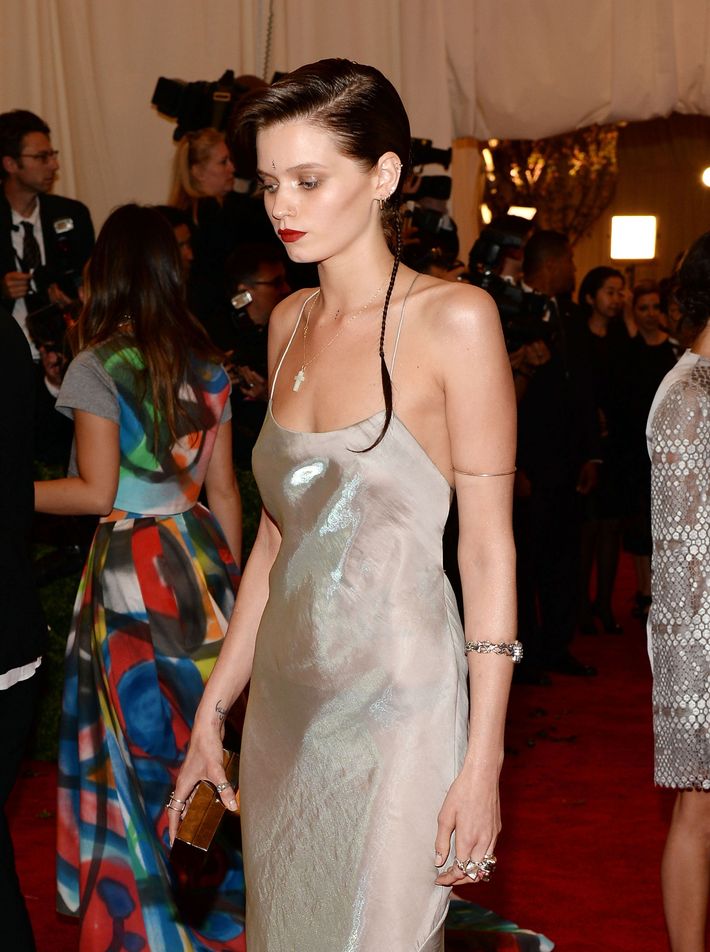 Kershaw's dress was slightly sheer — you can see her black underwear in some of the red carpet photos — so maybe the lettering was actually supposed to show up in the camera flashes? Either way, it was pretty contrived, but props for effort.