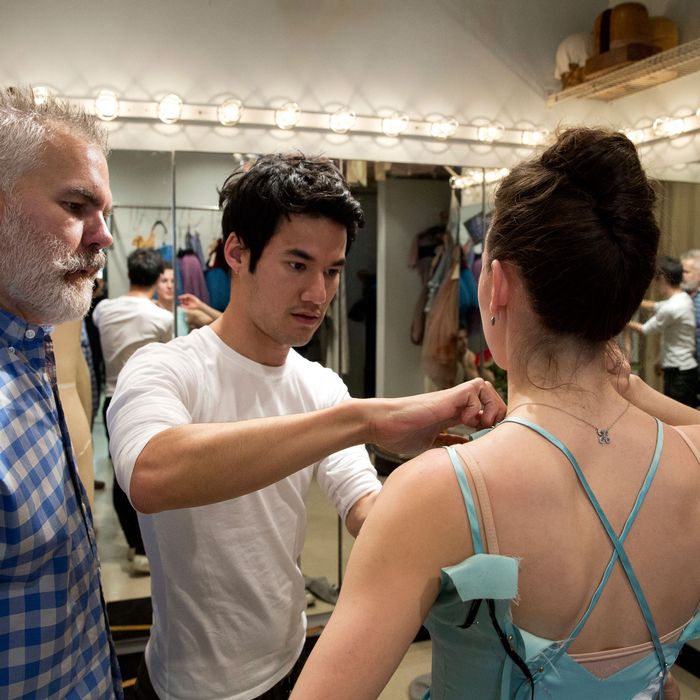 Joseph Altuzarra debuted his first ballet costumes (a rite of passage for fashion designers now, it seems) at the New York City Ballet's spring gala last night. Altuzarra, who danced in his youth, described the outfits an exploration of "the American sense of ease, nonchalance, and playfulness," which sounds very in line with the kind of ballet one does as a kid, and not at all like the muscle-quivering, ramrod-spined dancers we've seen in adulthood.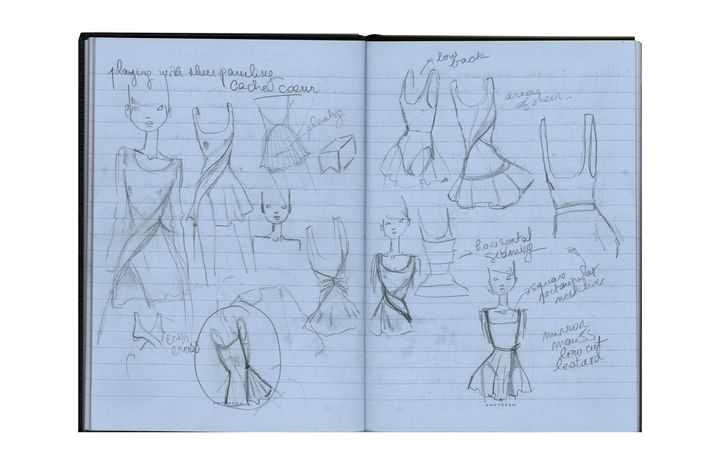 Still, his floaty, seafoam-colored costumes are a refreshing turn from fashion's Black Swan obsession of yesteryear, not to mention the scary, angular ballet looks we saw from Gareth Pugh in 2012. It's about time fashion-y ballets got pretty again.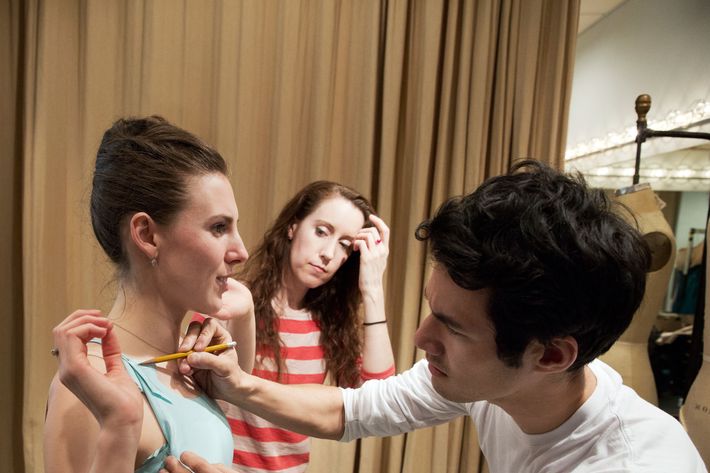 Altuzarra may have erred on the spunky side during the design process, though. This week, the New York City Ballet's costume director, Marc Happel, told The Wall Street Journal that he advised Altuzarra to raise his necklines: "In the U.S., more so than Europe, men's nipples are something we don't expose." But then again, maybe we should.