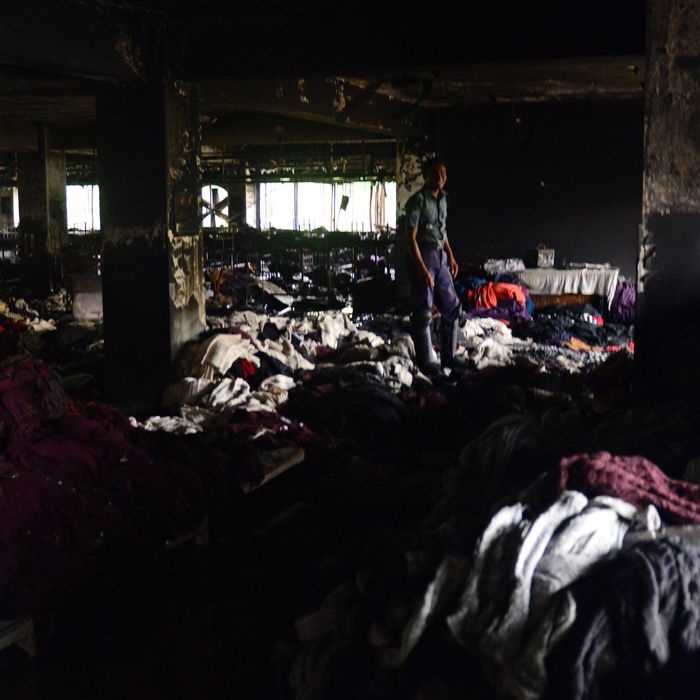 Photo: MUNIR UZ ZAMAN/AFP/Getty Images
More tragedy from the Bangladesh garment industry: According to the AP, a fire broke out in an eleven-story garment industry building last night in Dhaka, Bangladesh. Eight people were killed, including a senior police officer and a clothing industry official, inching the total death toll from Bangladesh's recent horrific events closer to 1,000. According to WWD, the structure that burned down belonged to Tung Hai Sweater Ltd., whose acrylic products created toxic fumes that likely suffocated victims as they tried to escape the building.
In related news, clothing brand Benetton has admitted to conducting business with a manufacturer that operated out of the building that collapsed and killed over 800 people last month. According to the Huffington Post, Benetton's CEO confessed to purchasing "small quantities of shirts" from a company called New Wave Style, which owned one of the several garment factories inside the deadly Rana Plaza building.