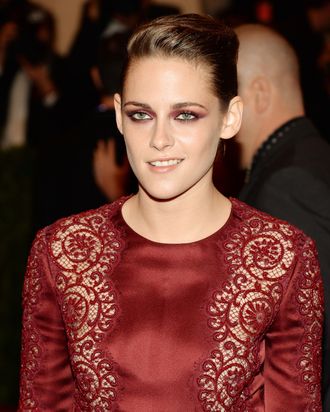 Photo: Dimitrios Kambouris/Getty Images
Judging by last night's turn out at the Met Gala, black liner in various forms — liquid, kohl, pencil, cream — was the one thing every guest agreed on as being most punk. There were even plenty of men who also embraced the night's theme and went for their own Siouxsie Sioux. But for a handful of more daring attendees, punk beauty meant painting lids in strikingly graphic shapes, offered up in an array of vivid hues.
Kristen Stewart's makeup artist, Beau Nelson, went the matchy-matchy route with lids awash in a diffused blood red. While still elegant, the conjunctivitis-y color has a "fuck off" vibe to it. The scowl helps.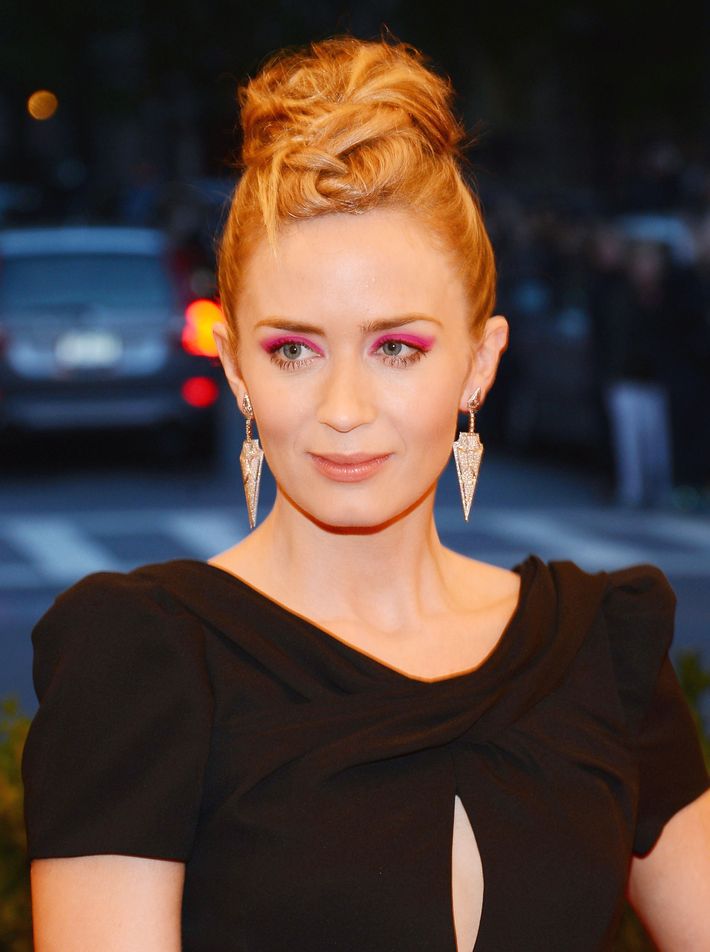 Emily Blunt
Maybe she had a little tête-à-tête with A-Dubs because, according to the hostess, pink is the color of punk. Makeup artist Jenn Streicher used a combo of Nars Satin Lip Pencil in Jardins des Plantes and the brand's powder blush in Desire on Blunt's vivid eyelids.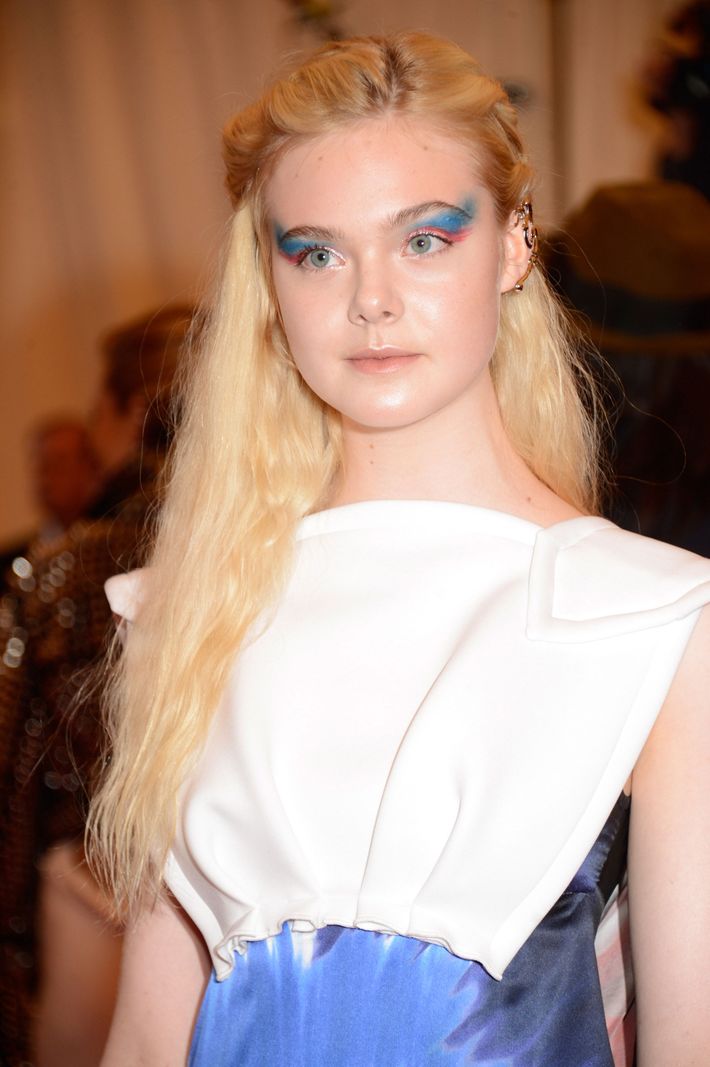 Elle Fanning
The younger one wore a Rodarte dress with a swirly blue and burgundy tie-dye design. While the dress itself might not be the punkiest, it's possible Fanning was inspired by Andy Warhol's portrait of punk icon Debbie Harry for her eye look.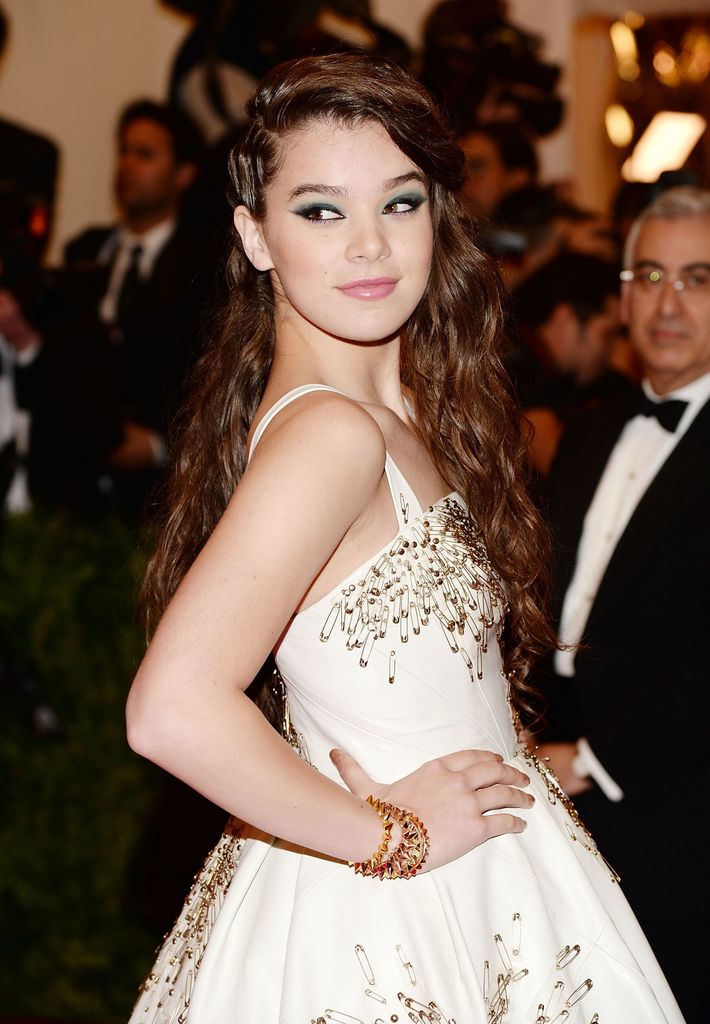 Hailee Steinfeld
Like Fanning, she's in high school. So really, she can pull off any color she wants on her lids (in this case, MAC's Melody eye shadow) and still look appropriately punky.