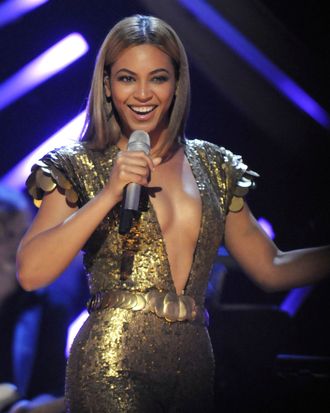 Beyonce.
Photo: Kevin Mazur/WireImage
Rent the Runway, which loans designer dresses for a fraction of what they cost to buy, has partnered with Beyoncé to "offer her fans the ultimate Queen B experience," according to a press release. As in, Beyoncé (or more likely, one of her "people") picked out some outfits, and by virtue of her magic Bey wand, now people will rent them in droves.
So, what's in the Beyoncé Boutique? Why, sequined rompers, drapey-necked gold lamé, and other borderline trashy items that seem best suited for a bachelorette party in Vegas (which is, by the way, not a bad thing). If short, tight, and revealing outfits would normally give you pause, now you have Beyoncé's blessing to give 'em a whirl! But remember, this is the woman who wears sparkly platform Louboutins to a basketball game. Be aware of whose advice you're taking.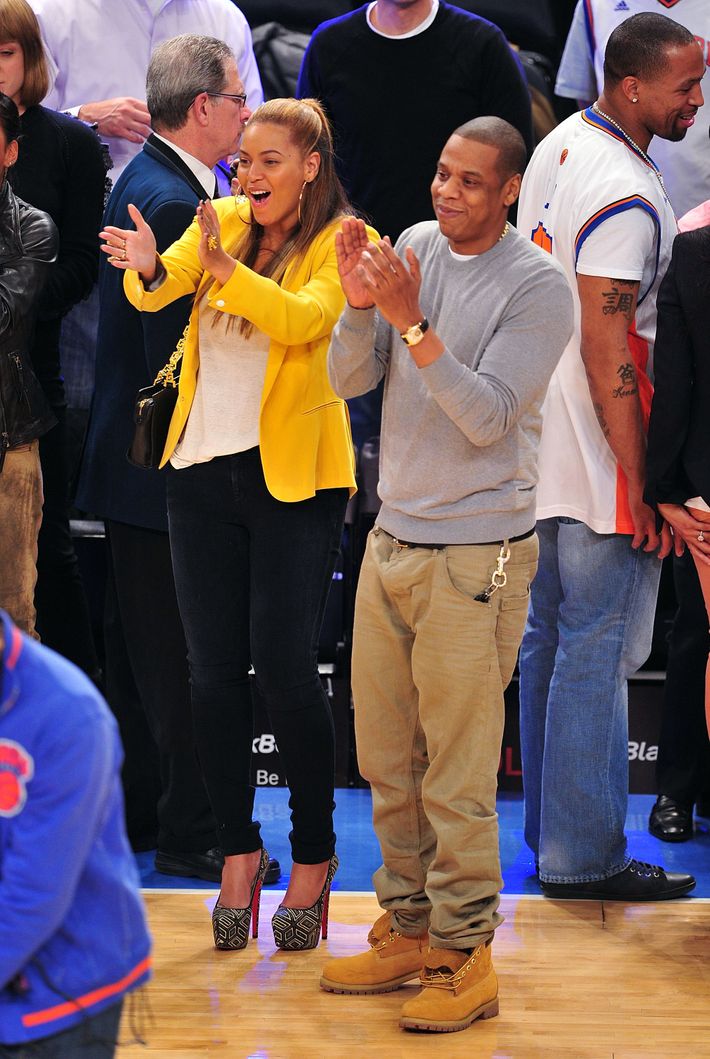 On a separate note, this is a new direction for the singer. While countless celebrities frequently partner with brands to "curate" or "edit" merchandise — or sign off on the selection after their PR team has done it — this is Bey's first time doing so (which is even more of a coup for Rent the Runway, as a relatively young start-up business). It'll be interesting to see if she does this with more companies or if this is just a one-off deal to drum up extra press for her tour.