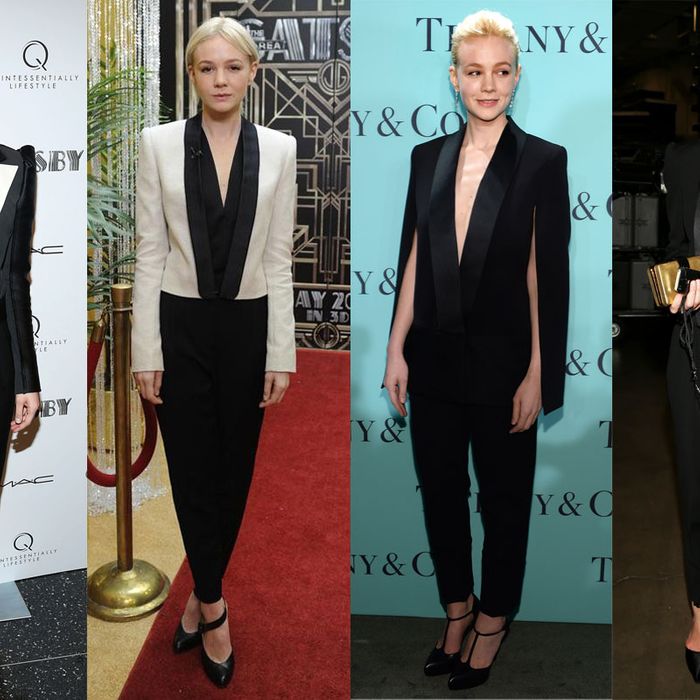 Photo: Rob Kim/2013 Getty Images
Carey Mulligan wore a Lanvin tuxedo to last night's special pre–Met Ball screening of The Great Gatsby, her fourth red-carpet tuxedo this year. The look has more in common with Jay Gatsby than Daisy Buchanan — a clever way to acknowledge the film's signature fashions without looking like she's in costume. In a world overrun with glitter and tulle, the woman who dares to wear pants must be celebrated.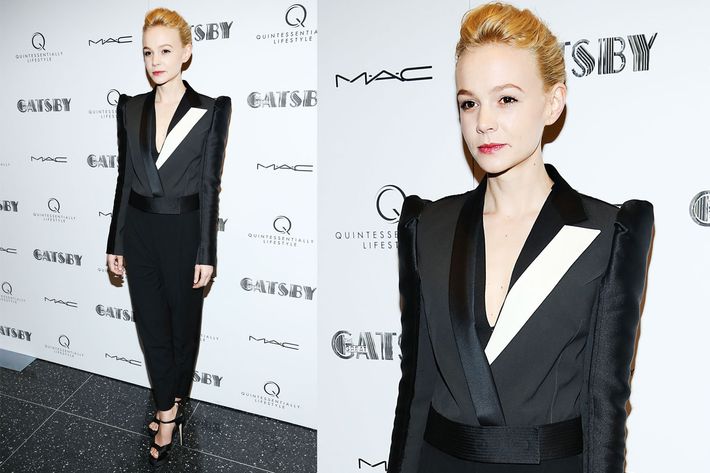 1. The Modernist Tux
Last night's tuxedo jacket was cropped at the waist and featured one angular white lapel, adding a "modernist twist." The ensemble is from Lanvin's spring 2013 collection; Mulligan paired it with Brian Atwood heels and minimal hair and makeup.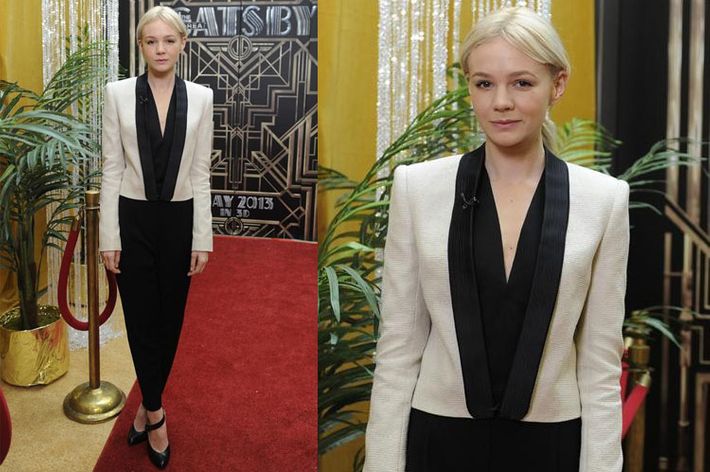 2. The Inverse Tux
For a Good Morning America appearance last week, Mulligan wore the inverse of last night's outfit: a cropped white jacket with black lapels, also from Lanvin spring 2013. A low-cut neck gave the look a Bianca Jagger vibe, while asymmetrical Christian Louboutin heels added whimsy.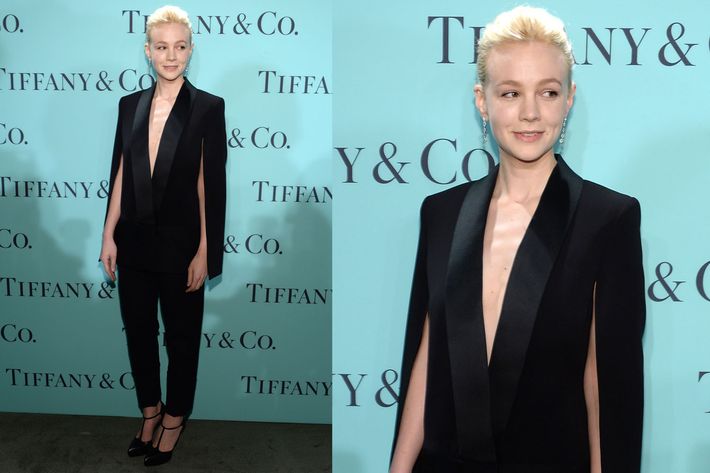 3. The Tuxedo-Cape
Mulligan's most unusual tuxedo may have been the Victoria Beckham fall 2013 tuxedo-cape she wore to Tiffany's Blue Book Ball in April. Whereas Beckham showed the look with a midi-length skirt, Mulligan returned to her beloved peg-leg pant silhouette. Add the masculinizing effect of Carey's pulled-back hair, and the boxy look recalls Helmut Newton's late-sixties photographs of Yves Saint Laurent's Le Smoking.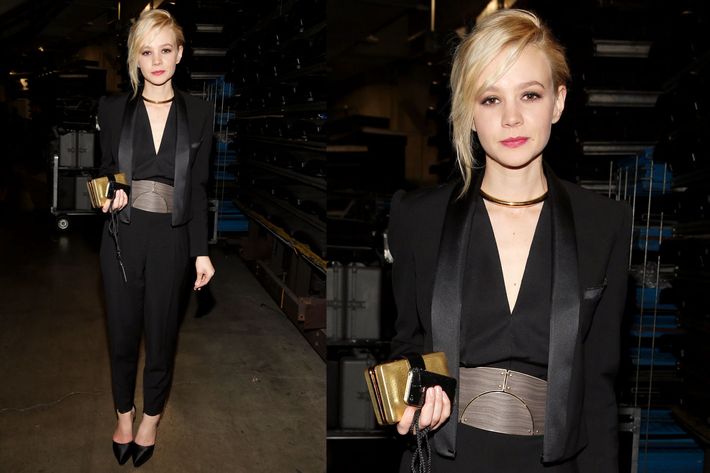 4. The "I'm With the Band" Tux
Mulligan's favorite tuxedo design house, however, seems to be Lanvin. Attending the Grammy's with husband Marcus Mumford in February, the actress re-created the opening look from Lanvin's spring 2013 collection — but without the difficult-to-wear gold chest brace. As Paloma Picasso noted of YSL's suit, the beauty of female tuxes is that they "made our lives easier."