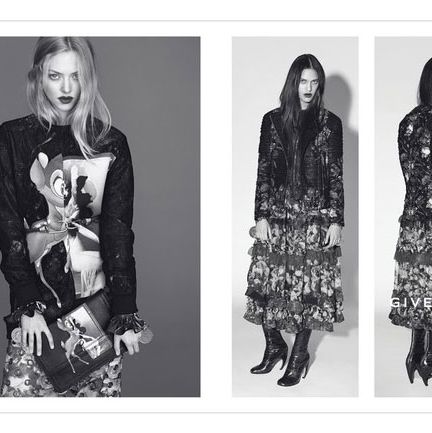 Amanda Seyfried for Givenchy.
Photo: Givenchy
Carine Roitfeld is once again working with Riccardo Tisci to style Givenchy's ad campaign, which stars Amanda Seyfried in the same Bambi-print outfit Carine wore to the Met Gala a few weeks ago. (Seyfried recently became the new face of Givenchy's Very Irresistible fragrance.) And who better to join Seyfried in the ads than Carine herself, along with her daughter Julia? That's the great thing about hiring a Roitfeld — buy one, and you often get the rest of the family for free.
Julia and Carine's ads aren't out yet — they'll be released in July, says WWD — but you can see Seyfried's, above left. With her mussed hair and dark expression, she looks quite different (and decidedly more "Carine") than her perfume campaign, below, which is more conventionally pretty.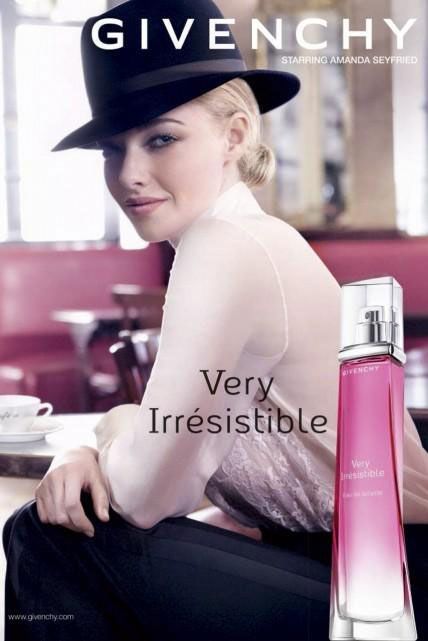 This isn't the first time Carine has dressed her daughter in Givenchy for an ad; she did so previously for the fall 2011 Barneys campaign, shot by Mario Sorrenti (in which she also appeared, with son Vladimir). So, how long before grandbaby Romy starts getting cast too?