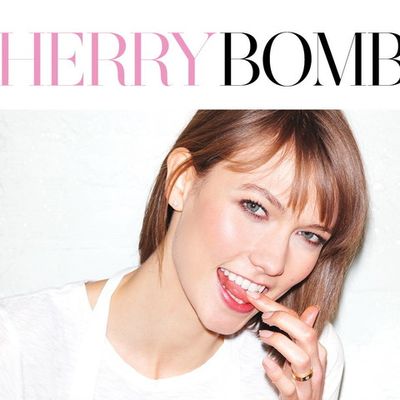 Karlie Kloss.
Photo: Cherry Bombe
Kerry Diamond, Coach's vice president of public relations, announced via e-mail yesterday that she's leaving the company to work full time on her new magazine, Cherry Bombe, as well as the two Brooklyn restaurants she co-runs with her chef boyfriend, Robert Newton. Previously an editor at WWD and Harper's Bazaar before she joined Coach two years ago, Diamond started Cherry Bombe with her former Bazaar colleague Claudia Wu, who also founded indie magazine Me. Its first cover, starring Karlie Kloss with a Kookie-dough-less finger in her mouth, has made the rounds on the Internet, and the full issue comes out this month.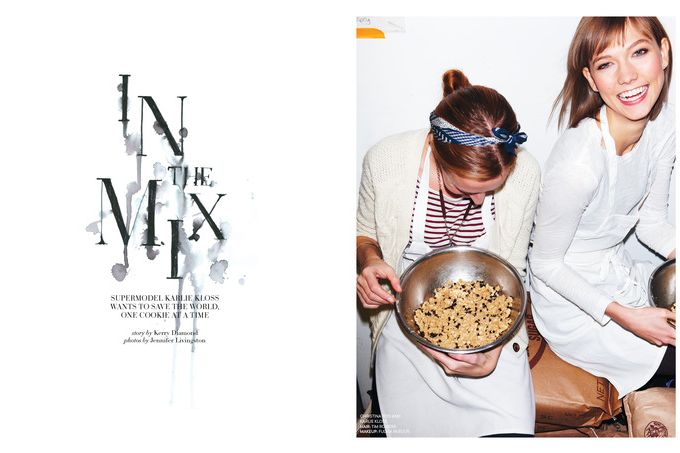 You can read more about Cherry Bombe on Wu and Diamond's Kickstarter page — their first round of fund-raising ends today, and they've already exceeded their goal by more than 30 percent. A brief description of the publication:
Cherry Bombe is a beautifully designed, biannual indie magazine that celebrates women and food—those who grow it, make it, serve it, study it, enjoy it and everything in between. It is about sustenance and style and the things that nourish the mind, the eye and, of course, the stomach. 
Let's be real: Everyone loves pictures of beautiful people eating. Keep it up.