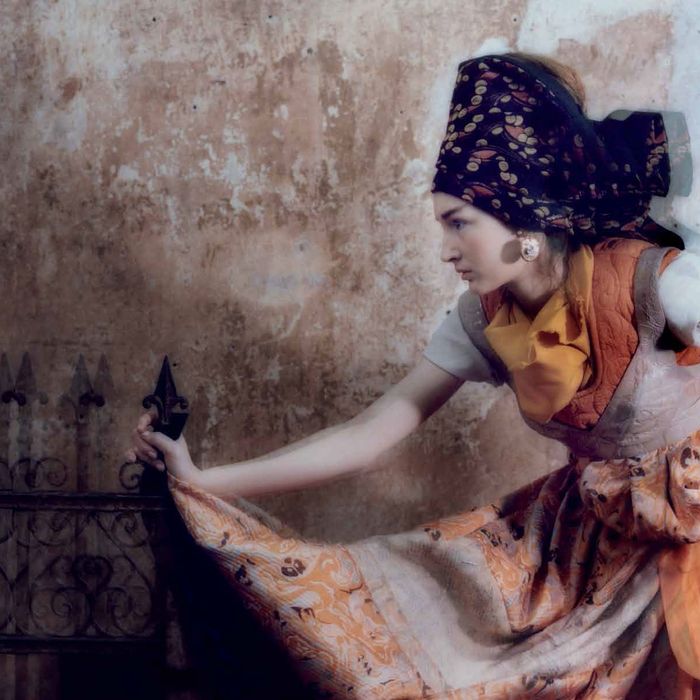 Out of Order, a college fashion magazine helmed by a 20-year-old juggernaut named Dorian Grinspan (who also happens to be a part-time model and full-time Yale student in addition to being editor-in-chief of the magazine), just released its second issue today. The theme — following the first issue's theme of "innocence" —  is "adolescence."
Though Grinspan founded his biannual publication on campus, the college publication has managed to break free of the institution and infiltrate the global fashion scene. In addition to being distributed at other Ivy League institutions, Out of Order is also in Europe, Canada, Australia, Taiwan, and Japan. Shops like Colette, Opening Ceremony, and Fivestory NY also stock  it.
The sophomore issue also includes fashion-industry giants, including interviews with Olivier Theyskens, Angel Haze, and Ryan McGinley; a fashion shoot by Michael Avedon; and special looks at up-and-coming artists — one of whom is German photographer Amira Fritz. Fritz shot a fashion editorial for the publication in Berlin, focusing her lens on capturing the magical nature of women. "We wanted to make something a little bit magical about the energy women can have," Fritz explained. "We were talking about witches — not witches in a bad way — we wanted to play with esoteric things, and we wanted to play with stereotypes, the magic in the power that women posses." Click through for an exclusive look at the shoot.