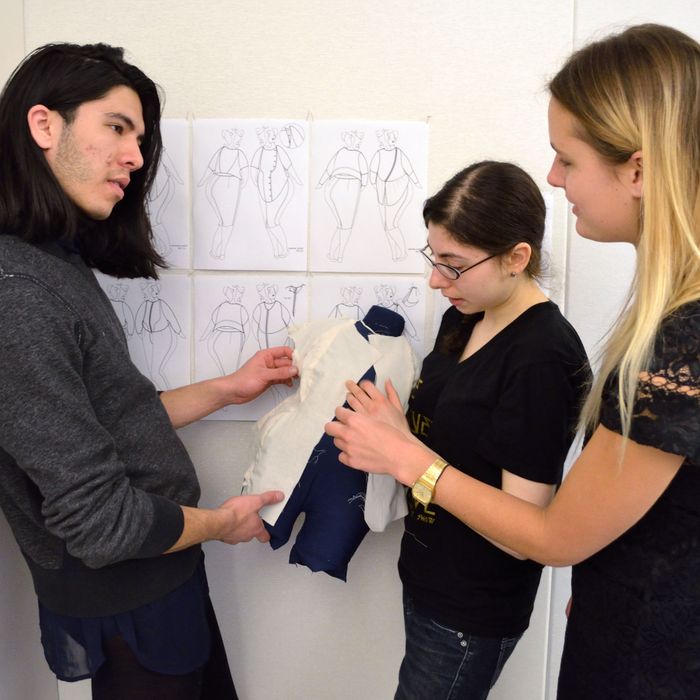 Photo: Courtesy of Cornell
Brandon Wen and Laura Zwanziger, a pair of sophomores studying apparel design at Cornell University, looked around at the fashion world and noticed a gaping need: better apparel for plus-size people. The duo decided to create their own plus-size clothing collection, but ran into difficulties when it came time to find realistic dress forms. Full-figured mannequins ran scarce in the real world, and the ones that did exist were far from proportional.
In the spirit of innovation, they teamed up with Professor Susan Ashdown, analyzed thousands of 3-D body scans of women, and finally created a prototype and pattern for a "pear-shaped, size-24 woman." Zwanziger told the Cornell Chronicle, "A lot of the clothes [for plus-size women] are really just sized up from smaller proportions, which fit really strangely … Issues of health aside, we're all different body shapes and body proportions. Each person deserves to have clothing designed for them as they are, not as they relate to some abstract industry shape." Amen.