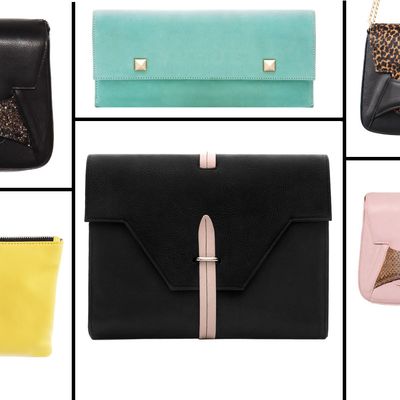 Last month, the Cut profiled the latest crowd-sourcing fashion platform poised to sweep the web: Stitch Collective. To kick off the month of May, the Cut teamed up with Stitch to create the site's latest "must-have" bag challenge. In short, we're on the hunt for the perfect tote bag.
The Cut staff is looking forward to Summer and in anticipation of that we're looking for the perfect tote. It needs to be big enough to fit a six pack, and chic enough to take to work and then out to a movie in Bryant Park. We want the bottom to be reinforced and the handles to be long enough to throw over a shoulder. The insides should have an easy access and organized place to stash keys, cellphone, and a few make up essentials. Bonus if that zips or makes it so that we won't worry about losing those items. Make us retire our trusty Boat-n-totes!
Starting today until May 21, designers from all around the globe will be able to submit their ideas and sketches on "the perfect tote" to sketch@stitchcollective.com. The top submissions will then be showcased during a public voting period that will run from May 22 to June 4. The winner will be announced on June 5, after which the first samples will promptly enter production mode. The winning designer will not only see their tote come to life, but will also receive a prize of $500. Read more about the challenge details here and sketch on! Newbies and seasoned designers are all welcome to submit.