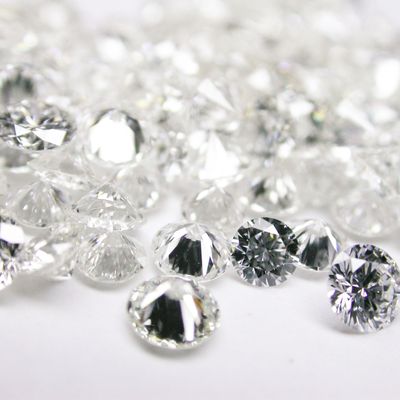 Diamonds.
Photo: STR/Corbis
A total of 31 people have been detained in Belgium, Switzerland, and France for their involvement in the largest diamond heists in history, according to officials. A spokeswoman says that at least ten of them are "very known" criminals.
The suspects are supposedly connected to a major robbery that took place in a Swiss airport back in February. From WWD:
The spectacular hit-and-run operation on Feb. 18 involved a gang of eight heavily armed men disguised as policemen, who made off with a haul of rough and polished diamonds estimated to be worth $50 million. They were stolen from a plane that was en route to Zurich from Antwerp.

The raid, which is said to have lasted only three minutes and occurred shortly before takeoff, was among the biggest diamond heists ever.
Exciting! We'll go ahead and imagine Daniel Craig as a sexy Belgian thief in the movie version.