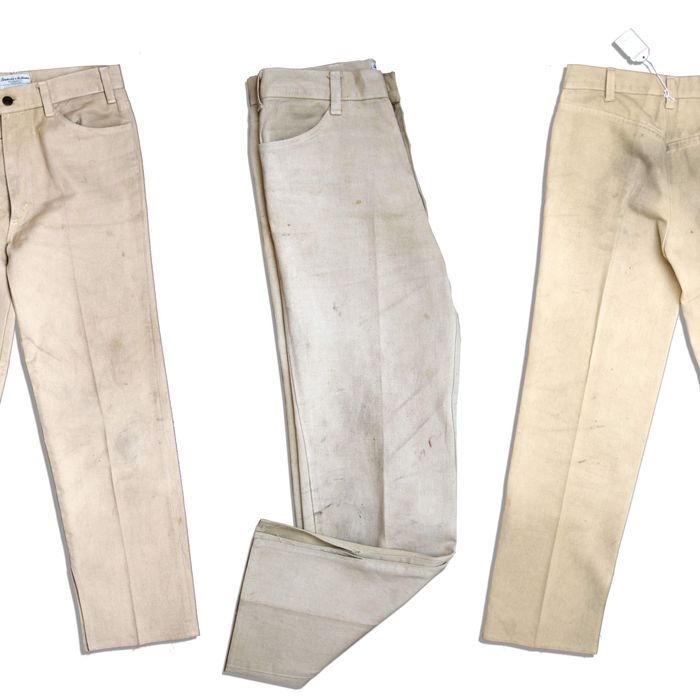 The hand-distressed Levi's that Mark Hamill wore to play Luke Skywalker in Star Wars sold for $36,100 in an auction this week. Wired reports that auction house Nate D. Sanders had hoped the pants would sell for as much as triple that. From the lot listing:
Sand-colored "cotton drill" Levi's pants are purposely distressed to display wear, with dirt to back right pocket and in spots to front of pant legs. In fact, in an accompanying article, Mark Hamill said of the pants, "By the way, those pants I wore were just bleached Levi's with the tag still in them." Pants measure 29" waist x 37" in length with two 6" slits up each side.
The same memorabilia sale also featured the Levi's Heath Ledger wore in Brokeback Mountain. Those sold for $21,013.