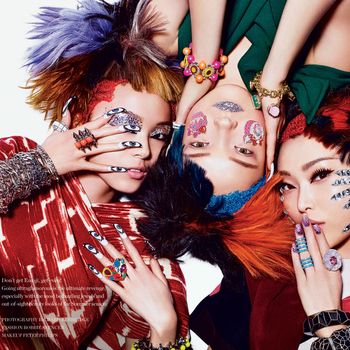 Photo: Courtesy of V Magazine
In the latest issue of V Magazine, makeup artist Peter Philips kicked aside traditional makeup options and instead painted faces — in this case models Yumi, Xiao Wen Ju, and Sung Hee Kim — in a vast array of whimsical Emoji, the Japanese doodads that replace written words with cartoonish images; pictographs, to be more precise.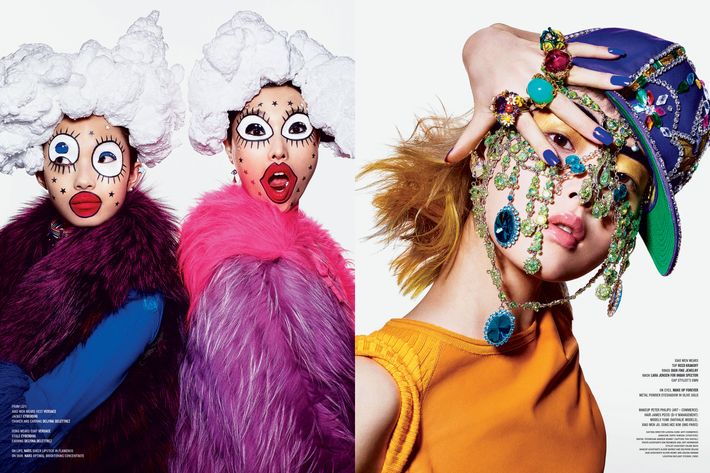 Photographed by Richard Burbridge and styled by Robbie Spencer, the models are bedecked in colorful eyeballs and oversize lips, but also accessorized with jewels from Mawi, Dior, Louis Vuitton, Delfina Deletrez, and more.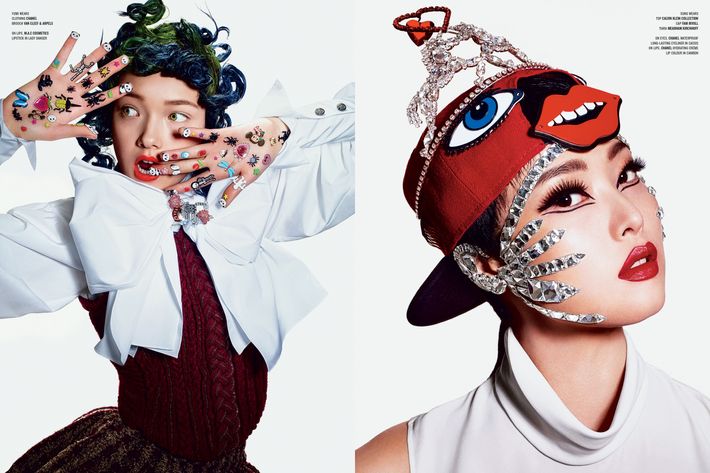 You might note that all of the models featured in this spread are of Asian descent. Perhaps it's in homage to the fact that Emoji first launched in Japan? Or that Asians really know how to elegantly pull off a crystal claw face? Either way, zoom in to see how many Emojis Philips managed to fit on Yumi's hands, then imagine what life would be like if we had tiny panda faces as fingerprints.