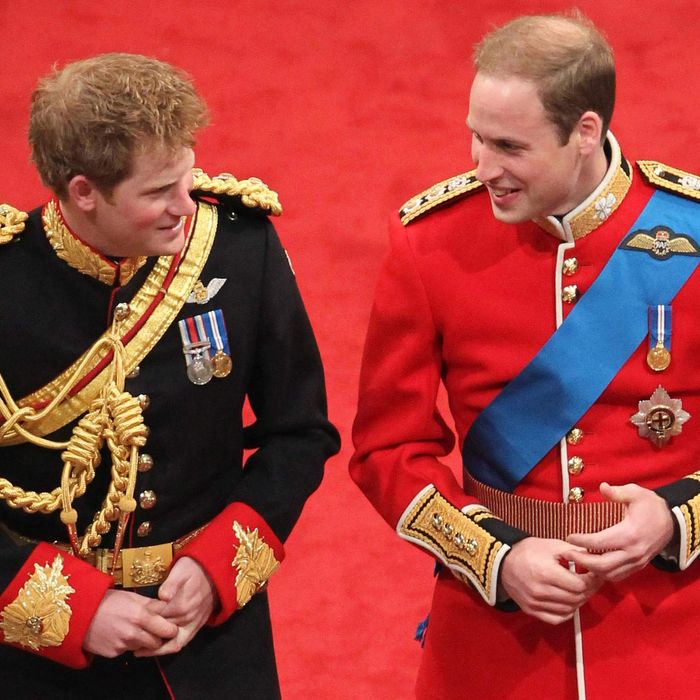 Photo: WPA Pool/2011 Getty Images
If you yearn for the heady days of fall 2012, when Hanna Rosin led us in a national conversation about the imminent demise of the male race, you may want to check out a similar debate playing out in the U.K. this week. In a speech at the Demos think tank today, senior Labour Party politician and shadow public health minister Diane Abbott argued that Britain is suffering from a "crisis of masculinity" and proposed new public-health campaigns and fathering classes. 
According to a preview of Abbott's speech in the Guardian, she believes the economic downturn and concurrent transition from a macho industrial economy to a feminized service economy has spurred the glorification of traditionally manly virtues, what she calls "Viagra and Jack Daniels culture." She said it has led to "a celebration of heartlessness; a lack of respect for women's autonomy; and the normalisation of homophobia." "I fear it's often crude individualism dressed up as modern manhood," she said. She is also very concerned about pornography. Oddly, this is just about the only part of the speech British GQ agrees with.
Writer Laurie Penny live-tweeted some of the funnier, reactionary responses to her speech, which cited Daily Mail statistics and pinned the so-called crisis of masculinity on feminists and single mothers. Writing in the Guardian, men's rights activist Glen Poole agrees with Abbott's points but says it won't work because men hate listening to feminists.