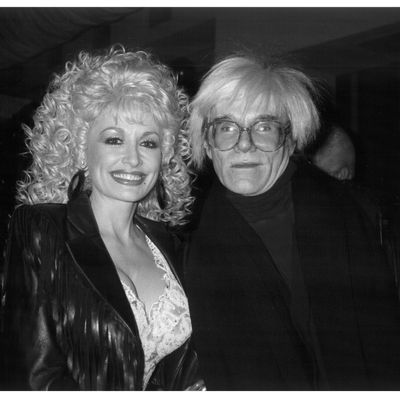 Photo: Photo by Pat Hackett/Courtesy of the Ogunquit Museum of American Art
Starting on July 14, the Ogunquit Museum of American Art in Maine will house 50 to 60 never-before-seen photos of Andy Warhol cheesing and lounging about with his equally fabulous friends. The photos were all taken by Warhol's former part-time typist turned lifelong friend, Pat Hackett, who also famously edited and published The Andy Warhol Diaries after his death.
Hackett first met Warhol when she was an undergraduate student at Barnard, but their relationship blossomed in 1976, when the Pop Art icon began calling her regularly and recounting the various events and minutiae that occurred in his day: the events he attended, the people he met, the places he'd gone, to the thoughts that filtered in and out of his brain. Hackett also frequently joined Warhol out and about on his daily routines and photographed him with Mick Jagger, Dolly Parton, Jack Nicholson, and more. If you happen to be in Maine in July, make a note to stop by to check out the trove firsthand. In the meantime, click through the slideshow for a first look at awesome seventies and eighties glamour time.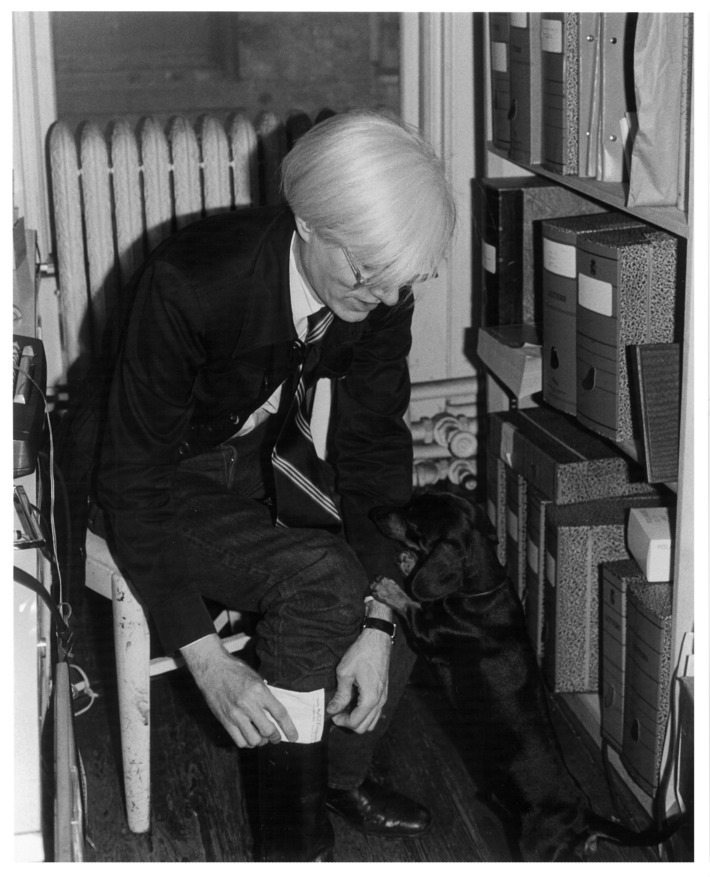 Andy Warhol's Sock Deposit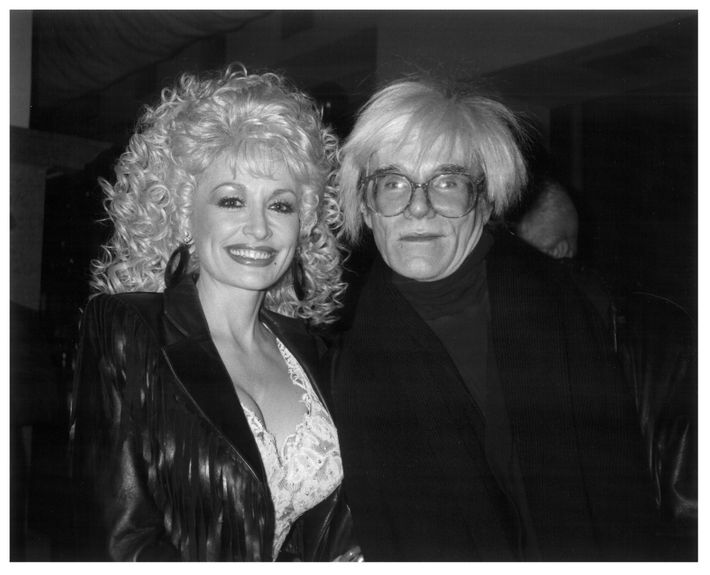 Andy Warhol and Dolly Parton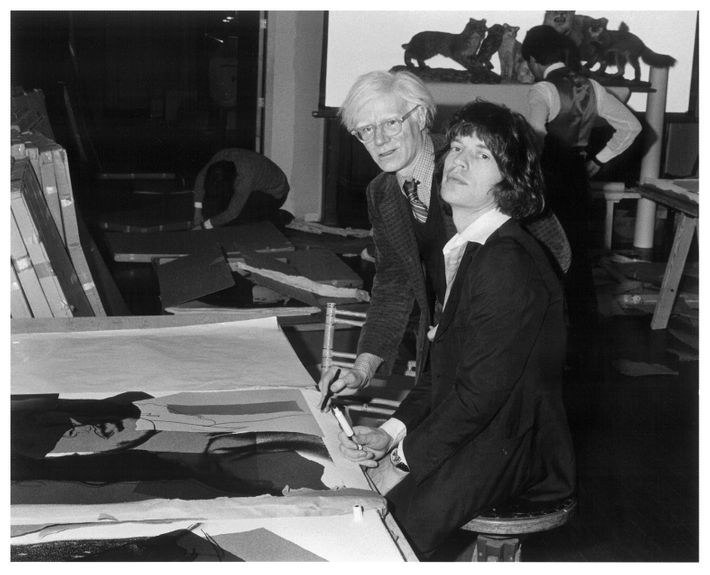 Andy Warhol and Mick Jagger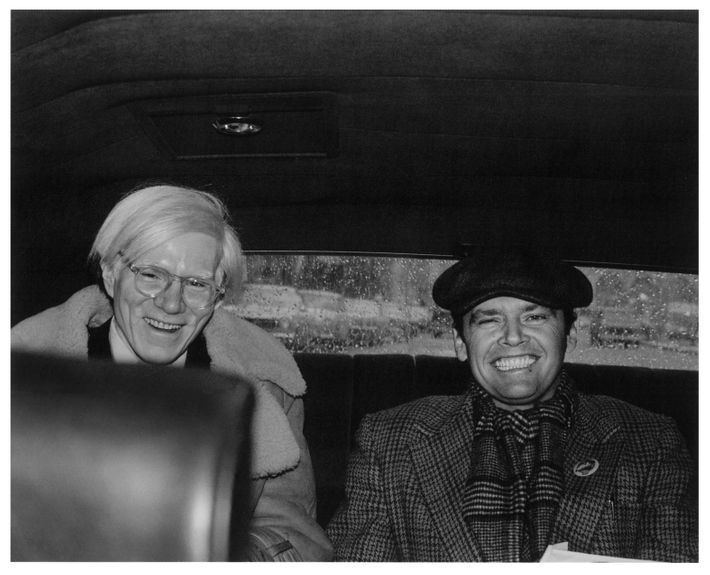 Andy Warhol and Jack Nicholson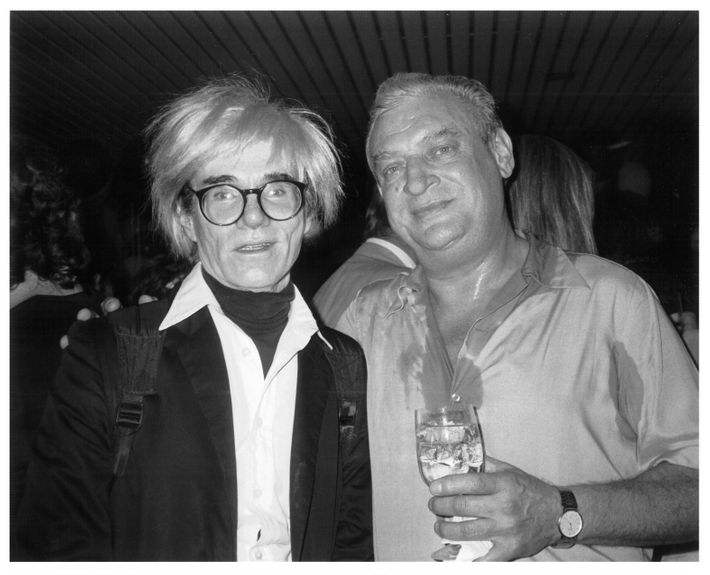 Andy Warhol and Rodney Dangerfield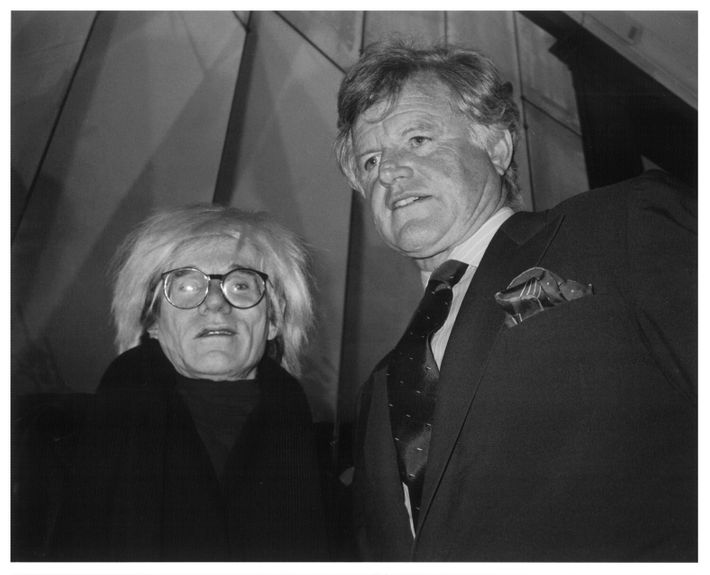 Andy Warhol and Ted Kennedy