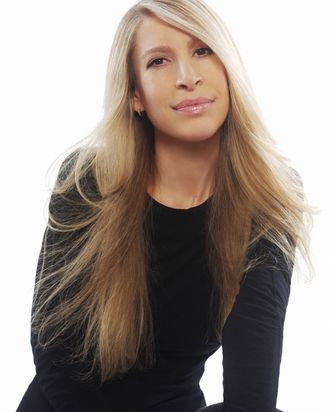 Carol Shaw, the brain behind Lorac cosmetics, wasn't always fond of makeup. "I was a tomboy, and even though my mom and dad were in the beauty business, it just wasn't my thing," she said of her sporty-hippie look in the seventies (loose, long hair and zero makeup). "For graduation, my aunt knew I needed help, so she gave me a makeover in Beverly Hills at this salon she went to. I was so not into it." The experience, which taught her how to use makeup to cover up her cystic acne (the reason why her hair was always worn down and in her face), would change her life forever.
She then attended a beauty school in Hollywood, followed by a job in one of the more premiere salons in town, José Eber, which introduced her to a world of celebrity photographers and editorial jobs (Vogue, Glamour, Mademoiselle, et cetera). By the late-eighties, the California girl was soon working with Steven Meisel and Herb Ritts (where she first met and worked on supermodel Christy Turlington).
Lorac (it's "Carol" spelled backward) was launched in the early nineties. "When I worked at José Eber's salon, they had a private label line of makeup, and I was like, 'Oh my God, this stuff is not good,'" she remembers of the days when she still struggled with her acne. "I wouldn't put this on my face for anything — it would break me out." After blending together her own mix of liquid foundations that was soon beloved by clients, models, and artist friends, she knew she was on to something. Then Vogue got wind of it and wanted to cover her simple, ten-color liquid foundation line. What originally started as a complexion-only cosmetic collection ("skin was my passion") now includes nearly 200 products ranging from liquid liner markers to colorful eye shadows and self-tanners. "I gave myself an ultimatum: I could either buy myself a condo in West Hollywood with my savings, or I could start the line I always dreamed of," Shaw says of the company's official launch in 1995. "I'm very glad I opted for that."
What's the best makeup lesson you ever received?
To wear it. [Laughs.] You know, I would say the best tip I ever learned was from a girl that I worked with at José Eber — she did the eyes first instead of the foundation and cover-up. It really makes so much sense, because if you're using powder eye shadows, like most people, they fall all over your face, so some makeup artists put a tissue underneath if they already have the foundation and cover-up on, or they put a bunch of powder under they eyes, or they just redo it. This isn't great for the skin or time.
What's your go-to look on a daily basis?
Mascara definitely, because I have bald eyes without it. I can't live without it. What can I say? I'm a lash fanatic. I love mascara; right now I use Pro Mascara on myself, and I keep it in my kit. My Touch-Up To Go Pen is a new product that I can't live without because I'm always on the go. It's a jumbo size two-in-one click pen. It comes with a brush tip applicator; it's a concealer and a foundation, so you have everything you need in this one product. I made it for people like me who have sensitive skin, so it's oil-, fragrance-, and paraben-free.
What was it that ended up clearing up your own acne?
The first thing was using my own products. My products are formulated not only to perform but also be gentle and nonirritating. Number two, self-hypnosis. I did self-hypnosis with this lady who was really famous at the time, Pat Collins, and she did shows that were really entertaining. So I went to see her show, and she put people under hypnosis onstage, but she mentioned that she had these self-hypnosis classes, so I started taking them. Literally within three self-hypnosis classes, my cystic acne was gone. Her philosophy was 'What the mind creates, the mind can heal.' And she put her hand on my forehead and gave me some suggestions in my ear, and it was like Jesus had touched me.
How does this work exactly?
Every night and every morning I would do self-hypnosis. I would visualize myself with clear skin; I would picture myself like a model with clear skin and my hair blowing. You say it in the present tense, you don't say, 'My skin is going to be clear,' because that could be in ten years. You keep it all in the now and don't own them, don't call them yours. So I would just say, 'The pimple's are disappearing; I have beautiful clear skin. My skin is clear.' I would do that all the time. I also stopped washing my face at night with the lights on. I have a tendency to start examining things and picking. Even if I'm at a hotel, I try to wash with the lights out. Very rarely at night will I wash with the lights on; you can use candlelight, flashlight, or the hallway light — I don't care, just don't look. The only thing you have to do is visualize how you want to look.
So, no creams or prescriptions for your acne?
No, I wanted to get away from all that. Those are the things that burned my face. My skin is still red today from all that. The other thing I did, over five years ago I started doing microdermabrasion facials with Christina Razu, which really changed everything for me. For some skin types it might not work, but for me it's great, and I have a lot of celebrity clients who love it as well. I think it's one of the keys to keeping your skin more youthful and smooth, which helps your makeup go on better.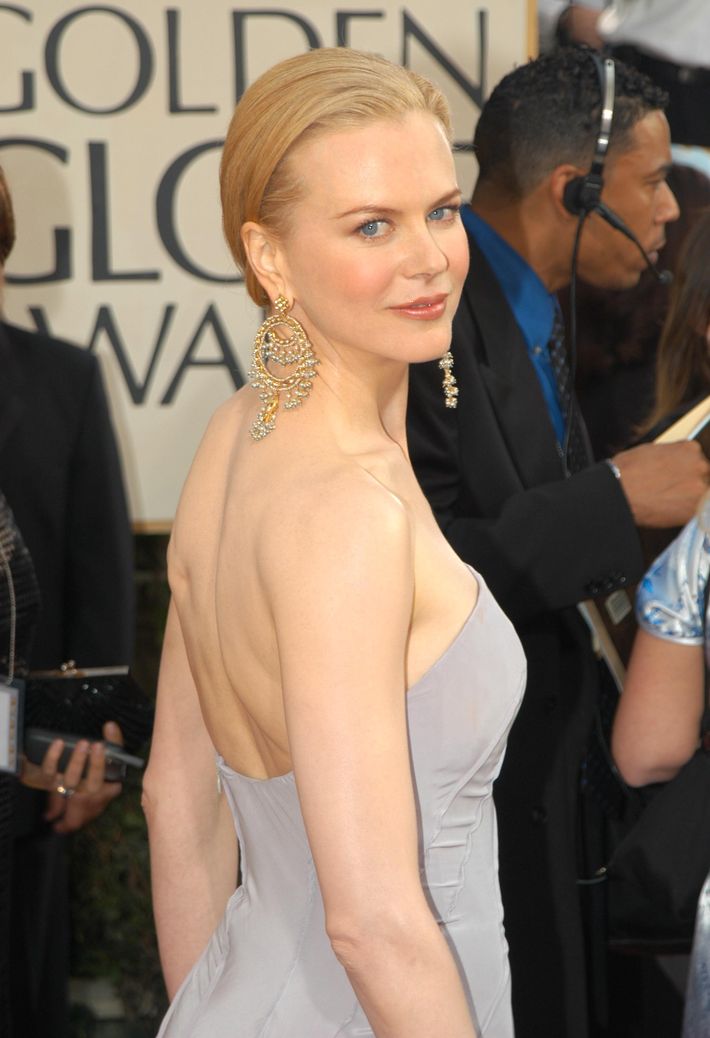 What's your favorite way to prep skin for summer makeup?
Definitely resurfacing, getting rid of that dry summer skin. Just using a scrub or gentle resurfacer at home. I use Makeup Prep, which I don't make anymore, but a lot of people like Dr.Brandt; it's very fine and cooling. I use that in the shower. Moisturizing is the key after that.
Then makeup?
Primer and then makeup. I have two new primers, one for people with sensitive skin and the other one is a pore-minimizing mattifying — it's actually a great moisturizer booster. What it does is it seals in your moisture, and it helps your moisturizer glide on and extends the makeup wear. It gives your skin a silky smooth, poreless-looking, semi-matte finish.
What's the biggest mistake people make with their summer makeup application?
They bronze their face and not their neck. That one is pretty weird. Some people go a little crazy with the bronzer. I love bronzer — don't get me wrong, I'm not saying don't use bronzer. But if you're going to use it, make sure you bring it down to your neck.
What is one of the most memorable celebrity moments that you've had?
I've had so many. When my clients win an award or when they're nominated. One year, I did Nicole Kidman's makeup, and she was in this beautiful lavender gown, and I think she won the Golden Globe for The Hours, and that was fun and exciting. I did a beautiful peachy blush, beautiful peachy lip gloss, with a natural minimal eye with browns and peaches. It wasn't that the makeup was so dramatic and that I showed my stuff — I just loved the whole feel of it. It was very modern, fresh, not overdone or forced. The colors and feel were just really beautiful.