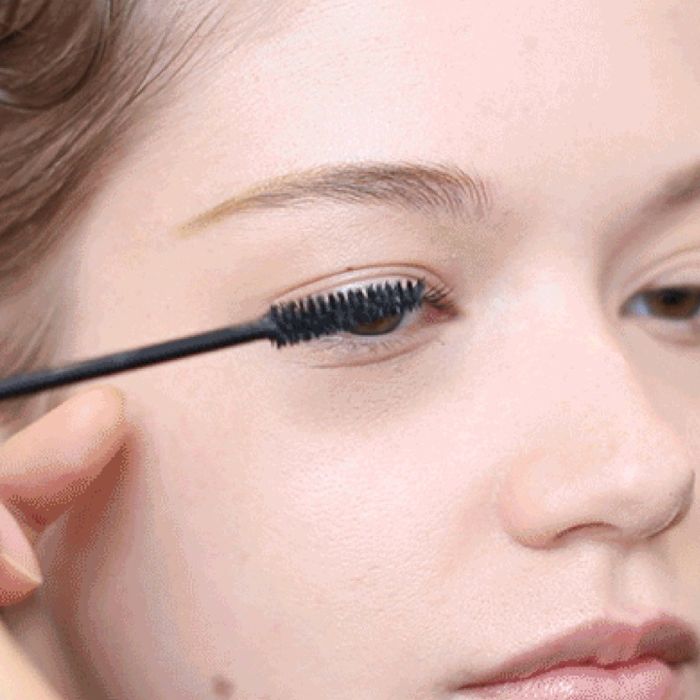 In a new series, makeup artist Daniel Martin helps us understand the art of makeup application through step-by-step GIF tutorials.
Not everyone wants to walk out the door wearing a full set of J.Lo-style lashes. But a few individual lashes, delicately applied to the outer edge of your upper lashline, will give your peepers extra oomph when mascara just isn't enough. In this tutorial, Martin opted for Winks by Georgie individual lashes and Lancome's Definicils mascara for a more natural look. But feel free to choose whichever brand works for you: Since individual lashes come in varying lengths and cluster size, select ones that best fit your natural lash, or opt for longer ones for a more fluttery, high-drama look.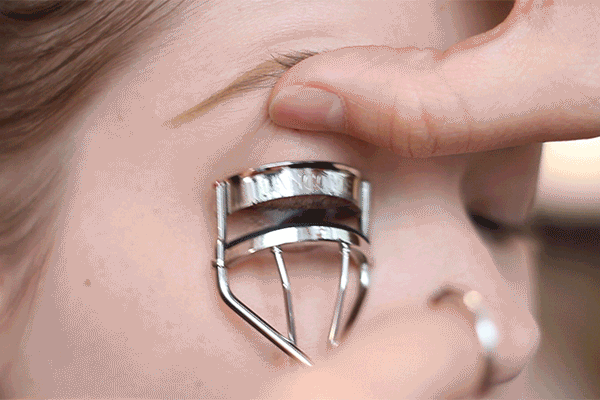 Step 1:  Curl you natural lashes to give them some bend. This will make them "hide" better with the fake lashes.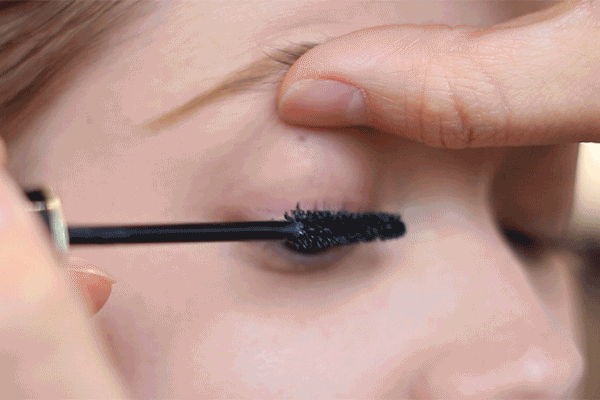 Step 2: Prep your lashes with one pre-coat of mascara. This will also help them blend more seamlessly with the fake ones.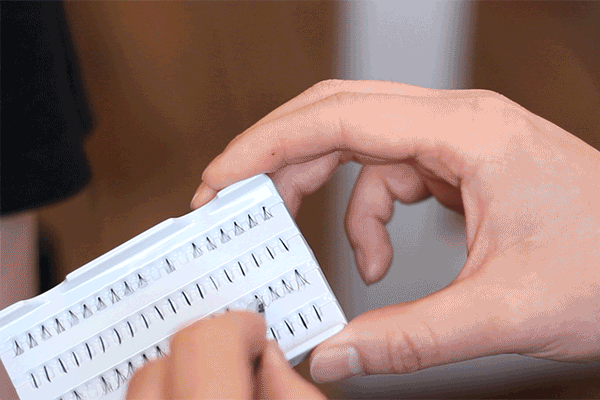 Step 3:  Using your fingers or a clean set of Tweezers, grab one lash from your set of falsies.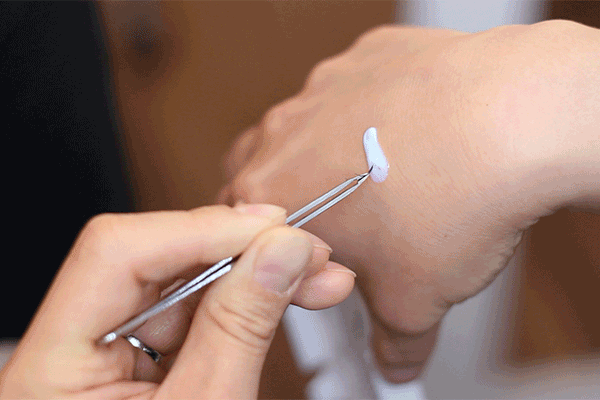 Step 4: Lightly dip the end of the lash into a dot of glue. Tip: Pre-squirt some glue onto the back of your hand and reuse it as your glue palette.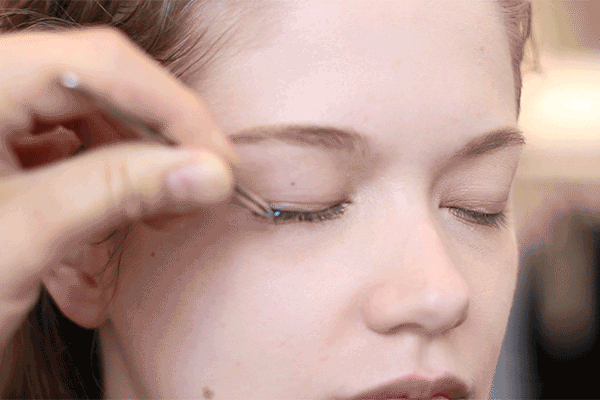 Step 5: Starting from the outside of your eye, apply the lash right into your lash line using a tweezer. Let dry for a few seconds if you landed in the right spot, or take your time in moving it so that it lines up with the rest of your natural lashes. Continue to fill in as many lashes as you need. Tip: Use the base of your tweezers (not the pointy end) to lightly press the false lash onto your lid. Fingertips are oily and can pull the false lash right off.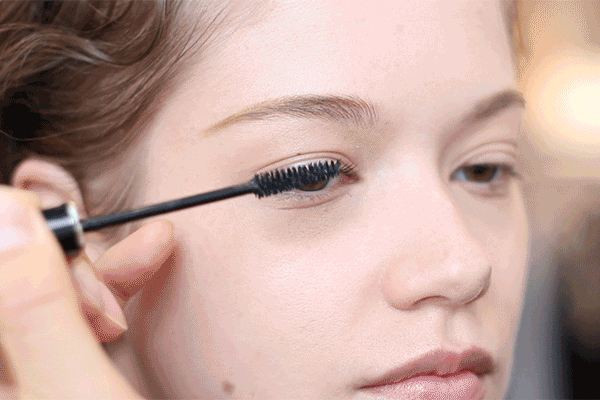 Step 6: After letting the glue set and dry for a few minutes, a final gentle comb through with a mascara wand will ensure that all the false and natural lashes aren't poking out in different directions.