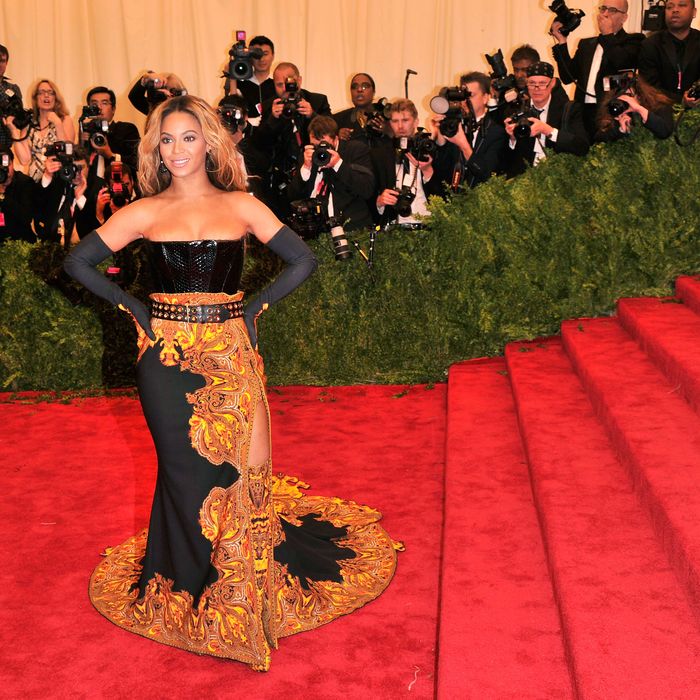 Beyonce.
Photo: Getty Images
Beyoncé has only been to a total of four Met Galas, and last night, she cemented her status as the red carpet's pièce de résistance. She showed up at the very end, waved off Vogue's interviewers with a toss of her honey-colored hair, and proceeded to wait at the bottom of the staircase until it had been entirely cleared for her photogenic ascension. She was a human grand finale of the evening's celebrity arrivals.
Of course, Beyoncé didn't start off as the Met Gala's biggest VIP. In fact, her beginnings were quite anticlimactic. Here she is at her very first Met Gala in 2008. She wore a wrinkly strapless gown by Armani Privé and made this stiff, bent-armed robot pose the whole time she was on the red carpet — which she walked like everyone else, with no additional help or train that needed to be manually arranged on the floor behind her.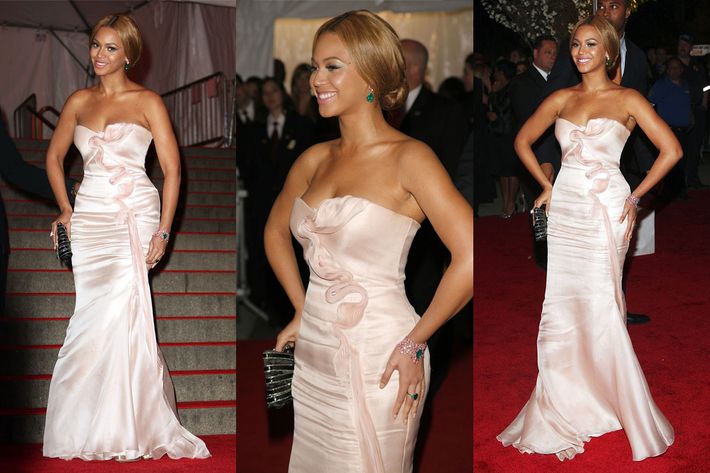 She then skipped a few years and made a splashy return in 2011. This was the beginning of the one-two-three punch that culminated with this year's grand appearance. Trussed up in a black and gold Emilio Pucci gown, she was hobbled so terribly by her dress's fishtail silhouette that she had to be carried up the stairs by Jay-Z and her stylist, Ty Hunter. But the extra attention only boosted her profile.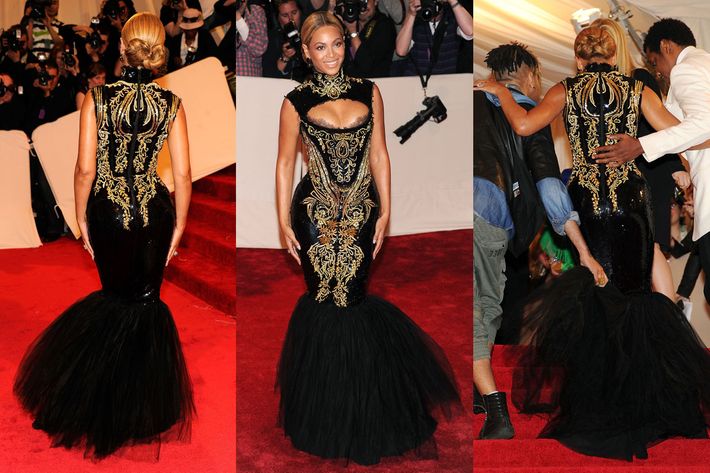 Nevertheless, she learned her lesson, and last year she wore a flowy skirt that allowed her full range of movement. This appearance set the bar for last night's arrival: According to André Leon Talley, she hadn't even been planning to go at all and made a last-minute game-time decision to throw on a show-stopping Givenchy gown and roll up just as the photographers were about to pack it in. Her tardiness had one great benefit: All of the other attendees had already gone inside, so she had the carpeted staircase all to herself, and the photos came out beautifully.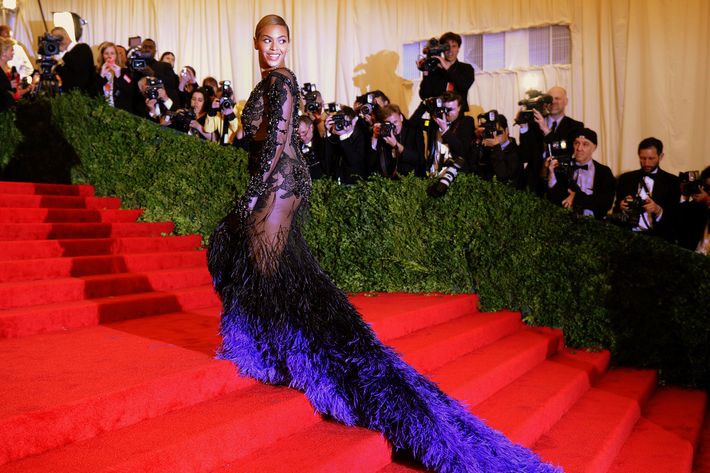 This year's entrance was a culmination of her previous three. Like last time, she came at the very end, even though everyone knew she was coming. She also wore another Givenchy dress with a big skirt, although its gold patterns also resembled the Pucci fishtail of 2011. And Ty Hunter was trailing behind her again, smoothing out her train as she posed and arranging her side-slit over her thigh-high gold boots.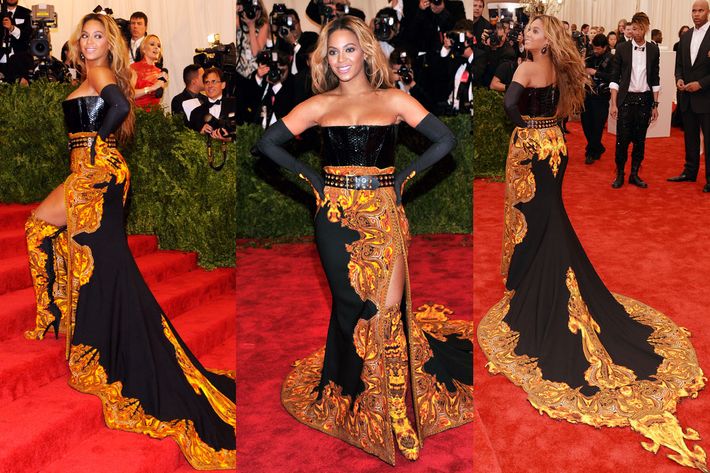 So, will Beyoncé's grand entrance become a Met Gala tradition? Or is this third time the charm and she'll back off in 2014? Give it a year and we'll see.