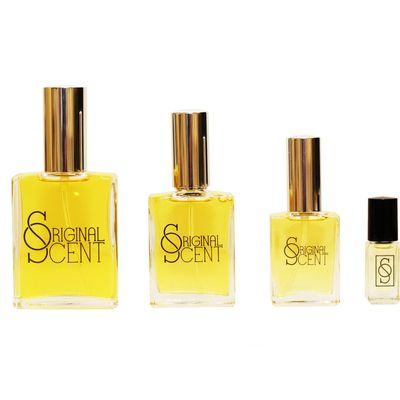 Photo: Courtesy of Original Scent
A few weeks ago, a date dared me to take off my "panties" at the Spotted Pig. I smirked then asked, "What do I get in return?" He said, "Anything." Without a moment of hesitation, I struck a deal for a bottle of Jo Malone — making me, officially, a perfume whore.
I've always believed a woman should have a signature scent. In high school, I wore Allure by Chanel, which I deftly stole from the Holyoke Mall; in college, I wore Sonia Rykiel because my British-gayish boyfriend said it was brilliant; in my terrible twenties, I wore Stella McCartney spritzed on stupid Intermix dresses (one whiff and I'm transported to Marquee); as a serious, more successful, thirtysomething, I am no longer sure what my fragrance fling should be.
So when I was invited to meet Sarah Horowitz, founder of Original Scent — a woman who, after listening to my tales of love and life, could essentially put me in a bottle — I was all about it.
I arrive, scentless, at a Hudson Hotel suite-slash-lab. We sit down next to dozens of vials, and Sarah — a warm, earthy Cali girl, who would never name drop Jennifer Garner or Jessica Biel, even though they are fans — starts asking personal questions. As I disrobe my soul ("Most days I wake up happy … "), she pulls out test tubes.
I tell her that after my book came out last year, I became a gypsy (Jasmine, she pulls out), that I travel compulsively (Spring Musk), and consider myself a "functional runaway" (Cashmere). I tell her I'm looking for great love (Fig) that lasts forever (Orange Blossom), yet I won't compromise on thrill (Grapefruit) or lust (Vanilla), and that I am, well, complicated (Oud).
The interaction reminds me of talking to a master sommelier at an upscale restaurant — you kind of know how you're feeling, and you kind of know what you like to drink, but he narrows down the options, because he knows best and probably has better taste than you. There's comfort in that. Sarah knows best. She's been matching personality to perfumes for twenty years.
Normally, a person would work with her via e-mail: There's an Original Scent application form asking for favorite colors, textures, time of day, foods, seasons, flowers, etc. Other questions include: "How do you want to be perceived?" and "Where is your dream place to live?" Then Sarah sends you three customized samples based on your information; you pick one that feels/smells right. Et voila.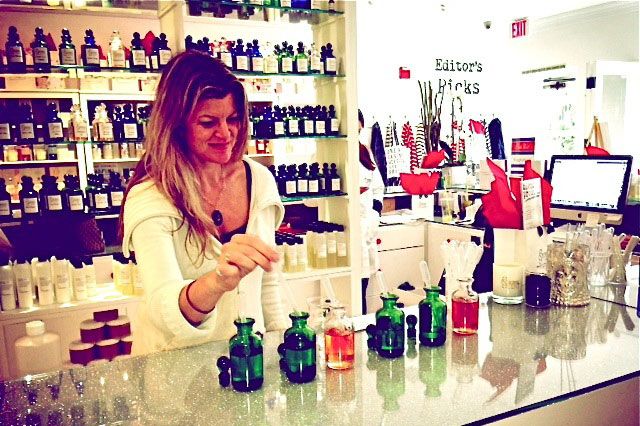 Next, Sarah has me close my eyes, breath in certain swabs, and express my immediate feelings — a Rorschach for the nose. Powerful nostalgia: I smell a skanky actress who reeks of Champagne, cocaine, and Guerlain when I, ahem, sniff Black Cherry; a City Bakery cookie that I eat till I'm sick after an ultrastrong Vanilla; the white Christmas mornings I never had when she waved something Clove-like. And, of course, some aromas make me absolutely melt, blush, and tingle, too.
Sarah thoughtfully, carefully concocts a potion. It's a combination of Fig, Spring Musk, Soft Vanilla, and Grapefruit, and it's glorious. I tell her that I could smell like that for the rest of my life, and I mean it. I ask one of Sarah's colleagues who showed up after our intimate scent-session, what the fragrance evokes to her. "Capri. On a moped. In cutoffs." That's where I'm going next.
Original Scent sessions are usually done via e-mail, or in-person at their Pasadena location. The customized perfume costs $99, including the session and samples; other products offered include customized men's cologne, body lotion, and home scents.