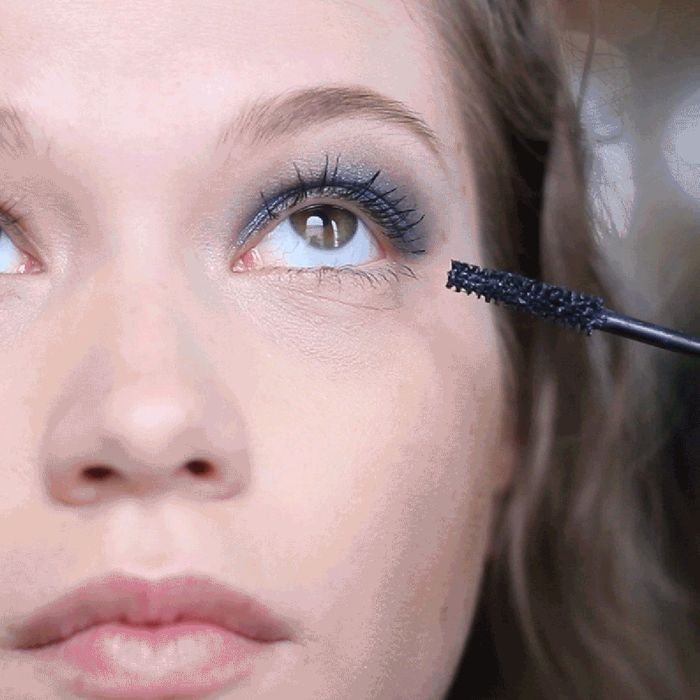 In a new series, makeup artist Daniel Martin helps us understand the art of makeup application through step-by-step GIF tutorials.
Blue eye shadow is a tricky thing. Not everyone is prepared to paint their lids up in peacock blue liner, and they're certainly not about to cover it in a seventies-style frosty blue. Instead, Martin suggests choosing a more approachable indigo and layering over a lighter, subtly shimmery blue shadow. "It gives it that pop of extra color," he explains. Here, he used Clinique's Chubby Shadow stick in Massive Midnight along with YSL Beauty 4 Wet & Dry Eye Shadows in No. 14.
1. Using the pencil's point, fill in the entire lid area just below the crease line.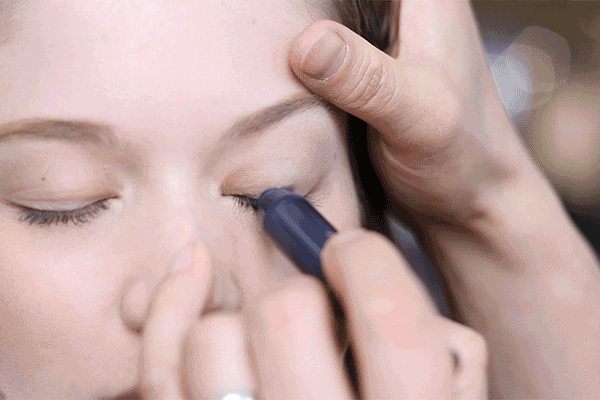 2. To diffuse the pigment and give the lid a less intense appearance, use your fingertip to blend the color out past the creaseline.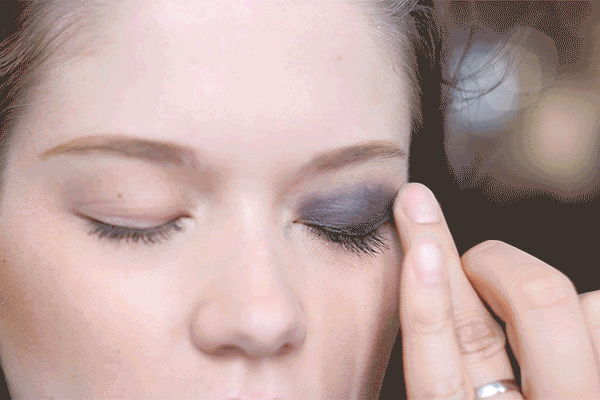 3. To give the lid a multidimensional look, lightly tap on a shimmering light blue shadow. The pencil's creamy consistency will act like a primer and grab onto the shadow's more powdery composition.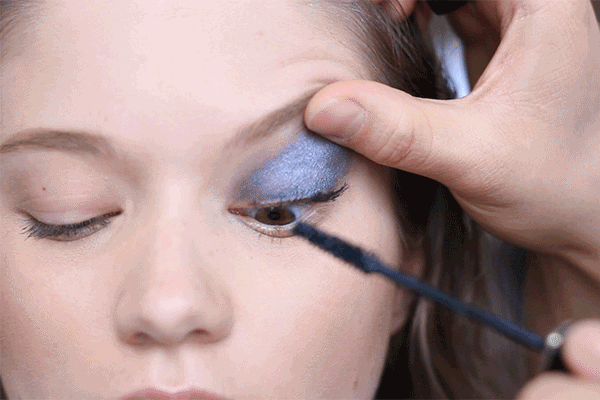 4. Apply black mascara to the lashes to "anchor" the lid look without having to use eyeliner, which can give the eyes an overly dramatic appearance.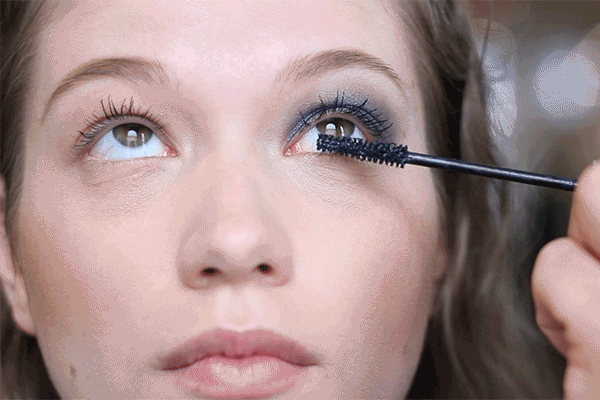 5. After wiping any excess shadow that may have fallen in the under-eye region, concealer will help accentuate the shadow and cover up any dark eye circles.