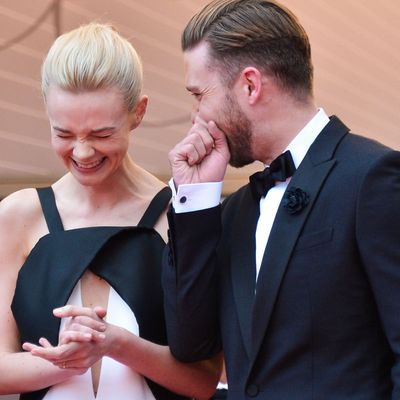 Carey Mulligan and Justin Timberlake.
Photo: George Pimentel/WireImage
At a screening of Inside Llewyn Davis at Cannes on Saturday, Justin Timberlake waited with Carey Mulligan at the end of the red carpet while his wife, Jessica Biel, posed for pictures in her Marchesa gown and enormous jeweled snake necklace. Who knows what he was whispering in Carey's ear — jokes about his hair straightener, maybe, or his best Anna Wintour impression? — but it was downright hilarious. Here's to Mulligan's dimples and the cutest red-carpet moment at Cannes thus far.