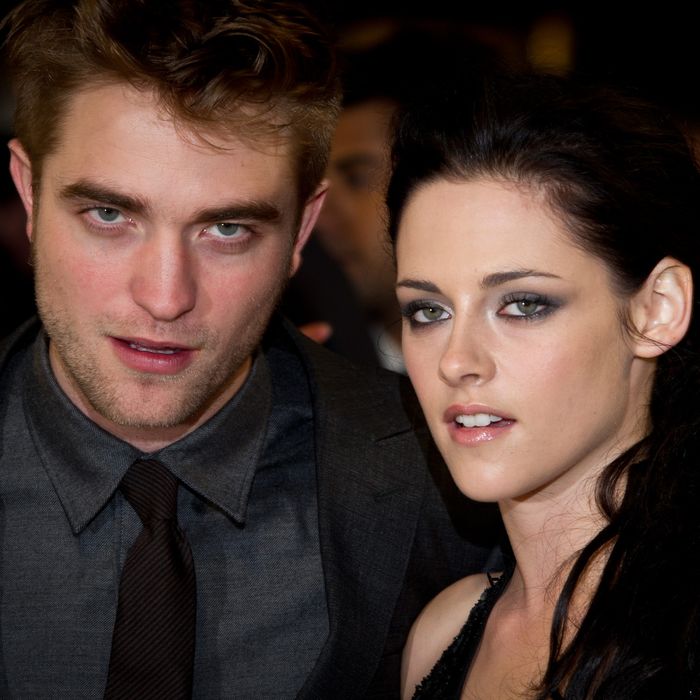 Photo: Ian Gavan/2011 Getty Images
Like the college seniors currently engaged in the ancient rite of the senior scramble, the middle of May brings a rash of celebrity makeups and breakups. Join us as we recap the weekend's news from on-again-off-again couples such as Robsten, Jelena, and more, and look to their futures.
Off: Kristen Stewart and Robert Pattinson, a.k.a. "Robsten"
A source tells People that Pattinson has called it quits after three years of on-and-off dating Stewart.
Past: Robsten was a couple made in franchise heaven until Stewart was caught canoodling with her married boss in her dirty gym clothes. The two were reportedly in a trial reconciliation until Pattinson blew off the pool party Stewart planned for his 27th birthday to hang out with the guys. So basically, they're even.
Forecast: Bleak. Kristen is reportedly on round-the-clock friend watch in her L.A. home. Plus, their whole relationship was a total marketing sham/mutual bearding/insert your own conspiracy theory.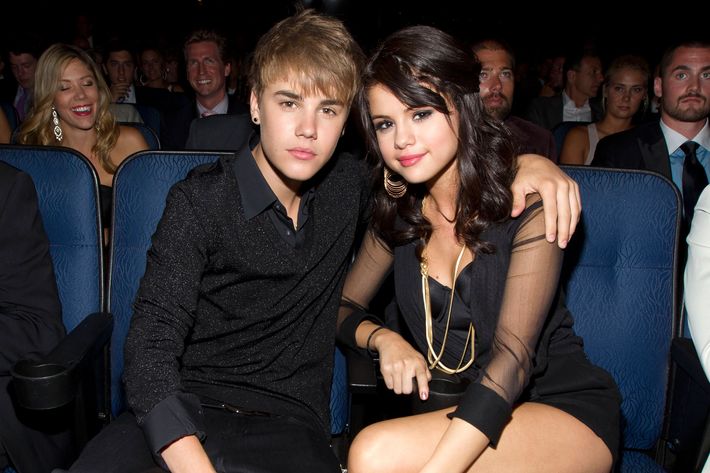 On: Selena Gomez and Justin Bieber, a.k.a. "Jelena"
At the Billboard Awards in Las Vegas this weekend, Jelena was reunited and in their element. First, the two took in a Cirque du Soleil show called Love. Then they were seated next to each other at the awards show and allegedly "nuzzled." Backstage, the pair was caught sharing a cheek kiss as Taylor Swift stuck her tongue out in disgust.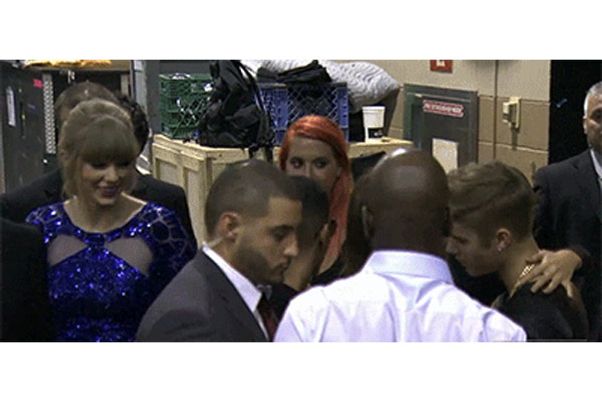 Past: The child stars' two-year relationship is marked by age-appropriate drama that plays out exclusively on very grown-up-seeming, PDA-heavy vacations. Since Gomez walked out on their Mexican vacation late last year, their occasional meetups have been documented in fleeting and cryptic Instagrams.
Forecast: Inconclusive. At the show, Bieber performed in his droppingest-crotch pants yet. The garment is known to drive Gomez to romantic confusion.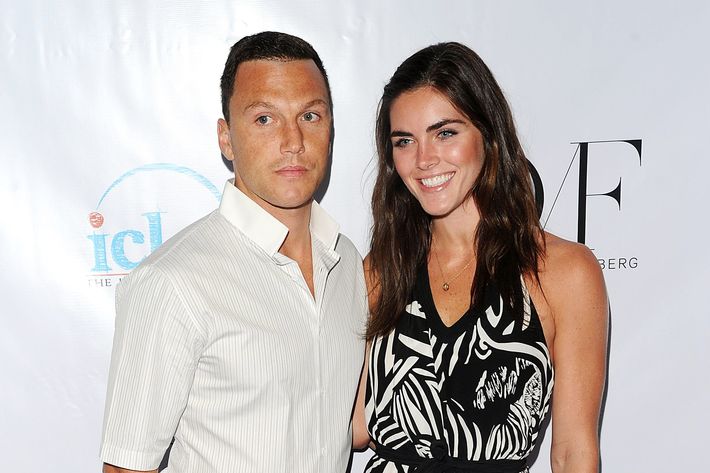 On: Hilary Rhoda and Sean Avery, a.k.a. "Hilavery"
Rageaholic Rangers player turned adman Sean Avery and model Hilary Rhoda are reportedly "rekindling." Avery told the New York Post: "Ya we got married."
Past: A pairing with Anna Wintour's fingerprints all over it, the former Men's Vogue intern stole the athletic supermodel away from Jets quarterback Mark Sanchez in the summer of 2009. They were photographed together on-and-off until last summer, when, according to the Post, they broke it off "for what looked like good."
Forecast: Not good. No known great loves began with sarcastic marriage announcements in the New York Post.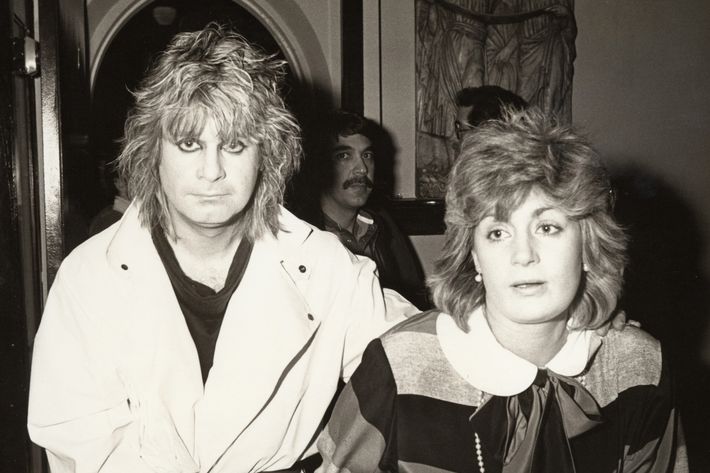 On: Sharon and Ozzy Osbourne, a.k.a.Mr. and Mrs. Osbourne
Sharon and Ozzy Osbourne were seen having lunch and walking the red carpet together this weekend, possibly ending their months-long detente.  
Past: After 31 years of love and reality television, Sharon moved out earlier this spring after Ozzy's drug and alcohol relapse.
Forecast: Excellent. As a hybrid spouse-manager, Sharon has Ozzy well-trained: He has been detailing his renewed sobriety and apologizing to his family in public Facebook posts.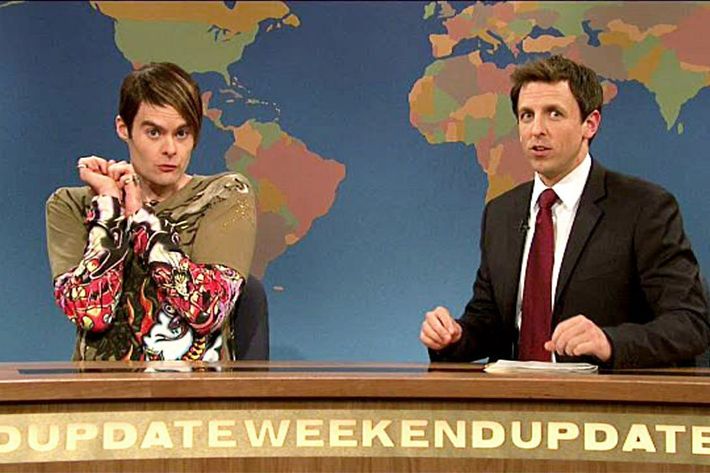 On: Stefon and Seth Meyers
On the SNL season finale, Seth Meyers broke up a wedding between Bill Hader's Stefon and Anderson Cooper in order to run away, The Graduate–style, with the "Weekend Update" correspondent.
Past: Stefon has served as a sporadic city correspondent on Meyers's "Weekend Update" since 2008.
Forecast: Poor. With Meyers moving to Late Night in 2014 and Hader, who will not return to SNL next season, promising not to make a Stefon movie, it looks like curtains for the duo.