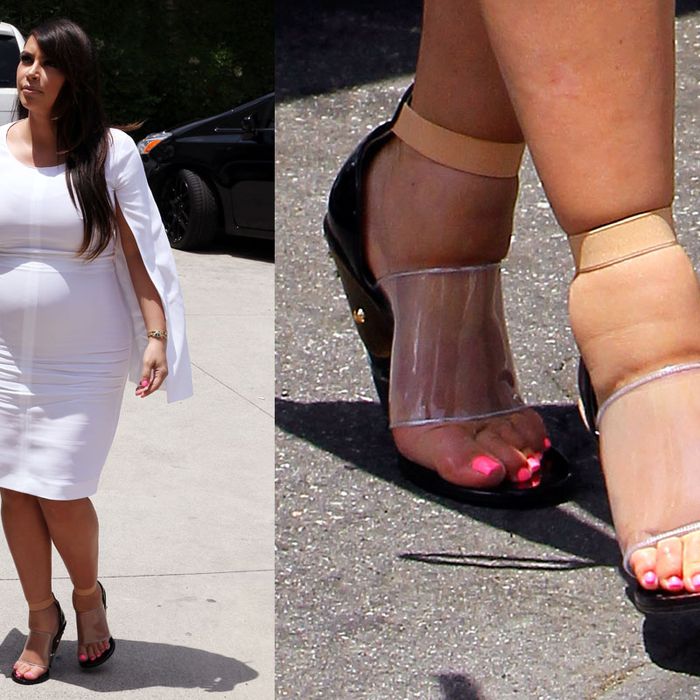 Fly away, Kim. Fly away with the white wings that hang from your shoulders. Rise up in the air, where your swollen feet need no longer bear weight in those tortuous Givenchy heels.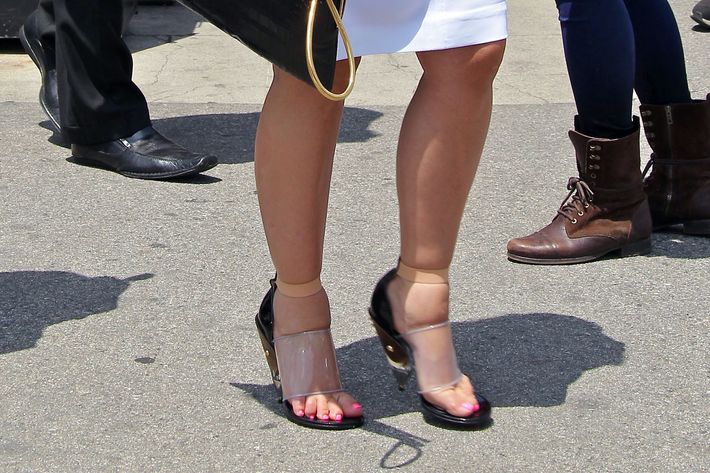 Givenchy, your torturer. Hobbler of feet, deformer of flesh, imaginary stealer of boyfriends. Givenchy has imprisoned your feet before.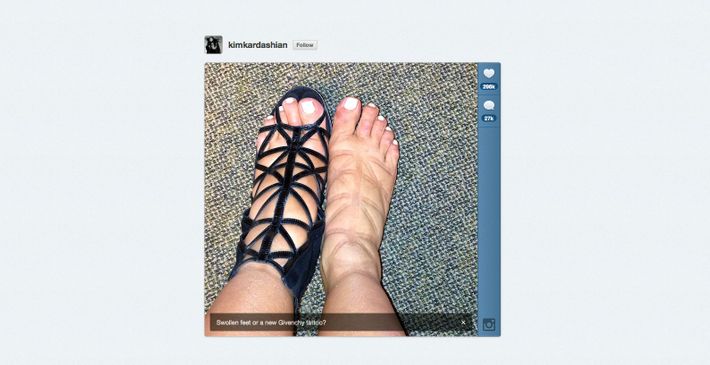 Fly away, Kim. Fly away from here. Fly away because you cannot run, not in shoes like that.