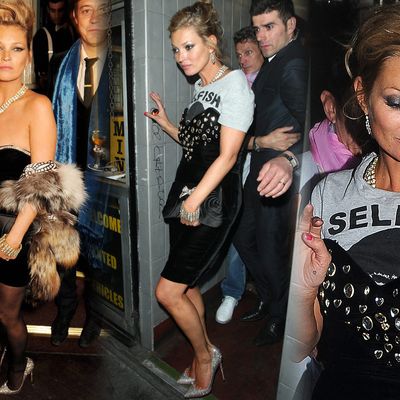 Photo: Dave M Benett/Getty Images, Splash News/Corbis
Last night, Kate Moss was photographed in a black strapless dress, heavy jewelry, and an ornate updo at a birthday party. At 5 a.m. this morning, Kate was photographed exiting the venue — in a different black strapless dress, the same jewelry, and a disheveled updo. Side-by-side comparisons reveal the following practical tips for mid-party outfit switches:
1. Maintain Your Personal Brand. The outfit you wear to a party announces the role you will play at it. Changing outfits helps you shift roles — diversifying and thus enriching the party experience — but runs the risk of implying the first outfit and role were mistakes. The best mid-party outfit switches are variations on a theme.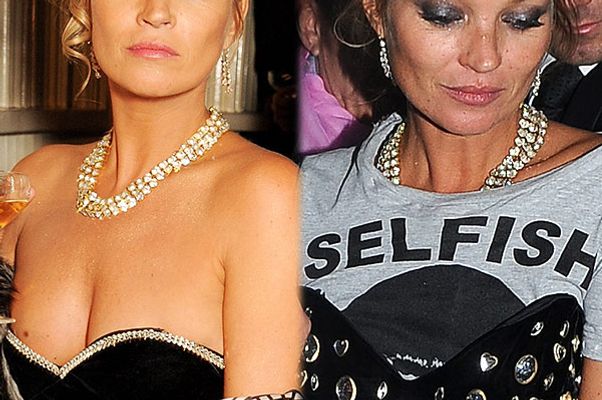 Kate changed into a longer dress and added a T-shirt, but stuck with her heavy jewelry, sweetheart neckline, and updo. This took her from expensive-looking sex bomb to expensive-looking cool girl — different enough to pique interest and liberate her a bit, but not so different as to suggest self-consciousness. This is the same look styled alternately for sexiness and for ease. (Or in second-wave feminist terms, for the male gaze and the female gaze.)
2. The Second Outfit Should Be More Comfortable. By 5 a.m., you'd be sick of tugging at the edges of that nip-slipping tube dress, too. And don't even get me started on pantyhose.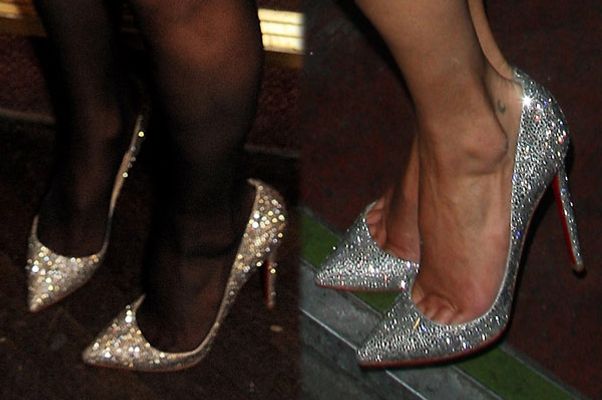 3. Small Changes Can Go a Long Way. Don't have an entire second outfit on hand? Consider a small change, like turning your purse around. Below at left, Kate projects maturity with a sleek black clutch. At right, a whimsical bow detail enhances the playfulness of Moss's second outfit.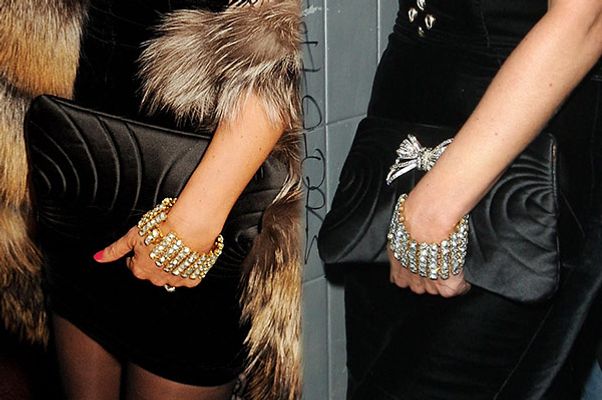 4. Take Inspiration From Your Surroundings. Wild dance party? Take the freedom of the dancefloor …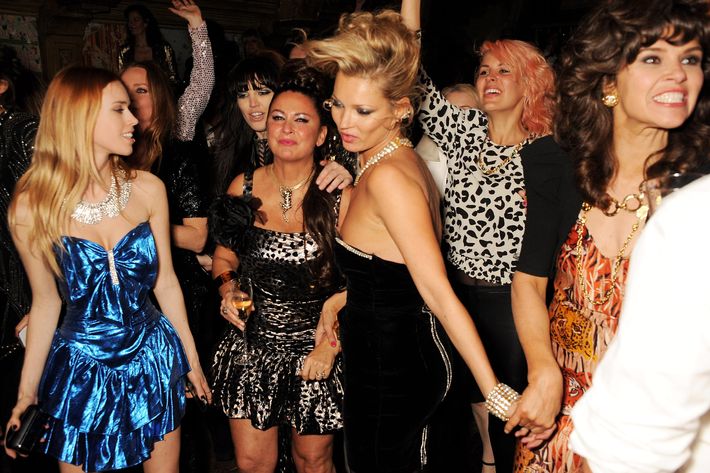 … and use it to re-style your hair.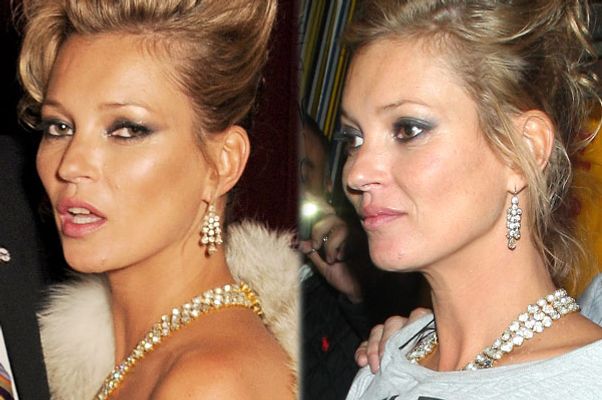 5. Have a Message. Now that you have turned your friend's birthday party into a costumed two-act play about yourself, make sure you have something to say.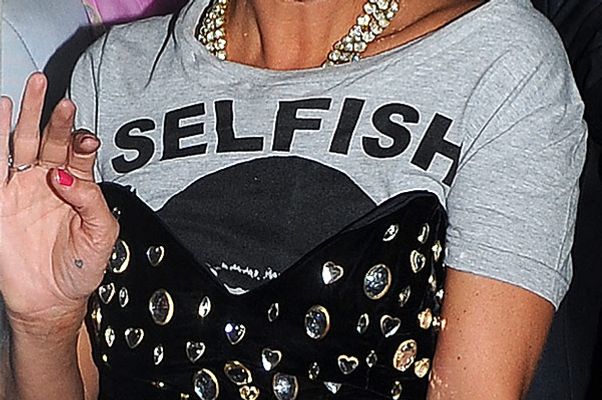 Since everyone will be drunk and forgetful by the end of the night, you may want to be obvious about it.
6. Own It. "Selfish?!" you may now be gasping. "But you just told me a mid-party outfit switch would be fun!" It's true, changing outfits mid-party is fun, but remember the price you pay: You are now the preening show-off who changed outfits in the middle of a party. Is it worth it? Are you cool enough to pull it off? Only one way to find out.