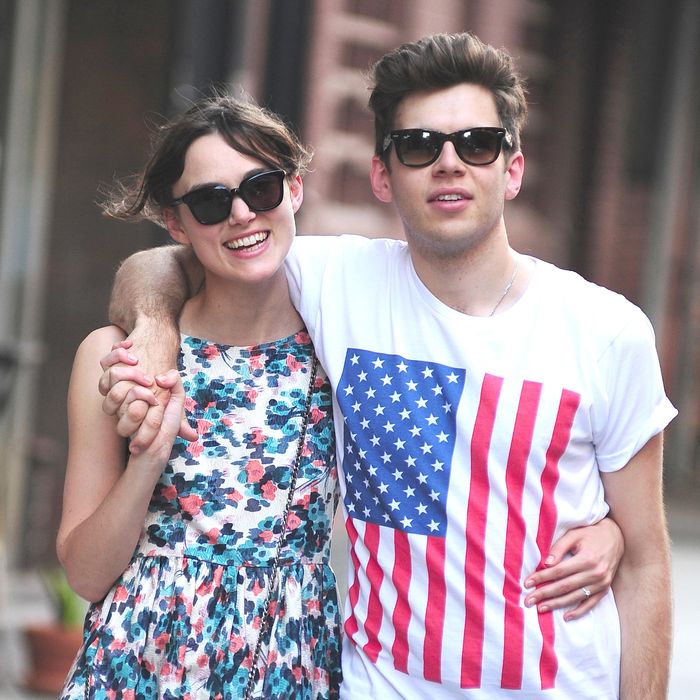 Keira Knightley and James Righton.
Photo: Alo Ceballos/FilmMagic
Keira Knightley married James Righton, the keyboardist for the Klaxons, this weekend at her family's estate in the south of France. As expected, she wore a custom Chanel dress, but the design was very informal — more like a tulle bridesmaid's gown you'd find at J.Crew than a froufy bridal affair. She also wore a single chain of pink flowers in her hair, an antique necklace, and blush-colored ballet flats. There were no Cinderella reenactments, in other words.
There aren't any pictures from the wedding itself, which was rumored to just have eleven guests, but a candid photo of the bride and groom is circulating online. It looks to have been taken after the ceremony ended, as they're both in sunglasses and appear to be in a hurry. The event was so low-key, according to the Telegraph, that some of the guests wore flip-flops and the couple made their exit in a "battered old Renault Clio." Isn't it nice when celebrities know that they have nothing to prove?