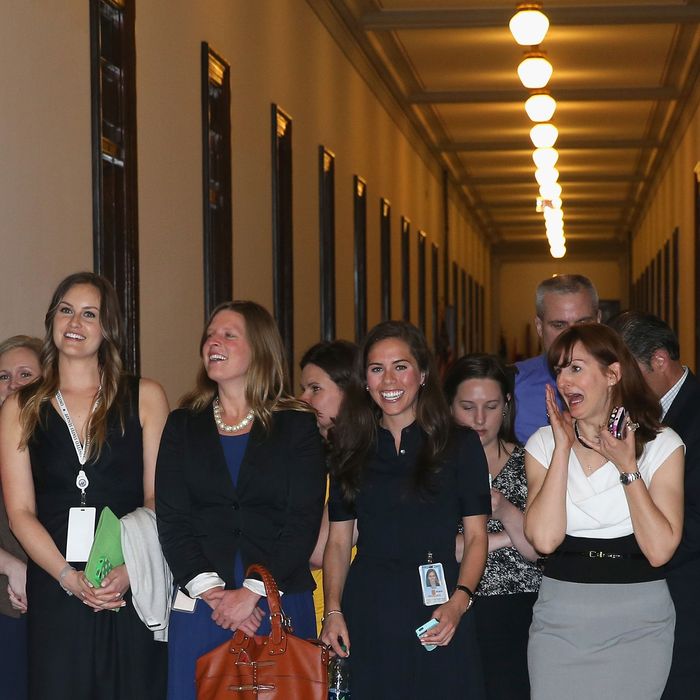 Photo: Chris Jackson/Getty Images
Fortified by the White House's tea and cookies, Prince Harry spent the second day of his U.S. tour being ferried around Washington. He put on his serious face for Arlington Cemetery, where he did lots of saluting, and paid a visit to wounded soldiers at the Walter Reed National Military Medical Center. But no matter where he went, he was followed by packs of eager women waving their cell-phone cameras in the air.
And who can blame them? Harry is the eligible one, and with a naughty streak to boot. Wouldn't it be just like him to fall for some cheeky American girl and sweep her back to England? Well, no, he'd probably just challenge her to a game of pool, but still. Anyway, Harry is certainly proving his mass appeal, with admirers ranging from yoga moms: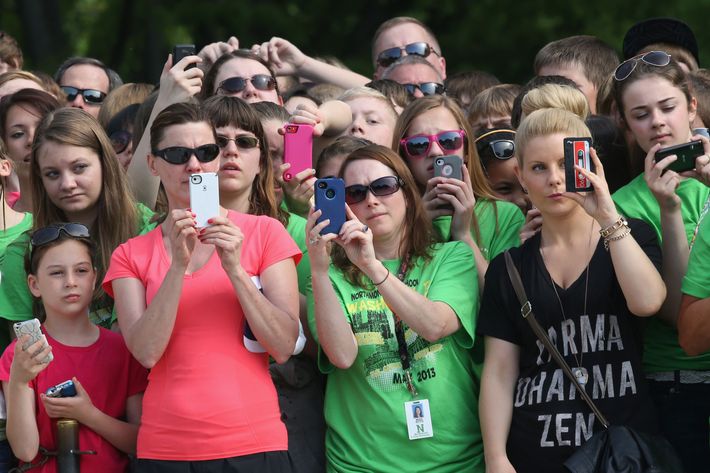 To the FLOTUS, who was literally blown away by his presence: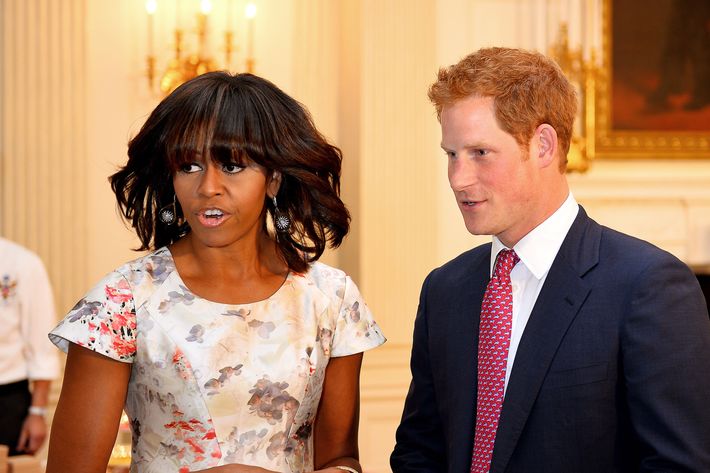 These girls even color-coordinated themselves to welcome him: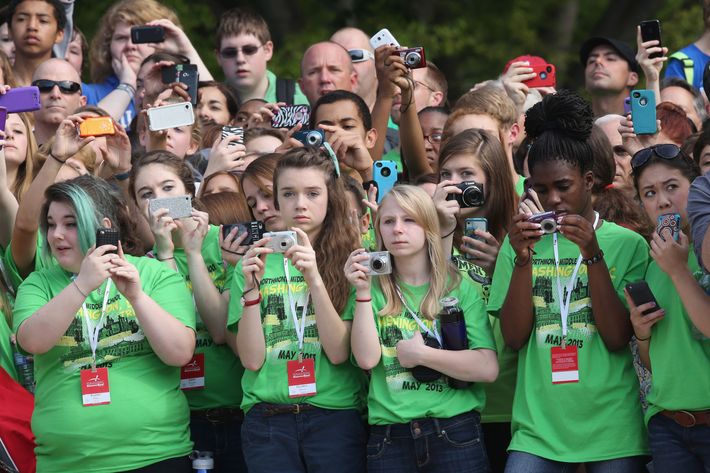 Because who can resist when he does his very best Kate Middleton crowd-greeting pose, with the flowers clasped over his belly and everything?