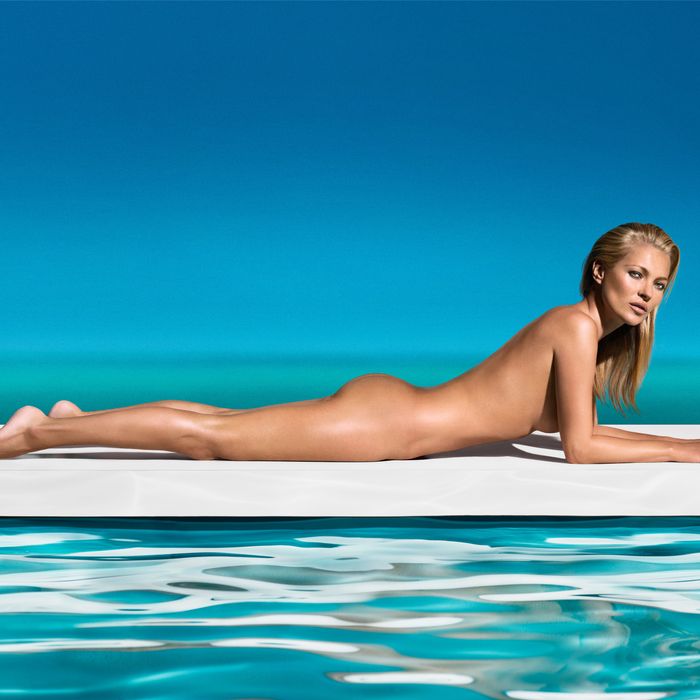 Photo: Courtesy of St. Tropez
The British aren't exactly known for their glorious tans. So cheers to self-tanning company St. Tropez for keeping Kate Moss faux-beach-vacation-bronzed for the last fifteen years — she's been a loyal client since the brand first launched in the late-aughts.
For the ad campaign (above), which launches this summer, Moss's naked body was painted by the company's global tanning and skin-finishing expert, Nichola Joss (she of facial massage fame). Here are her tips:
To achieve Kate's pool-side bronze for the shoot, the St.Tropez Self Tan Bronzing Mousse applied with a St.Tropez Applicator Mitt gives a natural-looking, streak-free result with a flawless finish. St.Tropez Powder Bronzer perfects the look with a beautiful contoured effect and enhances the natural shape of Kate's body.
Now, thanks to St. Tropez, you can get Kate Moss's tan and Gwyneth Paltrow's abs. Go forth and contour.