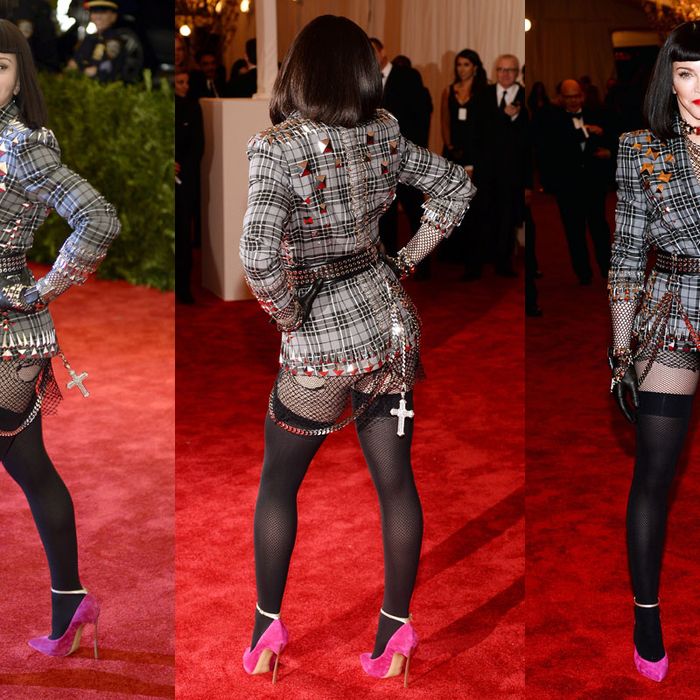 Madonna.
Photo: Getty Images
There was much ado about how to handle the "punk" theme (quotes highly necessary) at the Met Gala. Most guests just ignored it, while some attempted a fashionable nod, and fewer still embraced it wholeheartedly, with mixed results. But by far the most over-the-top, fashion-forward punk dresser was Madonna. No, she's not an original punk, and yes, "real" punks like Debbie Harry and Marky Ramone were also there and looked cool. But no one combined high fashion, showmanship, and that punky sense of irony quite like Madge. Let's explore.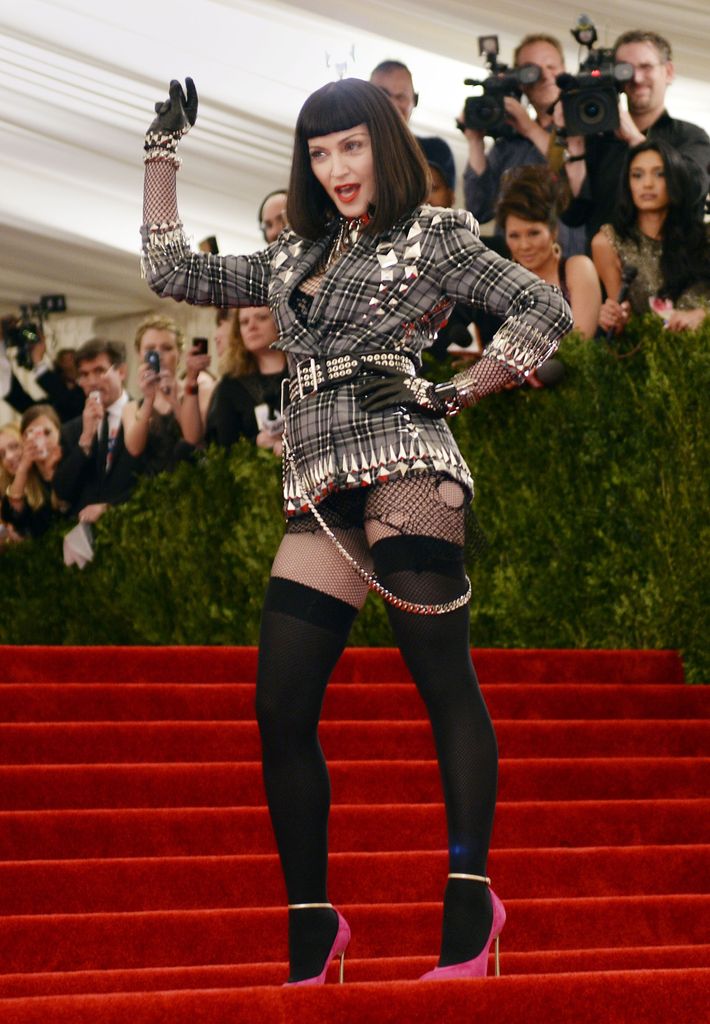 Madonna was one of the very few women on the red carpet without a floor-length hemline, and the only one to forsake a bottom entirely. Instead, she had co-chair Riccardo Tisci fashion her a combination of sheer black thigh-highs and ragged fishnets, all layered over black panties. As she's the world's foremost leotard-wearer, we'll call this one part rebellion, two parts signature style.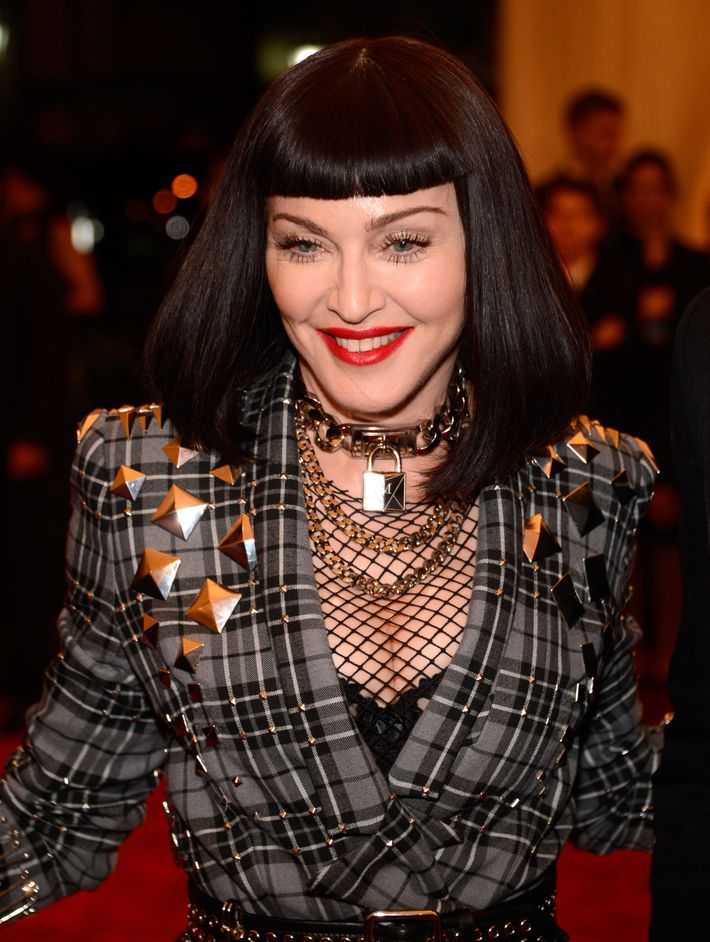 Up top, Madge wore a custom tartan blazer embroidered with an array of studs and safety pins and fastened with a grommeted leather belt with chains hanging off of it. Her shiny Cleopatra wig was an unexpected touch, but added polish. Meanwhile, her cleavage was caught in yet more netting and fastened with a padlock.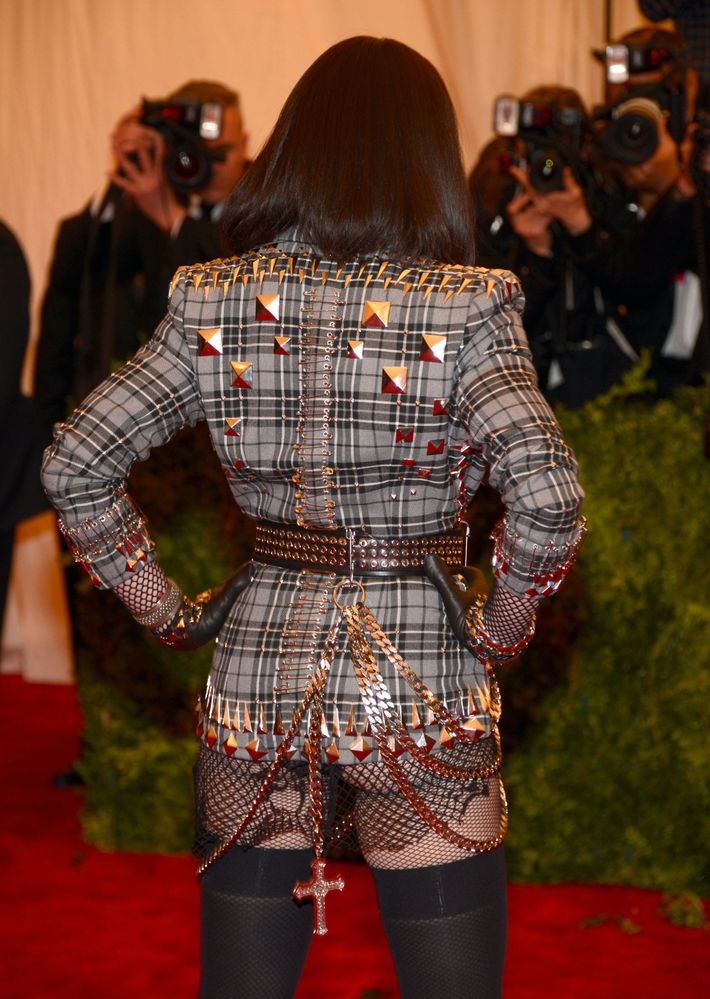 The best touch of all: a crucifix dangling from her butt, which she waggled for effect on the red carpet.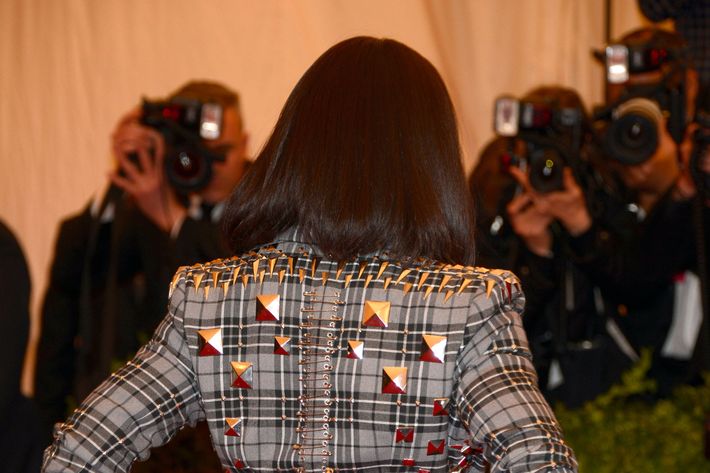 She walked the red carpet with Tisci himself — which means she was the favorite of his nine dates — as well as her dancer boyfriend Brahim Zaibat, who wore a porkpie hat. Later, Zaibat escorted Madge out of the after-party at the Standard, where she changed out of her fuschia Casadei shoes into spiky silver ones that looked even more uncomfortable.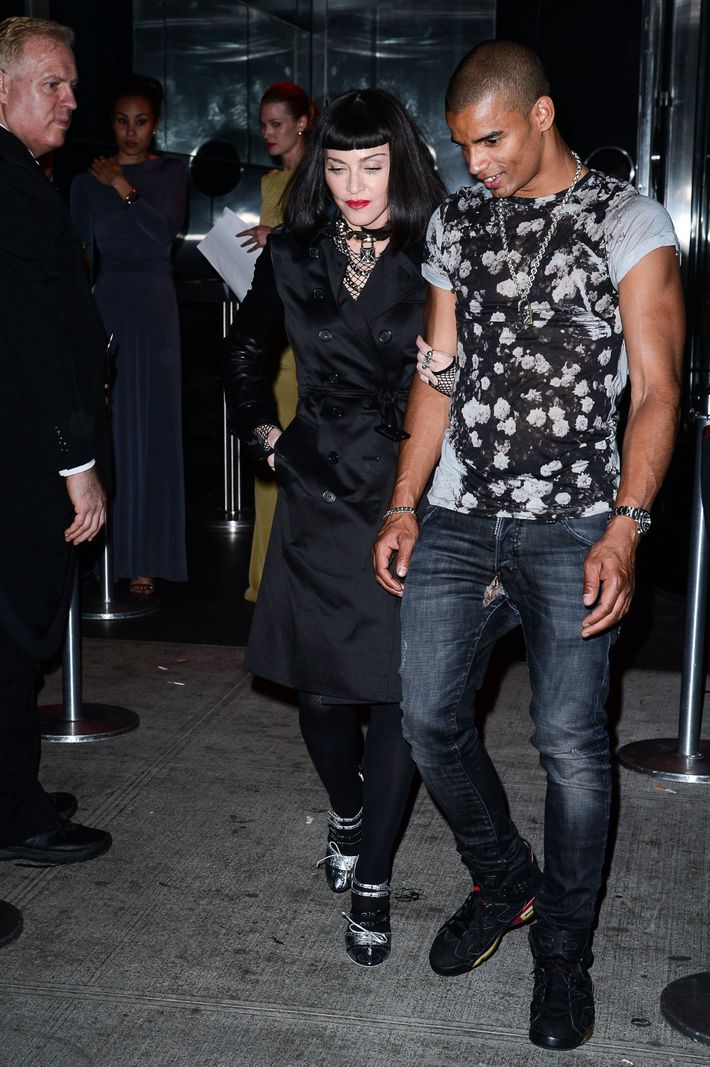 To conclude: Madonna did not look pretty, or even good. But she did look fascinating. She didn't just dress, she performed, with the red carpet as her stage. Love it or hate it, you still wanted to watch.