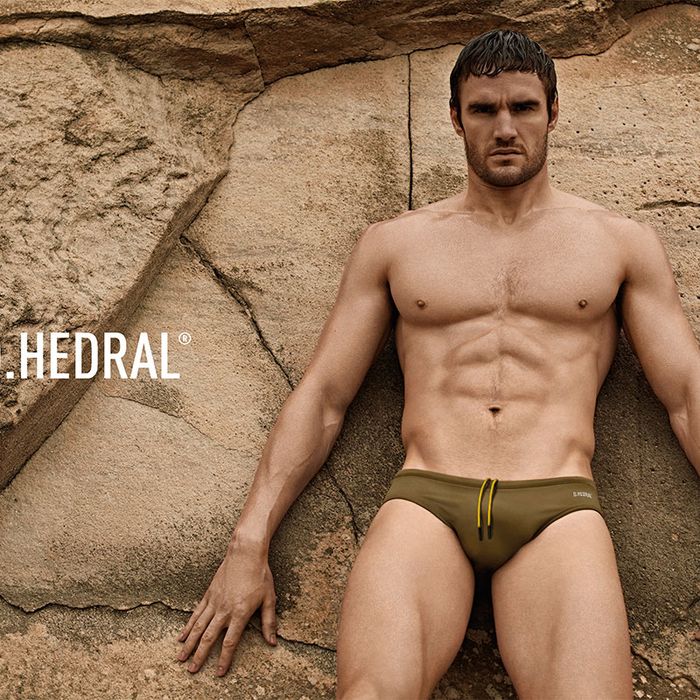 Photo: Thom Evans by Daniel Jaems for D.HEDRAL
So, who is this Thom Evans, the almost-naked bearded god posing against an enormous slab of rock? you might be asking yourself. Is he simply a mirage to all wandering aimlessly in a desert? Is that water, sweat, or oil in his hair? And what's that one article of clothing he's decided to wear around his waist?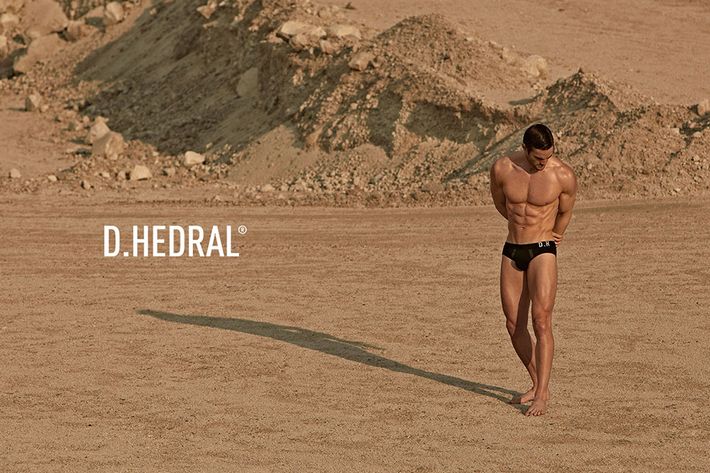 The only answer you need: He's a former Scotland international rugby player turned male model who's walking around Greece clad in nothing but butt-enhancing underpants called "The Gigolo Brief." Evans is both the face — and tanned, muscular body — of the brand D. HEDRAL's brand-new manties that promise to give the wearer "a visibly enhanced bum shape."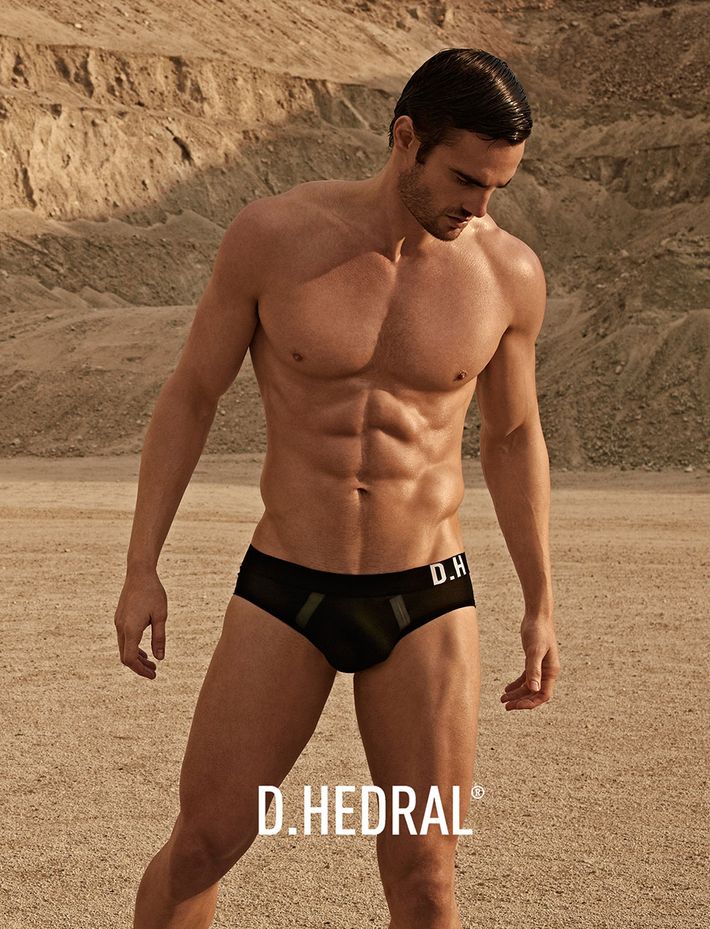 They even come in various "angles."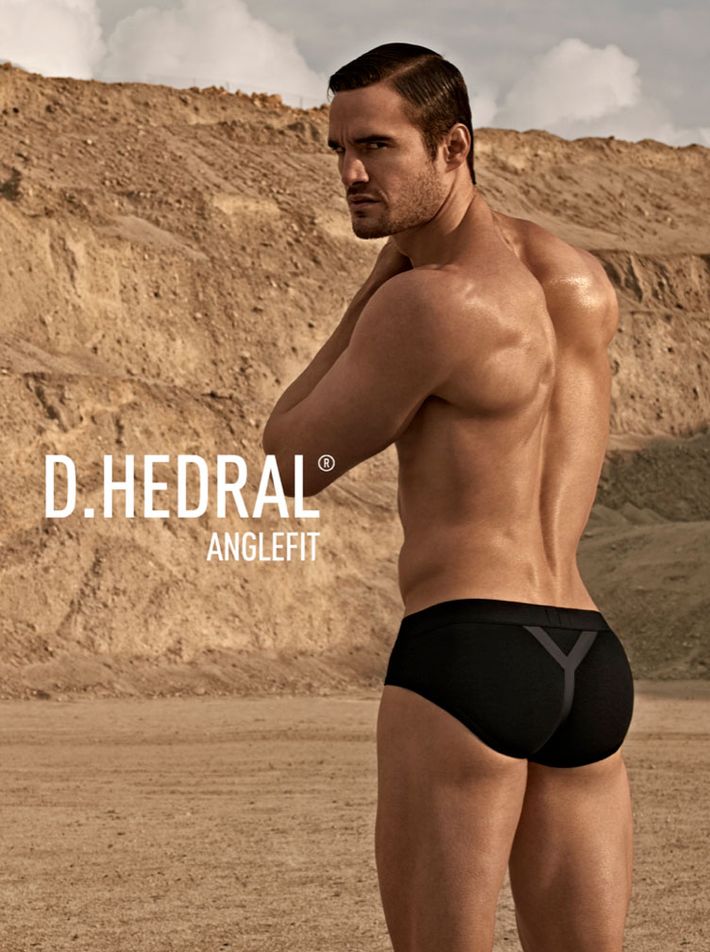 And even have a thermotape Y emblazoned on the behind. (It's for extra support.) Zoom in close to check if the underwear actually does offer extra support. Or just zoom into those abs, that chiseled back, and smolder to your heart's content.